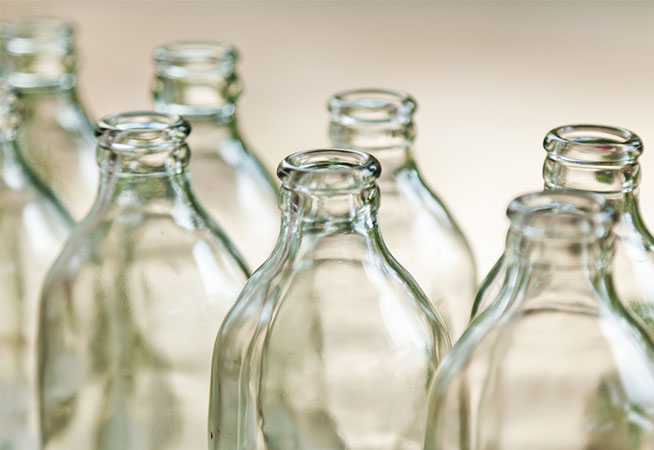 How First American Bank Helped This Bottle Manufacturer Drive Success
Sponsored Content by First American Bank
Written by: Sarah Eikenberry, Vice President, Commercial Lending, First American Bank
Nearly all new businesses face similar struggles as they push off the ground. Managing cash flow, balancing steady growth with quality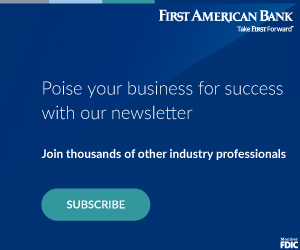 services, and keeping up with market movement were all top of mind for one bottle and container manufacturer in the early stages of their development. Since building a partnership with First American Bank in 2015, this manufacturer has overcome financial obstacles, acquired a national customer base, increased their revenue more than five times, and continues to grow today.
At First American Bank, we believe that financing should be both simple and forward-looking. That means managing present challenges—and simultaneously setting companies up for future success. Through customized financing solutions and personal advising, we are prepared to help manufacturers of all sizes, and at all stages of their life cycle, achieve long-term growth.
Discover how our customized strategies propelled this manufacturer's transformation into a thriving enterprise.
Early-Stage Obstacles: Obtaining Capital for Equipment
At the beginning of our partnership, this small manufacturer was facing a common challenge among emerging businesses: purchasing much-needed assets to promote growth despite low revenues. In short, they required capital backing to purchase additional equipment and build their manufacturing capacity.
By taking advantage of the Small Business Administration (SBA) 504 loan program, we were able to give them access to this necessary funding. Because of its long repayment periods and reduced cash flow requirements, this program is ideal for those who need to finance costly heavy equipment or real estate investments. By stretching payments over a long period, the manufacturer could take on this expense and quickly scale despite their modest cash flow.
Now able to enjoy longer run times and handle larger orders, the business has successfully expanded their market reach. After adopting this personalized loan structure, they began acquiring national companies as customers and tripled their revenues.
Working Capital Financing: Meeting Increased Inventory Needs
With new customers come new opportunities—and new needs. Working with larger companies and order volumes meant this manufacturer needed to offer longer payment terms and maintain an expansive inventory of raw materials and finished products. To accommodate their growing working capital requirements, First American Bank stepped in again to set up an asset-based line of credit (ABL) for our client.
Using this flexible lending tool, the company could access increased working capital as their receivables and inventory grew. In addition, to accommodate their ongoing equipment needs, we implemented several new equipment loans to finance the purchase of these expensive assets. By the end of this growth stage in 2018, the manufacturer had a well-diversified customer base, reaching eight-figure revenues.
Cash Flow Opportunities: Shifting to Shorter-Term Loans
Now managing a larger customer base, longer-term contracts, and a rapid growth trajectory, the manufacturer's revenue was higher than ever. In this exciting phase of their development, First American Bank recognized an important opportunity to sow seeds for the future.
We recommended that the company transition from SBA loans towards shorter-term conventional lending programs. Now that their cash flow could support shorter payback periods, short-term loans would increase their borrowing capacity funding their future growth.
Reliable Partners: Adapting to Uncertainty with Customized Strategies
The COVID-19 pandemic hit all businesses with unprecedented challenges. Fortunately, most manufacturing companies were considered essential businesses and could continue operating throughout lockdowns. For our manufacturing customers, the biggest challenges were navigating around supply chain bottlenecks, filling labor gaps, mitigating COVID-19 exposure, and coping with increased prices—namely, the rising costs of freight and raw materials.
As this manufacturer grappled with new uncertainties, having a strong relationship with First American Bank meant they could rely on consistent financial support as they navigated pandemic-related issues. For example, we have discussed establishing a 401(k) employee benefits program as a way to retain their top employees amid ongoing labor shortages. Whether they wanted to restructure their current finances or examine government relief programs—this partnership gave the manufacturer peace of mind through a trying period.
Looking Forward: Building Financial Resilience for Future Growth
As the manufacturer plans for the future, they can use almost a decade of growth to position themselves for further success. Looking ahead, they seek to transition from leasing a manufacturing facility to purchasing or constructing their own. To facilitate this project, we can equip the manufacturer with an Industrial Revenue Bond (IRB) which provides access to tax- advantaged building funds intended for manufacturers. Now that they understand their factory requirements and growth potential, they can tackle this next phase with confidence—and the backing of a supportive financial partner.
In this stage of development and beyond, First American Bank will work to provide customers with financial solutions designed to match their needs and accommodate their goals. No matter the challenge or opportunity, we will be with you every step of the way—paving the way for success now and for years to come.
Take your business into the future. Connect with First American Bank.

First American Bank is a privately held, full-service bank with international expertise. With almost 50 years of experience and 61 locations across Florida, Illinois, and Wisconsin, we aim to create custom solutions, deliver exceptional customer service and provide unmatched expertise in commercial banking, wealth advisory, and personal finance solutions.
Disclosure: First American Bank investment products are Not FDIC Insured, Not Bank Guaranteed, and May Lose Value.