In a dynamic region where residents are typically on the move, everyone is wondering about the health of the airline industry and the safety of airports and airplanes. Everyone is eagerly looking for signs about when air travel will begin to normalize. Against this backdrop of COVID-19, South Florida Business & Wealth organized a virtual conversation with three top aviation experts who mapped the lay of the land—and the skies.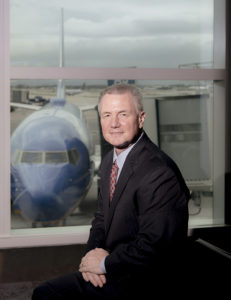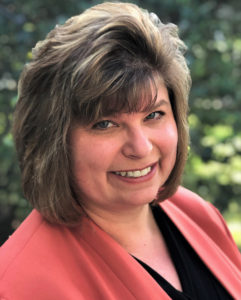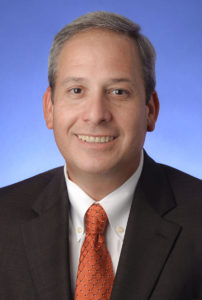 The panelists included Laura M. Beebe, director of airports for the Palm Beach County Department of Airports; Mark E. Gale, CEO/director of aviation for the Broward County Aviation Department; and Lester Sola, director and chief executive officer of the Miami-Dade Aviation Department (see bios for additional information).
The event was moderated by Gary Press, chairman of Lifestyle Media Group, publisher of South Florida Business & Wealth. The hour-long panel discussion has been edited for clarity and brevity.
FLYING SAFER
Mark: I got a call the other day from one of our commissioners who said, "Tell me honestly, do you think it's safe to fly?" And I said, "Of course, it is." And they said, "Have you flown?" And I said I actually had just flown the week before. And I went through all the different things that are happening onboard the airplane, and a lot of people really don't know how wonderful the ventilation systems are on airplanes and the safety that goes into that.
But then we got into this discussion about what are we doing in our airport, our economic engine, in order to help drive our region and get us back to where we need to get back. What are you doing with your team, he asked, in order to make sure that our patrons feel safe?
And I think that Lester and Laura would also chime in that we're all doing the best jobs that we can to provide that that sense of confidence. We refer to what we're doing as "public confidence initiatives." We started a program here at Fort Lauderdale called "Fly safer, Fly smarter, Fly better," and it's targeted to our patrons, telling them all the things that we're doing—and I'm sure that my colleagues are doing, from a cleanliness standpoint—whether you're extra cleaning or electrostatic spraying or social distancing among seats, wiping everything down a million times a day and putting up acrylic face shields. All those things are great—and you're seeing it virtually in every business, whether it's the supermarket, the bank, Lowe's, wherever.
Laura: So we're doing all the same things that Mark is doing with the extra cleaning. We're actually closing our terminal after the last arriving flight, just so that we can thoroughly disinfect the facilities without any of the public being involved. We have electrostatic sprayers. We have actually posted our preparedness plan on our website, PBIA.org, which includes detailed information of all the different things that we're doing.
We're taking it even one step further. We're seeking an industrial cleaning certification (GBAC); we may have been the first airport in the United States to actually submit an application for that certification. Our janitorial staff is already ISSA-certified (the leading trade association for the cleaning industry), we've added additional janitorial staff. We've gone above and beyond: acrylic barriers, extra cleaning, social distance messaging overhead as well as signage. We're doing all of those same things to restore customer confidence in the airport and air travel. We also have a mandatory mask order in Palm Beach County that is being adhered to very well in the airport, by our customers and by all airport employees.
Lester: The only thing that I would say that we're also doing, and I know that they're doing as well, is education and messaging. And, you know, just like Mark, you get questions: "Is it safe to fly?" People have this vision of breathing the same air over and over again. So, we're partnering with our airlines here so that people understand how the filtration system of an airplane works, especially when you compare that filtration system to that of an office building where the majority of the air is being recirculated.
The majority of our flights are really domestic in nature, and those are just a few hours. So, if you take the measures that are required, whether it be social distancing, your mask, taking some disinfecting liquid [with you], you'll be able to travel quite comfortably and quite safely.
AIRPORT SECURITY
Mark: The name of the game right now tends to be "contactless" in virtually every aspect of our business. You know, if you can avoid touching things, then that is obviously the ultimate in safety. I can't remember the name of the movie with Arnold Schwarzenegger [Total Recall], but he's on Mars. He goes through this security device, where he just walks through and it can take pictures and see where everything's at, but he doesn't have to touch anything. I really don't think that we're all that far from that type of technology; it could be deployed within the next decade.
You know, I've seen other reports that says we're facing this pandemic today, and it may not leave us for a while, and it's probably the most serious health issue that we've face since the Spanish flu in 1918. But there's also been a forewarning that we could face other types of viruses and pandemics in the not-too-distant future. Some of these things are going to be commonplace for our business.
The TSA doesn't want to touch your phone. They don't want to touch your boarding pass. You do it all yourself right now. You know, those bins that you're putting your stuff in? Are they being cleaned and disinfected regularly? You know, folks are wearing gloves. Is it better to wear gloves or not wear gloves? We have to continue to educate our passengers on what are the best practices. Unfortunately, sometimes the best practices scale or the measure changes from CDC or others. We just have to do the best we can as professional airport executives to keep our patrons as informed as we possibly can.
Laura: Well, I'm echoing pretty much what Mark has already said. The security checkpoints themselves—there's a lot less contact. Everybody's being very observant of social distancing.
As far as security procedures, those are the same procedures that you've normally experienced in the past—other than the enhanced cleaning and the social distancing and in that ensuring that the TSA staff are all wearing their masks when they're having contact with customers and wearing face shields.
Lester: The only thing that I'll say is that we, and I'll speak for our airport here, we've been a little resistant and walking gingerly on the issue with regard to testing passengers. I've gotten a lot of pressure from our elected officials or people in the industry who want to fly. They ask, "Why aren't you doing testing? Why aren't you taking people's temperatures?" And again, it goes back to the education. We don't want to institute something that really isn't giving us a true indication of what we're looking at.
So our pushback, for the most part, has been that we want to do whatever is in the best interest of our flying public, but it has yet to be determined as to what kind of testing is going to be done. So we don't want to say, when you come to MIA, you're going to get a temperature check, and then when you get to another airport, there's no temperature check.
So we're basically pushing the need for you to wear a mask due to social distancing and protective measures that you as an individual can take rather than taking on responsibility of testing.
COMMUNICATION IS KEY
Lester: We're constantly trying to push particular messages. When you come to the airport now, you're not just looking at screens that are telling you about departures [and arrivals]. You're also seeing audio and visual messages [about] social distancing and mask requirements. We're piping in the messages via audio depending on where you're at in the airport. If it's pre-security, you get a specific message. If it's post-security, you get a different message as you're queuing up waiting for your flight. So, where in the past, we would have focused on welcoming people to MIA, now we're welcoming you, but we're also asking you and directing you on how you need to navigate the airport.
Laura: Sure, we're doing a lot of the same things. We do a lot of social media outreach. We've also tried to highlight our own employees at the airport as well, essential employees that have been here throughout this current situation. That's been very well received. Our messaging right now is primarily informational, letting people know about what we're doing to make sure that they're staying safe and healthy at the airport, and about the things that we're doing every day, behind the scenes.
Mark: I would only add that not everybody hears the same or in the same fashion. Sometimes they all don't hear the same message, so diversity is key. Know your audience. We talk to a lot of different folks through our newsletters for the folks that like to get their information via newsletter, but we also have a phenomenal public information team that has a robust, almost-24-hours-a-day, seven-days-a-week social media presence on Facebook, Instagram, Twitter. And we answer in real time as best we can. I think that [works] its way around the social media circuit [and says that] people are there, they're listening, they care.
Hopefully with all those efforts, we're getting the message across that we're all really working hard to make sure that you're safe when you come through our airports.
INTO THE FUTURE
Laura: We actually just completed a new master plan for our airport that does include expansion of one of our concourses. We currently have a lot of pre-security space. The plan is to make much of that post-security, as that's where all the action is. That's where the concessions are, that's where the people want to be. We have a 30-year-old terminal. So, we do struggle with space sometimes. So, we do want to make sure that we're continuing with some of those projects to add additional space. The plan is to relocate our security checkpoints.
Eventually, if our traffic gets back up to the levels that they were pre-COVID, we are looking to a potential runway expansion as well. So we do have a lot of really good plans for the airport. However, our focus today really is on a maintenance of our critical functions, maintaining our facilities. We are continuing with a concourse expansion project; it is fully funded already. It's good for the economy. It's good for the airport, and it will be there for social distancing as well.
Mark: Pre-COVID, our airport was one of the fastest—actually we were the fastest-growing large-hub airport in the United States in 2017 and 2018. We bumped all the way up to 37 million passengers last year in 2019, completing a $3.2 billion expansion program. And the FAA is putting the final touches on the review on what was a three-phase, multi-billion-dollar program, with phase one coming in at about $3.6 billion, with great enthusiasm from our airlines and from all our business partners and whatnot, and COVID hits. So, one school of thought is, "What do we do now? Do we keep rolling, imagining that there is light on the other side of this tunnel—and take advantage of low construction costs and be ready for when the traveler is ready to go again?"
Lester: So last summer, actually, we put together and got approval for a new CIP to the tune of $5 billion approved by the airlines, approved by our local elected officials. And just now, we're dealing with a situation where we were planning on building all this infrastructure. So what does that do to us? We took a pause and figured out which projects needed to continue. But we still have on the books, the $5 billion CIP. You can't be averse to risk. And I'll give you the perfect example, when we built the North terminal. I was involved in that program originally, to the tune of $1.2 billion; they thought, in today's dollars, that we would be in the $30 per plane-passenger. Back then when you would show that number to people, and people were thinking, you must be completely crazy to spend $1.2 billion on a terminal. In fact, our current payment is now in the $18-to-$19 range. So we overperformed. We overperformed because we brought more people to the airport.
Recognizing that, yes, it's a bit of a gamble, but you have to be willing to take that risk, banking on that there will be a return of the traffic. If the situation doesn't improve, then you have to delay programs or projects. And you have to be willing to do that on a daily basis. ♦
About the Panelists
• Laura M. Beebe: A graduate of the University of Florida College of Journalism and Communications (bachelor's degree) and the University of Florida College of Law (law degree), Beebe has served as the director of airports for the Palm Beach County Department of Airports since January 2019. Before this, Beebe was the deputy director of airports for business affairs for the Palm Beach County Department of Airports. Before joining the Palm Beach County Department of Airports, she worked as an assistant county attorney for Palm Beach County, representing the Department of Airports.
• Mark E. Gale: Responsible for the executive management and operation of Broward County's Fort Lauderdale-Hollywood International (FLL) and North Perry (HWO) airports, Gale took on the position of CEO/director of aviation for the Broward County Aviation Department in March 2016. Before his current position, Gale served as the CEO of Philadelphia International Airport from 2009 to 2016 and as the deputy director of aviation for operations and facilities from 2000 to 2009. Mark holds a bachelor's degree in aviation management from Embry-Riddle Aeronautical University.
• Lester Sola Sola followed his education—a master's degree and bachelor's degree in public administration from Florida International University—with two decades of public service. As the director and CEO of the Miami-Dade Aviation Department, he oversees operations at Miami International Airport (MIA) and four general aviation airports in the Miami area. Before his current role, Sola served as director of the Miami-Dade Water and Sewer Department, the largest utility in the southeastern United States.