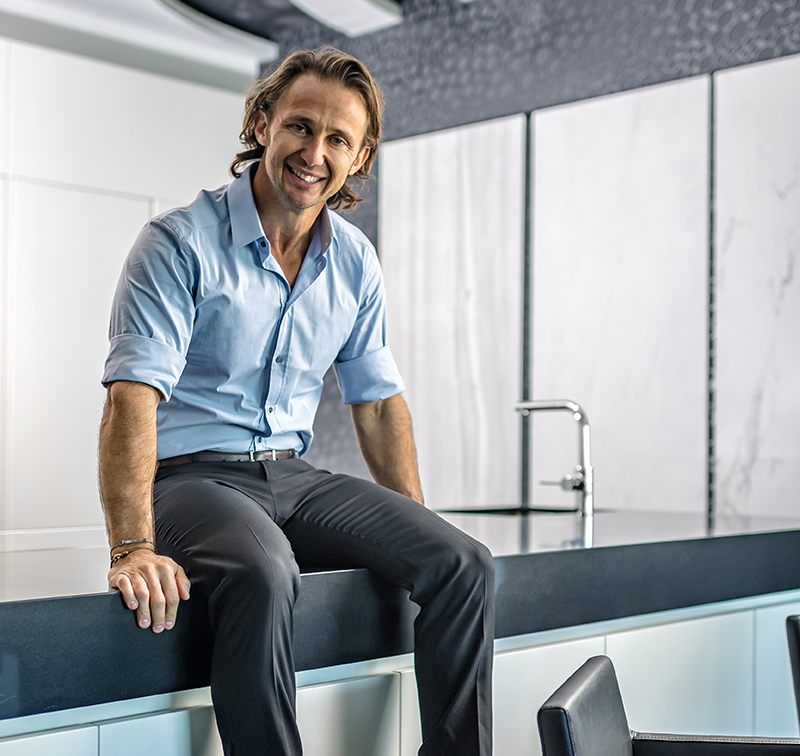 Vision Board: Yury Bettoni
When Italkraft partner and former professional tennis player Yury Bettoni dreams, his reveries are well-designed.
If you're making appearances on Ballers, you know you're a Miami fixture. Born in Addis Ababa, Ethiopia, Bettoni has for years been a ubiquitous presence in Miami Beach's South of Fifth (SoFi) neighborhood—he's like the neighborhood ambassador, always stopping for a chat or popping in for a pizza at Sorbillo on the ground floor of the Mercury, a condominium-hotel where he's an investor. But when he's left with his own thoughts, Bettoni's reflections go to far-flung natural beauty and sublime craftsmanship: his beloved Sardinia; the elegant design of Italian sports cars and Patek Philippe watches; and his favorite projects created by Italkraft, the super-high-end Italian kitchen, closet and millwork company based in Miami. The landscape of this connoisseur's mind is one of heightened aesthetics and utter refinement.