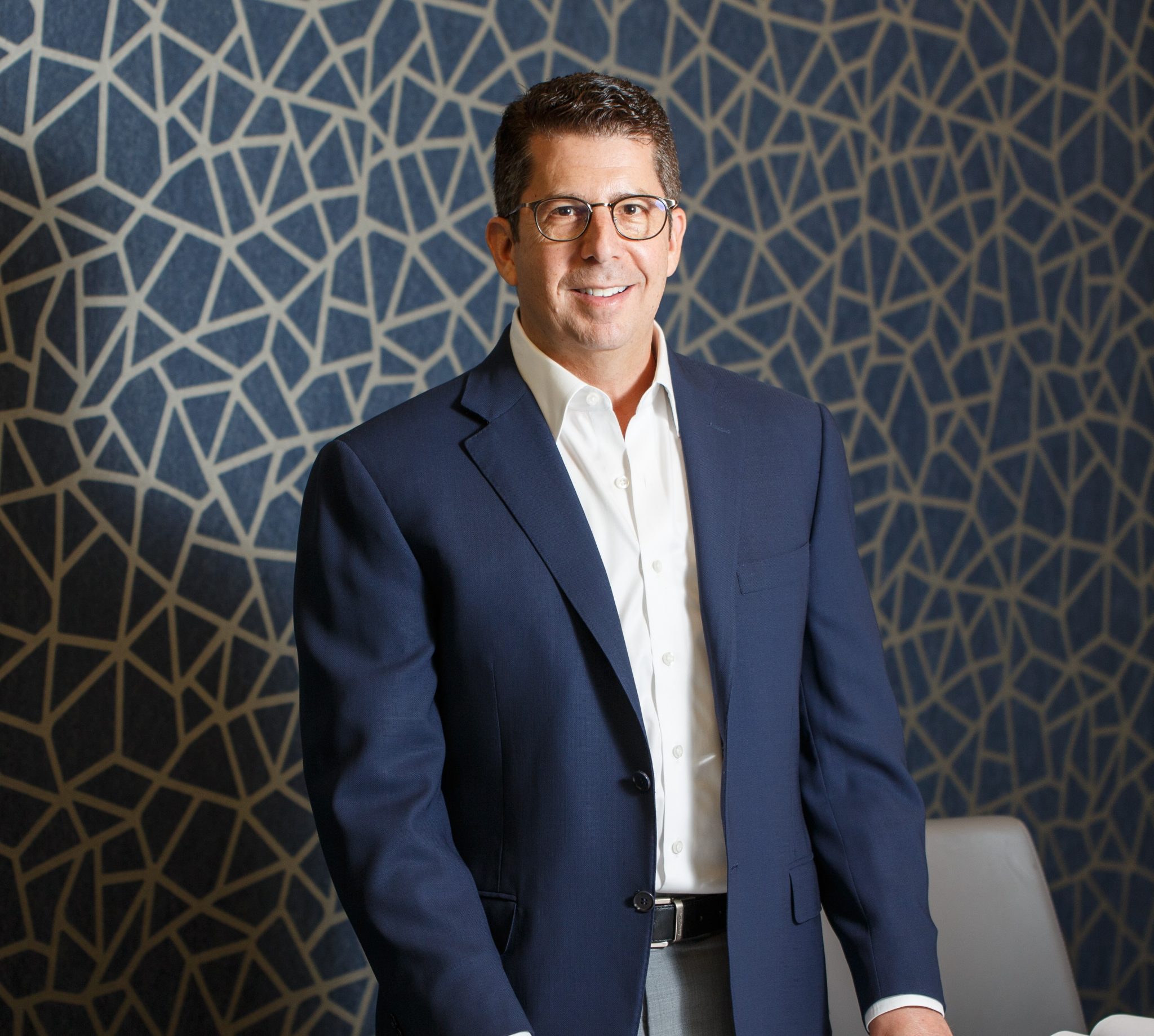 What BBX President Seth Wise Learned From His Mentors—and During the Pandemic
Wearing many hats doesn't need to stop you from enjoying family time
Fort Lauderdale-based Seth Wise is the quintessential financial achiever, with his fingers in plenty of pies: As if it weren't enough to serve as the co-chief executive officer of the Altman Companies (which has built more than 26,000 rental apartments) and president of BBX Capital Real Estate, he's also on the board of Bluegreen Vacations (a fractional vacation ownership concern listed on the New York Stock Exchange) and a member of the Forbes Real Estate Council.
Born in Washington, D.C., Wise earned a bachelor of science degree in finance at the University of Florida, and his is a true South Florida success story—throughout his career, he has managed approximately $3 billion of real estate assets in various classes—but, like many successful businesspeople in a region that offers peerless quality of life, Wise has taken stock of his priorities during the pandemic era, welcoming working from home, a third dog, getting in shape and being home for dinner. He sounds like a man at ease, despite his myriad responsibilities.
Who was the best mentor you've ever had?
I've been blessed with two mentors, Alan Levan [chairman of BBX Capital Corporation] and [vice chairman of BBX Capital] John Abdo, who has been his partner for the last 40 years.
What was their mentorship style? Did you learn based on observations and osmosis, or was it more direct?
It was both. I've been working with both of them since 1996, so I've had the opportunity to observe how they've handled themselves in times of extreme challenge and stress. The ability to observe how they've conducted themselves with high integrity … it's kind of remarkable. People don't believe this, but in the years that we've been together, I don't think I can remember a time where anybody raised their voice or blamed somebody. Alan Levan, Jack Abdo, [president and CEO of BBX Capital] Jarett Levan and myself have worked together closely for all that time, and it's really just been about, how do we solve a problem when it comes up, not whose fault, or how did this happen? The mentorship has been about maintaining a calmness even in the face of crisis that allows you to tackle the problem and not get lost in the emotion.
In terms of sending the elevator back down, so to speak, do you find yourself being a mentor to the next generation?
We have lots of young, energetic hungry folks that work with us, and I do my very best to spend time with them. For example, at the Altman Companies, we have a group that we meet with generally once a month, and we talk about their careers and how important they are. We have summer interns and I try to spend a bunch of time with them. So, yes, I try very hard to pay that forward.
What is Harvard's President's Program in Leadership that you were involved with as a group leader for 11 years? What is that, exactly?
So, Harvard and the Young Presidents' Organization put a program together, where members of WPO can attend Harvard Business School and be taught by MBA professors for one week a year. I was introduced to the program, actually by Alan, and I fell in love with it. Your cohort is other WPO members—so you're learning as much as from your peers as from your professors. Over 11 years, we probably did more than 180 different Harvard Business School case studies. I find myself referring back to those as we're running the business.
Were there any case studies that made a particular impact?
There's a quote that has stuck with me for years—maybe I heard it seven or eight years ago, and it comes from Sheryl Sandberg, from one of the case studies that we did. It's about leadership: "Leadership is about making others better as a result of your presence and making sure that impact lasts in your absence." So, it kind of goes to the question of mentorship and giving people the benefit of your knowledge and experience, but doing it in a way that teaches them to fish, as opposed to giving them fish.
When you're juggling roles at various entities that must take so much of your time, do you think about work/life balance?
[Laughs.] Yeah, it's a good question and I'm not sure if I've figured that out. COVID has allowed us to work from home for a long period of time. I have three kids—one who's going into his sophomore year in college, one who's going into his senior year of high school, and one going into high school—so, it was a blessing to be home when my kids are at that age. In terms of work-life balance, one of the things that COVID has awoken me to is the value of being home for dinner with my family. So, I've made a concerted effort to try to reduce the commitments I've make for dinner and cocktail events so I can be home.
Photo by Brett Hufziger