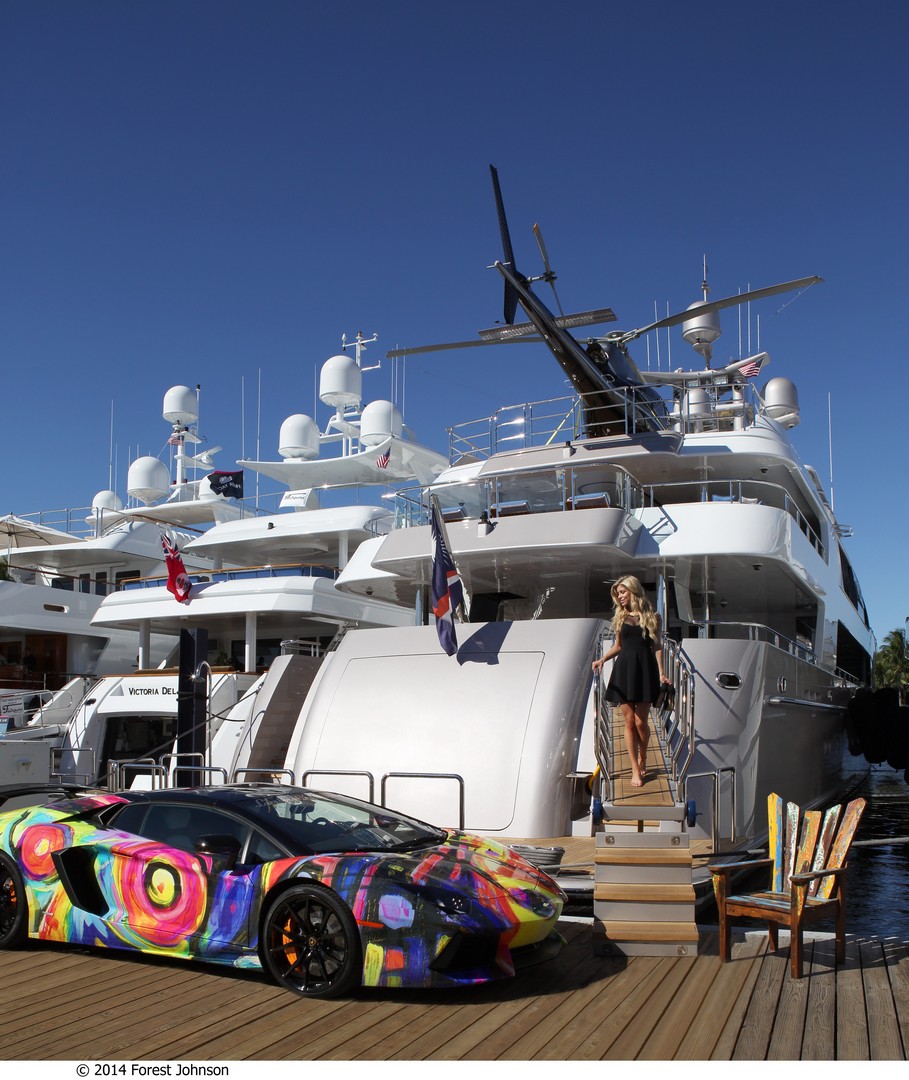 Why buy a mega yacht when you can buy the whole show
For $130 million you can buy a pretty sweet mega yacht, but for the same price London-based Informa is getting the producer of the world's largest boat show—plus four more.
London-based Informa, which has exhibition, event, business intelligence and academic publishing arms, is buying Yachting Promotions, which produces the Fort Lauderdale International Boat Show, the Palm Beach International Boat Show, Yachts Miami Beach, the Suncoast Boat Show in Sarasota and the St. Petersburg Power and Sailboat Show. Informa already owns the Monaco Boat Show, which should provide some good synergies.
The seller was Active Interest Media, which also has 50 hobbyist magazines and Skip Zimbalist III as chairman and CEO.
"I am confident that Informa will be a great owner of these powerful U.S. shows. We've long admired the Monaco Yacht Show, and through our discussions over the last three years, we can see that the combination represents a very attractive outcome for both sets of exhibition brands and the growing international yachting community," Zimbalist said in a press release. Informa said the talks also involved Wind Point Partners, a Chicago equity firm involved in Active Interest Media.
The combination will extend Informa's relationship with leading yacht brokers and builders, and provide good opportunities for cross-promotion and enhanced customer relationships across platforms and geographies, Informa said.
One question will be whether Informa will gain further knowledge of the U.S. market and decide to bring some of its other exhibitions here. For example, Informa has a series of Cityscape real estate and investemnt events in places including Mumbai, Instanbul, Cairo, Abu Dhabi, Qatar and Seoul. Informa has real estate forums in Montreal, Vancouver, Saskatoon, Winnipeg and Calgary. It also puts on Orlando MegaCon and Dallas Comicon.
Exhbitions are the largest part of Informa's business, which may say something about the world we live in. Despite this being the digital era, people still want to have personal interaction. (This is something we experience at SFBW with our own awards programs and CEO Connect series.) The Fort Lauderdale International Boat Show, which is like the Super Bowl of yachting, draws 100,000 attendees. It's an incredible experience even if you aren't buying a mega yacht.