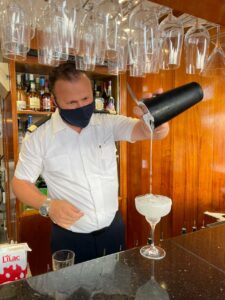 The cruise industry took another significant step forward when Windstar Cruises began sailing with fully vaccinated guests and staff from Athens, Greece on June 19. The four-masted sailing yacht is embarking on a seven-day roundtrip voyage to the Greek Isles with a maximum of 148 guests onboard.
The week-long itinerary will include stops at Nafplio, Monemvasia and Patmos, with visits to the famous islands of Santorini and Mykonos. Windstar Cruises plans to continue sailing the weekly itinerary through October.
The cruise company plans to roll out its entire fleet of six yachts over various dates through November with vaccination requirements for all passengers and guests.