If you want to make a splash in the crowded cruise industry, you either go big or go home—and that means big in terms of quality, not ship size.
That's the philosophy of Hollywood-based Scenic Group USA, which encompasses both Scenic and Emerald cruises. Largely known in Australia (the company was founded by Australian businessman Glen Moroney in 1986) for its luxurious river cruises in Europe and Southeast Asia, Scenic Group is elevating its profile in South Florida. Since South Florida is the cruise capital of the world, it is likely that, very soon, every habitual cruiser will know about these glamorous ships, discovery vessels and intimate yachts, whether they ply the rivers or the oceans.
By the numbers, we're talking about Scenic's 13 river ships and two ocean ships, and Emerald's nine river ships and two ocean ships. That's quite a fleet. And a feat of growth. Conquering the ocean as well as the river is no small matter. Scenic debuted the ocean expedition ship Eclipse in 2019 and Eclipse II in 2023, which represent the top price point in either brand. Two oceangoing Emerald yachts—Azzurra and Sakara—debuted in 2022 and 2023, respectively.
SURPRISE & DELIGHT
Ken Muskat joined the company as managing director of the Scenic Group USA in 2022, bringing to bear his rich cruise industry background, which includes 18 years at Royal Caribbean, and a pair of tenures at MSC totaling more than seven years. This is a man who knows about market differentiators. As avid cruisers know—and this segment of the tourism industry is rife with devotees who wouldn't dream of traveling any other way—the cruise market is delineated by the value, premium and luxury tiers, though several lines are trying to straddle the divide between premium and luxury.
And then there's Scenic. "Scenic is what we call ultra-luxury," Muskat says, and though he is quick to point out that "the beauty of the cruise industry" is that there are all types and sizes of ships to suit every preference, some experiences are possible only on diminutive vessels. "On Scenic Eclipse and Scenic Eclipse II we have what we call these surprise-and-delight moments. I just recently got off Scenic Eclipse II, where they called us up to the helipad deck. The helicopters, when they're not in use, go into garages, leaving a big deck area that is just open; we went up there and they served us all Champagne."
What followed was a long moment of anticipation. "We weren't really sure what was going to happen, and then the wings of the ship opened—that's what happens when the helicopters are going to take off—and all of a sudden, they revealed the Rock of Gibraltar right in front of us. The cruise director and assistant cruise director came out and started singing opera in the sun. We're standing there as the sun is setting, the Rock of Gibraltar is revealed, we're holding Champagne, they're singing, and it's just one of those goosebump experiences, like, when are you ever going to be able to do this kind of thing again?"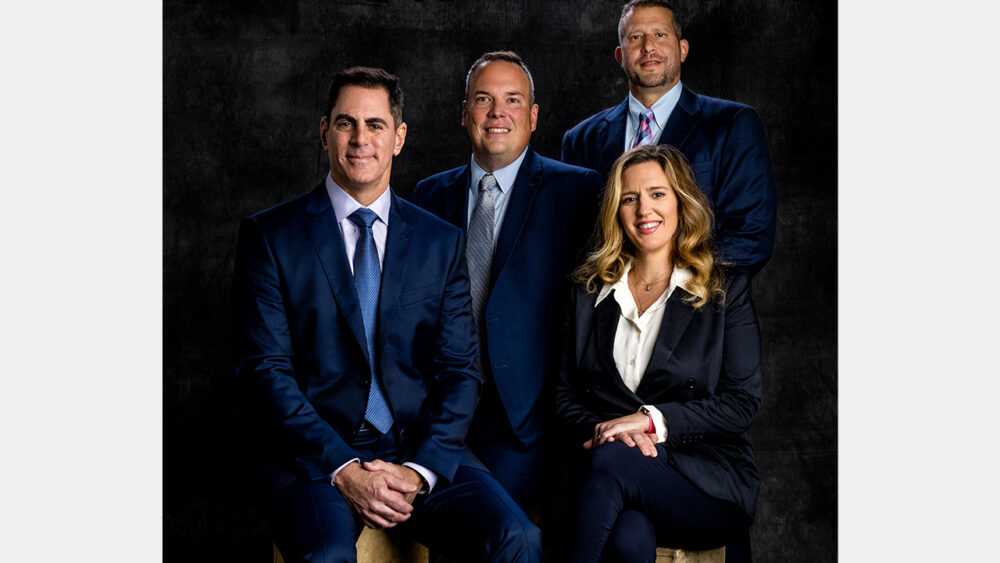 GLORIES OF GASTRONOMY
If you're wondering what distinguishes Scenic from Emerald, the former is all-inclusive. "That's the big difference," Muskat explains. "With Scenic, you literally don't pay for anything, with the exception of things like spa treatments and the helicopters on Scenic Eclipse and Scenic Eclipse II." If Muskat is given to frequent references to the Scenic Eclipse ships, that's because this pair—with their capacities of 228 guests (only 200 in the polar regions), they are the fleet's largest vessels, but still quite small—represent the pinnacle of the brand.
Not only are Scenic's specialty dining venues included (the Eclipse ships boast up to 10 dining choices), but you can even dine at the chef's table—a sought-after experience that has provided Muskat with some of his most indelible onboard memories. He recalls one interactive 10-course concept that was accompanied by a tool kit: "For every dish, we were asked to take something from the tool kit—a dropper, or a sprayer, for example—to use to finish off the plate."
With every cruise line trying to distinguish itself gastronomically, Scenic is a world apart. One data point that represents the brand's commitment to the culinary arts is the fact that earlier this year, Tom Goetter, a five-year Scenic veteran with credits like Top Chef, Seabourn and Hyatt Regency on his résumé, was elevated from director of food and beverage to vice president of hotel operations. "Tom will be on Scenic Eclipse, and he'll take the helicopter to some remote area of the region, where he'll forage some kind of exotic ingredient, bring it back to the ship along with the guests, and make it a part of the meal for that night," Muskat explains. Guests find Night Market@Koko's, with its Japanese, Indian or Filipino theme, magical.
Meanwhile, on Emerald, meals are included, though some cocktails and some shore excursions are a la carte. Privacy is always on the menu. The most lustrous jewels in the Emerald crown are the Azzurra and Sakara, each 360 feet long, which is quite a lot of space for only 100 guests (and a crew of 76). These pleasure craft are geared toward guests who want to imagine they're on a private Italian yacht, who want to see water from all sides at all times, and want to swim or do watersports off the back of the ship within view of Dubrovnik, St. Barth or the Greek isles—courtesy of the ship's floating marina. Scenic Eclipse and Scenic Eclipse II also feature marinas, equipped with floats, kayaks, paddleboards and Zodiacs. Muskat points out the Emerald yacht marinas are always in warm water—the Mediterranean or the Caribbean—so this standout amenity is bound to be frequently enjoyed. On the flip side, because the Eclipse ships also ply the frigid waters of Antarctica, intrepid souls can experience the so-called polar plunge.
"When you look at the Emerald yachts that max out at 100 guests, obviously a smaller ship, it's very much centered around rest and relaxation and the ability to go anywhere on the yacht and not be in a crowd," Muskat says. "There are so many nooks and crannies and places where you can be completely alone. This is why we constantly say that the experience is like being a billionaire with your own yacht without having to be a billionaire. You can feel like you're the only one on board, though of course you could be with other people, search them out and do the activities. But it's only 100 people, so that's the uniqueness of the product."
SWISS ARMY KNIFE OF EXECS
John Stunson has been with Scenic Group for nearly three years; now he carries the title of vice president of finance and administration. His story with the cruise line is representative of the inescapable migration story that has occurred in South Florida during that time. "My task when I started this job was to close down the Boston office and open up an office in South Florida," explains Stunson, who graduated from Boston College but was born and raised in Fort Lauderdale. Stunson moved quickly: He was hired in January, 2021, and debuted the Hollywood office by May of that year.
A slew of employees had been laid off during the pandemic, but then it was time to ramp up: from around 30 to 110 currently. Some key people in Boston stayed on remotely; the hiring spree happened in South Florida. "That's where the cruising talent is," he says, acknowledging that even with the influx of professionals with cruising and tourism experience, the labor market remains tight. In what Stunson calls "a hyper-competitive" atmosphere, "the tasking was to rebuild the whole operation." As the Swiss Army knife of executives—"I'm in charge of finance, human resources, IT, facilities and legal"—Stunson was uniquely qualified to achieve that.
Stunson hired key executives as well as created new sales, marketing and finance teams—a tall order. "It was quite a challenge," he concedes. "Initially, we had some real opportunistic hires because there were a lot of people who were available post-COVID. Some of our competitive strength, I believe, is that, as a smaller operation, we can be nimble and are able to act fast. We were able to pick up some amazing talent as a result of the post-COVID world, after some of the bigger operations like Norwegian or Royal Caribbean or Carnival may have terminated individuals who were available for us to hire."
CUSTOMIZED CRUISING
Count Elizabeth Fettes, Scenic Group's vice president of sales, as one of those recent key hires. An industry star and South Florida native with a long record in the cruise industry—from Royal Caribbean to Regent Seven Seas—Fettes has always been drawn to the water. In fact, her life and career are partly motivated by the fact that she picked up two degrees (bachelors and MBA) at the Georgia Institute of Technology in Atlanta, and never wants to be landlocked like that again.
"I'd always had the water, and for me, the water has always been east. In Atlanta I was thrown for a loop from a directional perspective, because I couldn't figure out which way was east or west," she says. In South Florida, she always knows where she is, and out in the sea, she always knows where she's headed: "For me, there is something apropos about sailing and going to these different destinations. I absolutely love cruising from a vacation perspective. Especially in the Mediterranean, you're getting a taste of destinations that you could come back to from a land perspective that you fell in love with. I love being able to wake up in a new destination every day. I think it truly does take vacationing to a whole other level."
After her experiences at other cruise lines, Scenic was love at first sight: "My first exposure to our portfolio was on Scenic Eclipse when I was sailing with travel advisers. The second I walked onto the ship, there was this ease—the ease of embarkation. Even from that moment I could tell that the product was different. Then you're walking through the ship and there's just an intimacy, not only related to the size of the ship, but also how the ship is curated." The rarefied air was immediately obvious, as Fettes noticed a whiskey bar featuring brands from all over the world.
"I knew we could be a very strong player and a leader in the luxury market," she recalls. "And then when I went to my stateroom, that was a whole other story." The accommodations made short work of the cruising cliché about small rooms and tight bathrooms, as she discovered in her spa suite the walk-in closet, a bathroom with a seated area behind it, a spa shower and curated spa products. And when she was able to get a sense of the ten culinary options catering to such a limited number of guests, "this is when I knew that I was in the right brand, in the right product and in the right market on the luxury side." And then there was the guest feedback about the service—service that Fettes describes as "incredibly attentive and personalized" and is observable at the highest level of the staff.
"They're creating a customizable experience for you, and I think that personalization goes such a long way. Guests truly are in love with that personalized service and with the staff on board. I think that that is a benefit of the size of the ship—we are able to have more of that personal connection, with a staff-to-guest ratio that you might not get out of a bigger brand." And the cherry on top of the luxury sundae: "You have unfettered access to the bridge. The captain told us, 'We want you to have access to us and be a part of our family.' It definitely was jaw-dropping as a first experience."
Despite being so new to the company, Fettes is quick to pay homage to Scenic's original product: "When you talk about our river cruises, that's just the crème de la crème for anyone who is looking for that immersive cultural experience, because you are literally anchored into the city centers, and you're steps away from discovering UNESCO World Heritage sites from the Danube to the Rhine to the Douro. I think that is something that everyone wants now, more of that cultural immersion, without all that planning or organization. You're just automatically dropped into this destination, and I think it's a better and more culturally enriching experience."
A SECRET NO LONGER
Like his colleagues, Robert Castro leveraged a stellar hospitality résumé to join up with Scenic Group; he was hired in 2022 after long stints at Carnival, Royal Caribbean, Silversea and Hard Rock. Now, as vice president of marketing, he's part of the executive team with a uniquely Miami success story: The son of immigrants, Castro was the first in his family to attend college, earning a marketing degree and an MBA from the University of Miami. But he landed in the tourism industry via a circuitous route. "From a young age, my parents instilled in me the value of an education, because that would take me far in life," he recalls. "They said, 'Figure out what you want to do, and get a career in that, because then you're never going to work a day in your life.'" In college he started out as pre-med, but organic chemistry did him in. Then it was on to his true calling: marketing and communications.
2004 marked the year of his industry-specific epiphany: That was when he took his first cruise. "I remember two days into the cruise, I told myself, 'This is definitely the career you want to go into.'" It's not lost on him that he's ascended the cruise industry ladder of increasingly luxurious brands, so he describes what Scenic has to offer with a mix of discernment—and wonder. (By now he's sailed on an Emerald river cruise and both Scenic Eclipse ships.) "Having come from the larger ships, and having graduated from them to our intimate ships, I recognize that we offer an experience you're never going to forget," he says. "You never feel overwhelmed by other folks onboard. We're sailing on the beautiful rivers of Europe and Asia on these magnificent ships—and even though they're 'intimate' ships, you're not sacrificing space." Nor do the ships overwhelm their destinations; they can slip into the smallest, most exclusive harbors—and even sail Venice's Grand Canal, where bigger ships have been banned over environmental concerns.
Castro does acknowledge that the other lines he's worked for are extremely well-known, even household names, but when he experienced Scenic for the first time, he said to himself, "'They are doing something different,' and that's what I was attracted to. For those who know us, we're the best-kept secret in the United States." Of course, that will undoubtedly change—the Eclipse is the star of the Discovery Channel show Maritime Masters—but the Scenic brands will always cultivate a select, ultra-luxury clientele.
Still, Castro makes the point that on these ships, there is no pretension: "You feel like you belong there. You feel like you're in someone's home." Someone's very nice home—one with especially scenic views.
Photos by Nick Garcia