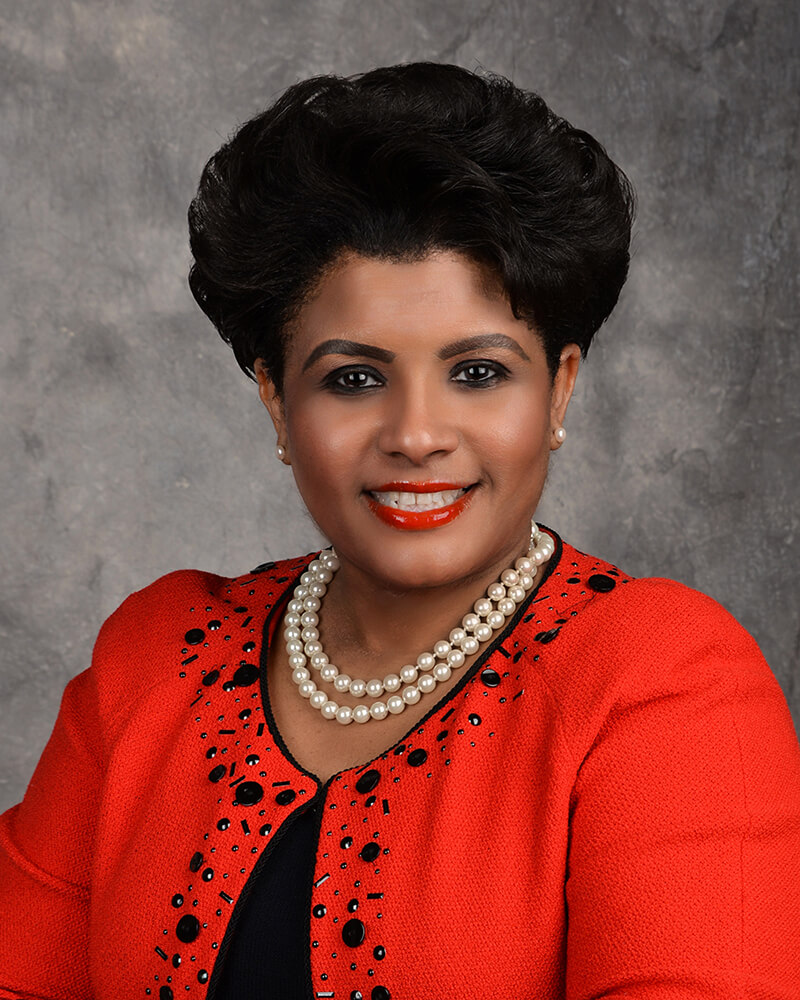 An Altruistic Heart
By Gerry Czarnecki
Ethel Isaacs Williams is the senior vice president of development and public affairs for Kaufman Lynn Construction, one of South Florida's largest general contractors. Previously, she was the director of corporate engagement, diversity and inclusion for NextEra Energy.
The West Palm Beach native is vice chair of the Quantum Foundation board of trustees. In 1994, she was the founding president of the West Palm Beach Chapter of the National Coalition of 100 Black Women. Since 2013, she has served as an appointed member of the National Executive Council of The Links, one of the nation's oldest and largest volunteer service organizations, composed of more than 15,000 professional women of color in 282 chapters.
Williams recently spoke to SFBW about her charitable work.

What was the first volunteer effort you can remember doing?
From my earliest memories as the youngest child of a minister and English teacher who were pillars of the community in every sense of the word, volunteering—or, as we called it, "helping others"—was commonplace in our household. I was blessed to have parents who were examples of great humanitarians, who genuinely cared about people. So, literally, all my life, I have been drawn to causes to help others.

What was the first nonprofit board you joined?
My first board experience occurred during high school, when I served as the student representative on the Palm Beach County School Board, by virtue of having been elected by my peers as the president of the county council of students. It was that experience that started me on my journey as a board member.
My next board experience came about 10 years later after I completed college at George Washington University and started my professional career at IBM in Dallas, before moving to Hartford, Connecticut. It was where I met a remarkable woman named Ester Bush, president and CEO of the Urban League of Hartford. She nominated me to serve on the Urban League board as one of its youngest members at the age of 27. Those years of board service impacted me in a profound way, because I learned how to build consensus and work collaboratively with leaders from all walks of life in order to achieve a common goal.
What has been your primary focus as the chair of the Boca Raton Chamber of Commerce?
My focus has been to continue to raise awareness and voice of the chamber by promoting the programs that support our core, four-pillar strategy: connecting members, advancing commerce, protecting business and enhancing the community. I am also focused on positioning the chamber for the future by examining where we want to be in the next decade, understanding what will it take to get us there, and then harnessing the intellectual capital of diverse thought leaders to develop the roadmap. In my opinion, nonprofit governance and leadership must be agile in the planning and execution of its strategies in order to respond to and survive inevitable business disrupters or game changers.
What are the things that every board needs to think about in order to be effective?
Board members should have a clear understanding of the organization's mission and the audience or clients it serves. Effective leadership also requires an appetite to push the envelope through the exploration of creative ideas and a healthy resistance to status quo. Nonprofit boards must operate like a business, because deploying sound business principles is core to effective organizational leadership.↵
Gerry Czarnecki is founder and chairman of the nonprofit National Leadership Institute (nationalleadershipinstitute.org), which helps boards of nonprofit organizations become strategic assets to the leadership team. His extensive background as a C-suite executive and CEO is coupled with current board leadership of corporate and nonprofit organizations. He is also chairman and CEO of the Deltennium Group. Contact him at 561.293.3726 or gmc@deltennium.com.