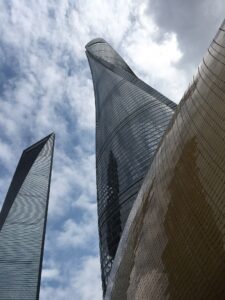 "Mr. Gensler said his secret to attracting talent is that he has enough self-confidence to hire people smarter than him," wrote Glenn Rifkin in The New York Times in 1994. And indeed, in an industry obsessed with ego and so-called starchitects, Art Gensler—who founded his firm in 1965 with his wife, Drue Gensler, and James Follet—was self-effacing and client-focused.
And he built the biggest—and arguably the most respected—architectural firm in the industry, his crowning achievement the twisting, supple Shanghai Tower, the second-tallest building in the world after the Burj Khalifa in Dubai. It was completed in 2014. Gensler was also responsible for the design of the San Francisco International Airport. Though he had stepped down from his leadership role at the firm in 2010, he remained an adviser until 2017.
A graduate of Cornell University, Gensler made a $10 million gift to Cornell University's College of Architecture, Art, and Planning in 2021. He died at his home in Mill Valley, Calif, on May 10.
With a flourishing office in Miami, the Gensler firm designed Pipeline Doral, a co-working space with interior construction by Amicon. In progress is 545wyn, an innovative 298,000-square-foot creative office and exclusive retail building located at 545 NW 26th Street in Wynwood.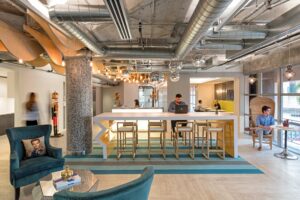 The Gensler firm designed all the Pipeline locations in South Florida, notes Pipeline CEO and founder Philippe Houdard. "Starting in our early days, Gensler has been a consistent source of fresh ideas and creativity for Pipeline," he says, and recalls the time he met Art Gensler: "In 2018, the Gensler team asked me to sit on a client panel in front of the company. About 500 Gensler employees in attendance at the hotel ballroom, and Art Gensler, sitting in the front row, consumed by the discussion, locked in, highly observant throughout, raised his hand to ask the first question. After the session was over, I met him briefly. Such a warm, friendly and curious person. And deeply admired, clearly beloved by the employees of the company. It really made an impression on me, that even at that stage of his life, he was completely engrossed in what was going on with the company he founded. Very special person."
Amicon CEO Adam Mopsick added: "We will always be inspired by the impactful vision that Art Gensler and the renowned Gensler team left not only in South Florida, but across the globe. As a business owner, I can only hope to emulate the transformative approach to client and team collaboration that made him an icon in the industry."
Photo credit: Top image, Shanghai Tower (tallest building on the right). Middle: Another view of Shanghai Tower. Bottom: Pipeline in Coral Gables. Shanghai images by Drew Limsky