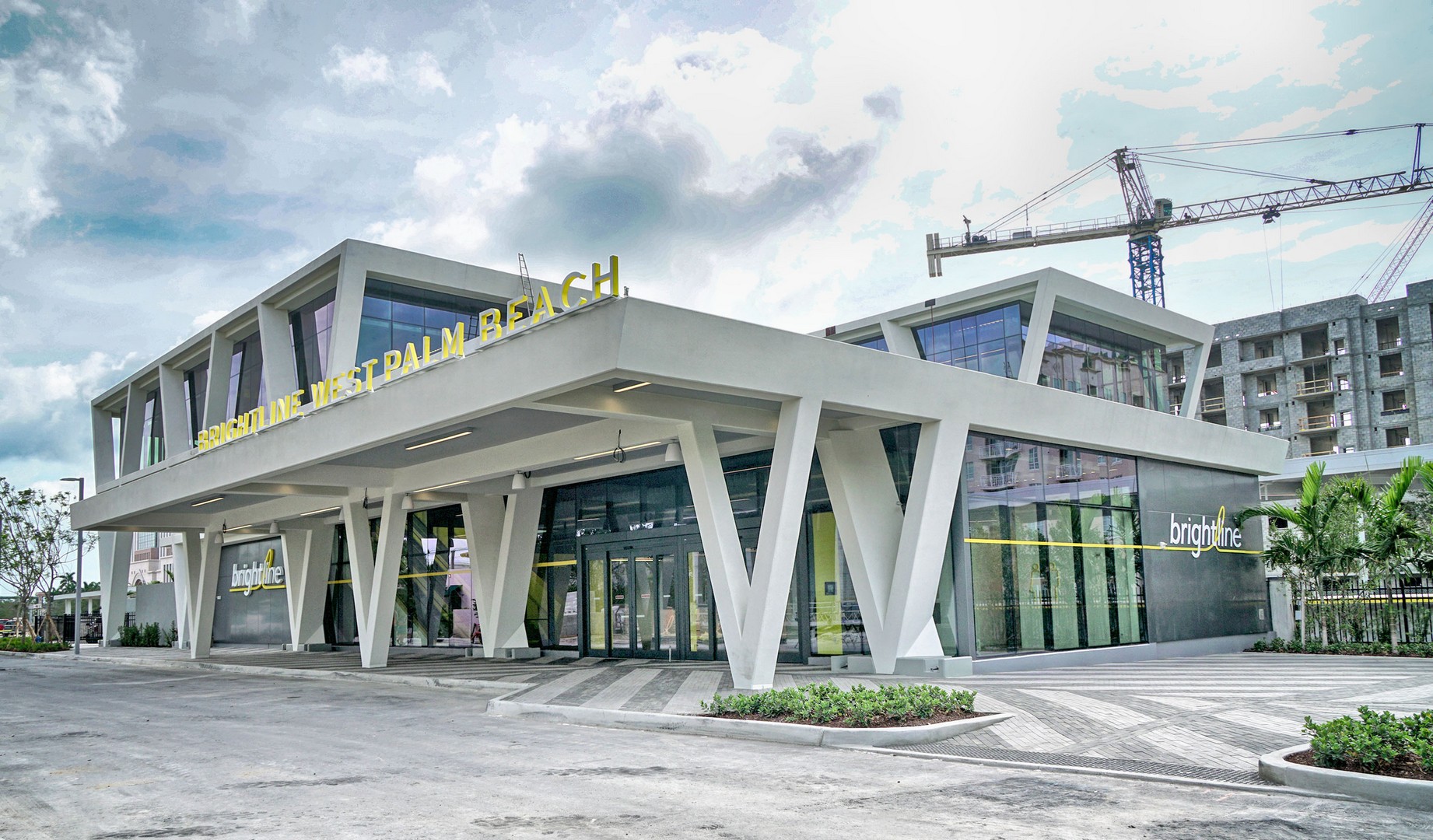 Brightline has sneak peek of West Palm Beach station
The Brightline high-speed rail service marked another milestone on Tuesday with tours of its station in West Palm Beach.
The station near Clematis Street will be the northern terminus for the first phase of Brightline, which will start later this summer between West Palm Beach and Fort Lauderdale. Service to Miami will begin in the fall.
Brightline has not announced pricing for the service, but the rail line has previously said it will work with businesses to help provide packages for commuters. Trips on each of its segments will take about half an hour.
Workers at the 60,000-square-foot West Palm Beach station, which is between Datura and Evernia Streets, are doing finishing touches on the interior, such as installing the turnstiles, security infrastructure and food and beverage equipment.
The station includes a parking garage, retail space and residential building. Like the other stations, the West Palm Beach station will have ride-sharing/taxi options, rental cars and shuttle services, as well as the ability to connect to local busses and trolleys.
"Each day we mark another milestone as Brightline continues construction and readies for the launch of service later this summer," said Dave Howard, Brightline's CEO. "Our partners in Palm Beach County, the City of West Palm Beach and the Florida Chamber of Commerce have supported our efforts, and we look forward to making significant economic impacts and changing the way people travel throughout the region."
Palm Beach County Mayor Paulette Burdick welcomed the service, saying it would help tourism and business in general.
"Enhancing the City of West Palm Beach's mobility and transportation network is a top priority, and the introduction of Brightline will encourage the use of transit and allow us to welcome more visitors who aren't driving automobiles," said West Palm Beach Mayor Jeri Muoio. "West Palm Beach is proud to be on the national forefront of this exciting chapter in transportation and infrastructure. I look forward to officially welcoming all passengers to West Palm Beach."
"Visiting downtown West Palm Beach, you feel a real energy driven by small business investment and innovative development," said Florida Chamber of Commerce President & CEO Mark Wilson. "Brightline is an obvious catalyst for this exciting time of growth and the entire South Florida community will soon benefit from its cutting-edge connectivity. With Brightline's introduction comes Florida's emergence onto the national stage as a transportation leader."