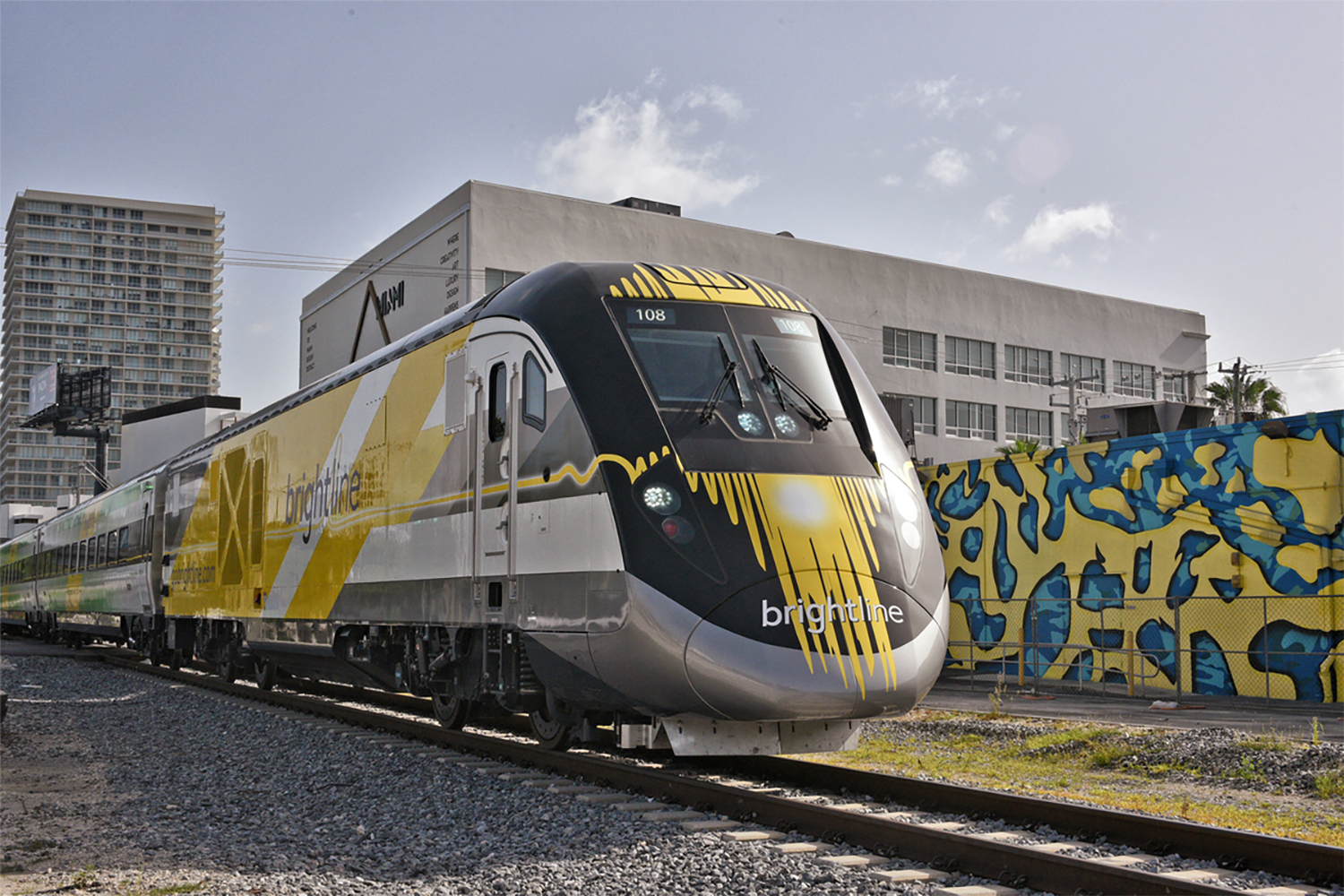 Brightline updates on Orlando rail route
Brightline's almost there.
The long-awaited rail route from Miami to Orlando is halfway done, according to The Next Miami. The news comes care of the company's Dec. 11 filing to investors, which reported that the project is being completed within budget and in time to start train service to the tourist destination in the fourth quarter of 2022.
The filing also reported that a rail route between Cocoa and West Palm Beach was about 40% complete and the route between Cocoa and Orlando International Airport was nearly 60%. The projects are expected to be completed in the fourth quarter of 2022 and June 2022, respectively.
As SFBW previously reported, Brightline is building stations at PortMiami, Boca Raton and Aventura, and the company is researching sites for station locations in Tampa. All this is part of the company's phase 2 project, representing an investment of $2.7 billion.
The Next Miami also reports that 2023 will see Brightline's Miami to Orlando fare be $100 and Miami to West Palm Beach fare be $45.
Below is Brightline's expected timeline for routes to begin (or resume) service:
Miami to West Palm Beach: Third quarter of 2021
Aventura: Third quarter of 2021
PortMiami: First quarter of 2022
Boca Raton: First quarter of 2022
Extension to Orlando: Fourth quarter of 2022
Station at Disney Springs: Fourth quarter of 2023