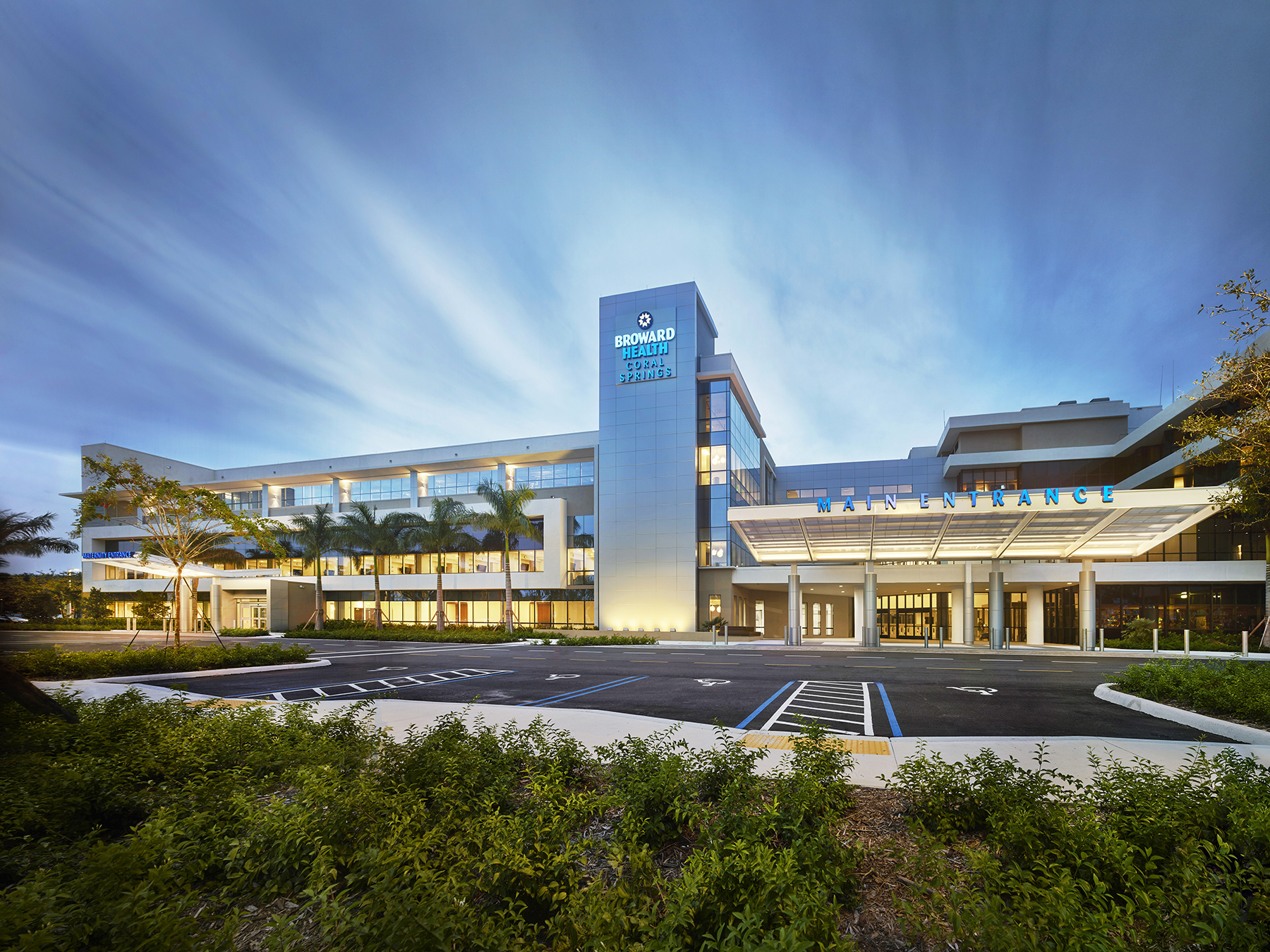 Broward Health Coral Springs receives new designation
There's a new specialization in Broward Health Coral Springs' arsenal.
The hospital has been designated a Level 1 Heart Program by the Agency for Healthcare Administration, meaning that the facility can give critical interventional care to the most acute heart attack patients. Thanks to its new accreditation for its ST-Elevation Myocardial Infarction (STEMI) program, Broward Health Coral Springs can now treat heart attacks with an angioplasty procedure if deemed appropriate.
The designation follows the June opening of the hospital's cardiac catheterization lab with four pre-and-post-procedure patient care bays and the latest patient monitoring technology.
The lab is part of the hospital's initiative to provide patients with advanced and critical life-saving cardiac procedures close to home.
"When you're having a heart attack, you want quality care that is close to home," said Mohammed Osman, M.D., medical director of interventional cardiology at Broward Health Coral Springs. "This is the latest milestone for us as we expand our cardiac program and continue to strive for a high level of care to better serve our community."
The addition of the STEMI heart program also makes it possible for EMS to pre-alert the emergency department and transmit the electrocardiogram.
"Our team can then be ready for the arrival of the patient and rapidly stabilize, medicate and expedite care to our in-house cardiac catheterization lab," said Gary Lai, D.O., chief of emergency medicine at Broward Health Coral Springs, part of the Broward Health system. "This will save lives and optimize outcomes."
The hospital notes that the new lab and the Level 1 Heart Program complement its longstanding expertise in cardiac programs, which is 50 years strong.
"We are proud of the highly experienced and knowledgeable cardiac team that has been built here," said Jared Smith, CEO of Broward Health Coral Springs. "Each caregiver brings a wealth of knowledge and expertise with more than 30 years of combined experience. Along with Broward Health physician clinical expertise, the expansion of our cardiac services exemplifies our commitment to enhance services for our growing community in Broward's northwest corridor."
Visit BrowardHealth.org/CardiacServices for more.