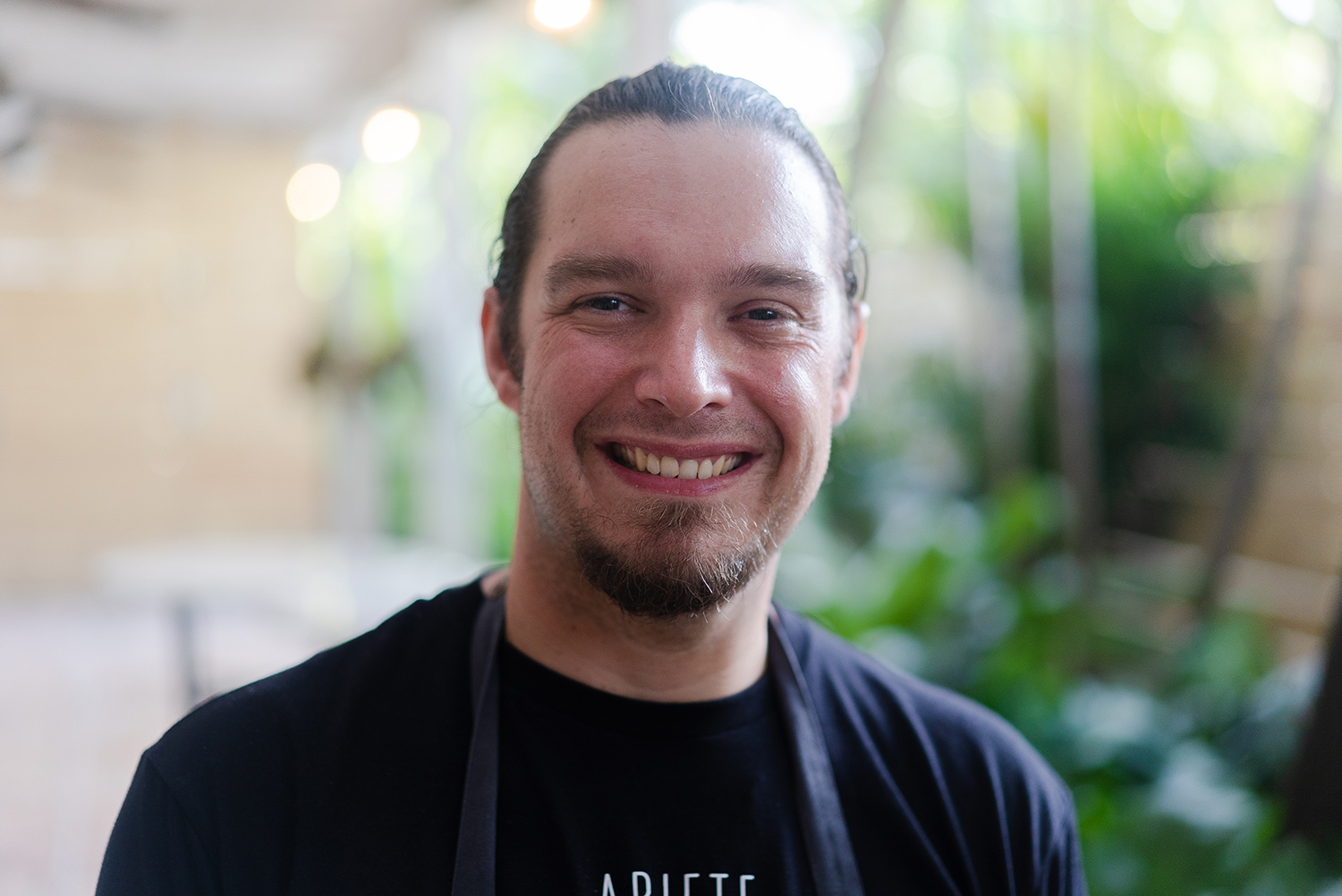 Business as Unusual – Michael Beltran Chef/owner of Ariete
SFBW's sister publication Lifestyle reached out to businesspeople all over South Florida—in categories ranging from retail and real estate to medical and automotive—and asked three questions: How did COVID-19 and the shutdown impact your business; how did you position your business in the interim; how will experiencing this unprecedented pandemic change the way you conduct business moving forward. Here are their answers.
Business backstory: The Miami native, who cut his culinary teeth under the tutelage of kitchen luminaries Norman Van Aken and Michael Schwartz, opened Ariete (arietecoconutgrove.com) in 2016. The Coconut Grove restaurant fuses the flavors of his Cuban upbringing with New American cuisine. He's since opened two more Coconut Grove spots—Chug's (a Cuban diner; chugsdiner.com) and Navé (seafood-centric Italian fare; navemiami.com).
The impact: "Our liquor license allows us to sell wine/spirits/tobacco and pre-batched sealed cocktails, and all of that helped tremendously. Also, all three of my restaurants are within a two-block radius of each other, which simplified operations and allowed me to embrace a bunker mentality and better control everything from one location. Even with staying open, our traffic was about 20 percent of previous sales [in early April], so we had to lay off about 100 employees. [Note: At press time, Beltran's restaurants were working with a bare-bones staff.]
In the interim: "First and foremost, [when the crisis winds down], we want to bring back the staff we had to let go. Those people are the real backbone of this business. We already have prepared for what we believe will be a very slow climb back to where we once were. We sadly saw very slow days early on, so we know what it takes to grind it out and create business once again. We have faith that we have the team to do so when we get there."
The future: "It would be foolish to say what will change right now. We are still in this; our culture, community, world business, it's all changing daily. We will have to bend but not break when this is over."