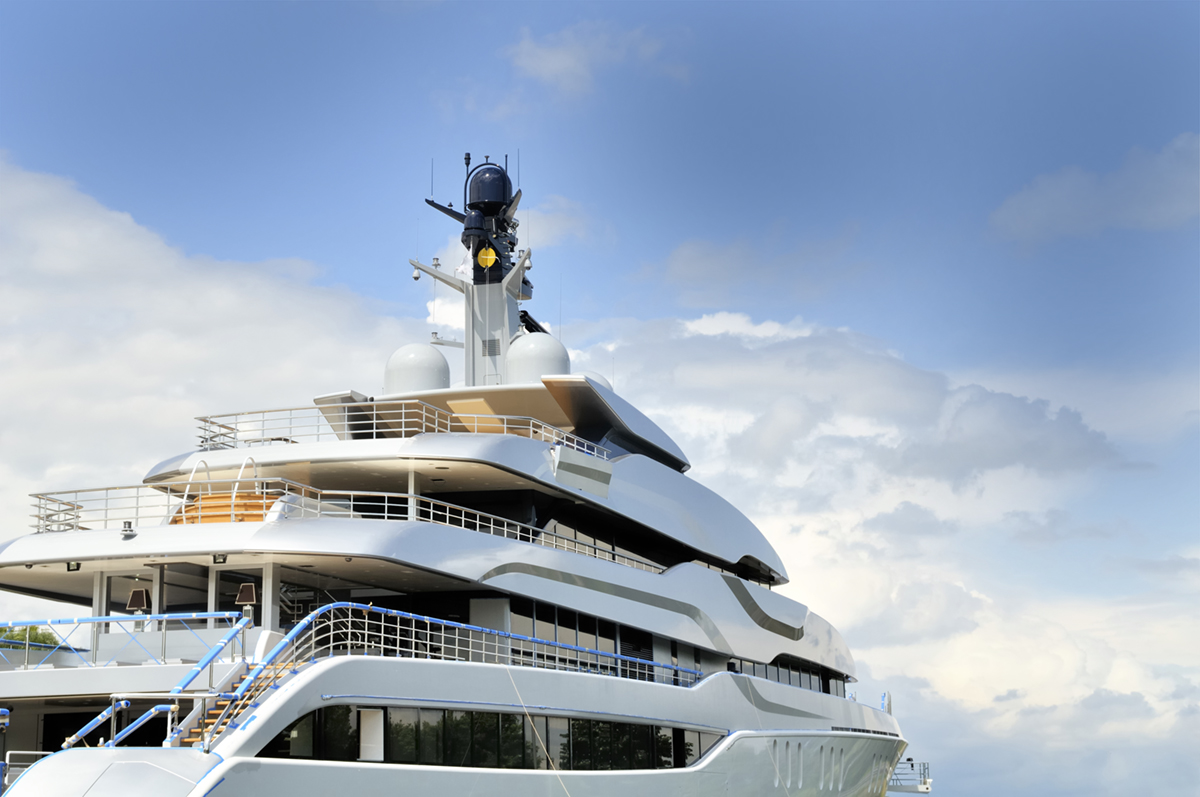 Changes enhance Palm Beach International Boat Show
Visitors to this weekend's 34th annual Palm Beach International Boat Show might notice cleaner air and a quieter atmosphere than in years past. In an effort to protect the environment, generators have been eliminated.
"It'll all be electric," says Andrew Doole, president of U.S. boat shows for Informa Global Exhibitions, which produces the show. "We're going green. We worked with the city of West Palm Beach and [Florida Power and Light]."
Long considered one of the country's top five boat shows, it will feature more than $1.2 billion worth of yachts and accessories, including hundreds of boats, ranging from 8-foot inflatables to superyachts nearly 300 feet long.
The show, in downtown West Palm Beach along Flagler Drive near Clematis Street, is the last of the season in South Florida. In addition to boats and accessories, it will offer educational activities, including free youth fishing clinics by Hook the Future and seminars from the IGFA School of Sportfishing.
Don Dingman, host of the TV series Hook the Future as well as fishing clinics at the show for about 15 years, says he wants to remind parents how important it is to spend time with their kids, and he sees fishing as a special way for parents and kids to do that.
"We really teach them fishing," he says of his clinics. "You've got to target a fish you want. We teach them tricks to catch fish. The parents get into it."
The clinics give away rods and reels every year. "Plus, we give out one boat a year," Dingman says.
Dingman says he developed his parent-child philosophy when his son, Brian, died 15 years ago. "Put that phone down," he suggests. "Spend special time fishing with your kids."
Hook the Future will host two fishing clinics at the show.
Chuck Collins, executive director of the Marine Industries Association of Palm Beach County, which owns the show, says the focus has been to enhance visitor experiences. He says show organizers have partnered with Brightline and the city to provide easier transportation as well as more than 5,000 available parking spaces. Molly's Trolleys also will provide free transportation from parking areas to show entrances.
Visitors can expect better culinary experiences this year. Collins says award-winning caterer Proof of the Pudding has partnered to offer more dining and beverage options. Collins says Informa has invested in improving the show's infrastructure as well. "They've improved the quality of the equipment," he says, adding that more dock space is available for attendees planning on arriving by boat. "There will be literally miles of docks for people who want to come by boat," he says.
An interactive mobile app is available to help guests and vendors alike navigate through the show.
Organizers expect more than 50,000 visitors, between 800 to 1,000 boats on land and water, and 700-plus exhibitors.♦
AT A GLANCE
• Dates: Thursday, March 28 through Sunday, March 31.
• Hours: Thursday, noon-7 p.m.; Friday and Saturday, 10 a.m.-7 p.m.; Sunday, 10 a.m.-6 p.m.
• Where: Downtown West Palm Beach, along Flagler Drive, near Clematis Street.
• Cost: Adults (16-over) $28; adult two-day ticket $52; children (ages 6-15) $18; under-6 free.
• Tickets and information: pbboatshow.com.