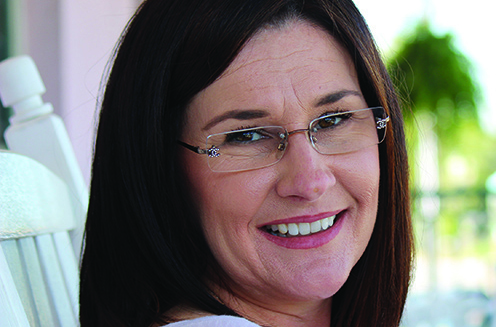 Commercial Rebound at hand
After an extended and sluggish comeback, South Florida's commercial real estate rebound appears to be accelerating, according to the latest midyear market data from CBRE.
Vacancy rates tumbled year-over-year across the region for both office and industrial space as companies continued to lease more space than they vacated, commonly referred to as positive absorption.
Rental rates, which have fought a slow slog out of the bomb-size crater shaped by the Great Recession, also showed gains in all sectors except Miami-Dade County's industrial market, where there was a slight year-over-year dip as millions of square feet of new product pours steadily onto the market.
Generally, there is widespread consensus among real estate experts that the dawn of a new boom has fully emerged and is gathering sustainable momentum fueled by population growth and job creation.
South Florida, with a population of 5.9 million residents, had the eighth-highest population increase in the nation last year, with the arrival of 66,000 new residents from July 2013 to July 2014, according to a recent Associated Press report.
"Over the last five years, we have had phenomenal population growth in South Florida – and population growth is the biggest demand driver for industrial space," says Christian Lee, vice chairman for CBRE. Citing a Moody's report, Lee says that the region will greet as many as 550,000 new residents in the next five years. Each resident generates the demand for 50 square feet of industrial space to house and distribute the goods and products they use in their daily lives. Altogether, that will fuel future demand for more than 27 million square feet of new warehouse and distribution centers.
Then, there is growth in tourism and trade that further buoys demand, Lee says, adding that the region is home to the world's two busiest cruise ports.
Similarly, job growth is boosting demand for new office buildings, although economic restraints have yet to spur an office construction wave to compare with current industrial construction boom. "Job growth tends to be organic down here; it is little-by-little, so it is harder to pre-lease and therefore build offices for that type of demand," Lee says. "Of the major MSAs in the U.S., South Florida is among the top in job growth but at the bottom for new office construction. This may not be great for developers, but it is great for owners of existing product."
Lee says he sees the office development pendulum swinging in the next 24 months as continued demand and dwindling office supply pushes rents high enough to justify the pricier cost of land and office construction.
"That rent growth will be good for everyone in real estate… less so for tenants," Lee says.
Already, Miami-Dade County is seeing a new wave of speculative office buildings, but many of these projects are tucked inside mammoth mixed-use developments in Downtown Miami (such as the $1.05 billion Brickell City Centre), which helps underwrite the high land cost to make financial sense for office development.
Miami-Dade far outpaces Palm Beach and Broward counties for new office development, with nearly 1 million square feet of projects either coming out of the ground or in the immediate development pipeline, according to CBRE data. Palm Beach has no new office projects under construction and Broward has about 350,000 square feet under development.
In Miami, rising rents and more than 500,000 square feet of new-to-market tenants in the last 24 months are emboldening developers to build new high-end office spaces, according to Brian Gale, principal at Taylor & Mathis, which handles leasing for nearly 5 million square feet of office space in Miami and Coral Gables.
Gale says rents along Brickell Avenue, the city's main financial district, hit a new rental rate benchmark this year at a gross price of $50 a square foot.
But experts say this office construction trend is unlikely to really catch hold in more suburban locales until the residential market cools, land prices level off and rents rise sufficiently to justify construction cost.
"I think the Southwest Broward submarket is really primed for new construction," says Avison Young principal Greg Martin, who handles 2.1 million square feet of office projects in Palm Beach and Broward counties. "Rents are going up now and I think they are going to accelerate." He points to Duke Realty's construction of a 144,000-square-foot, mid-rise office building along I-75 in Pembroke Pines as the possible icebreaker for a new era of office construction in Broward. ?
Freelance writer Darcie Lunsford is a former real estate editor of the South Florida Business Journal. She is the senior VP for leasing at Butters Group and is avoiding a conflict of interest in her column by not covering her own deals.