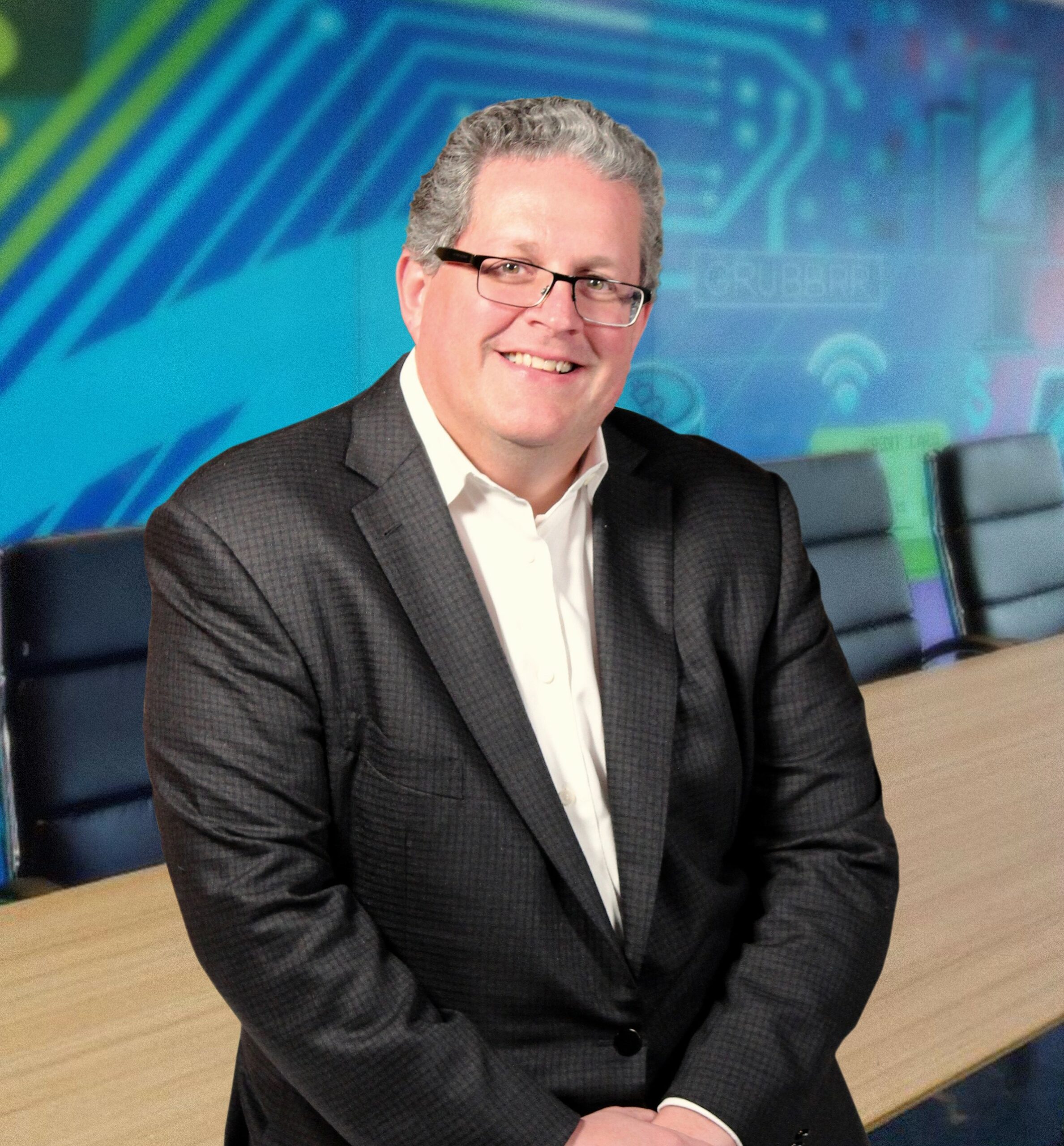 How a Boca Raton CEO Got in on the Ground Floor of Financial Technology
Grubbrr & TouchSuite CEO Sam Zietz was instrumental in changing the retail experience
Born in Detroit, Sam Zietz wasted no time in racking up the bona fides that counted. New York University School of Law, a top-10 school. The law firm of Skadden Arps, one of the world's most vaunted practices, by both revenue and reputation. Zietz spent only four years as a lawyer before the entrepreneurial spirit took hold. He launched TouchSuite as CEO in Boca Raton in 2003, and in 2018 he discovered Grubbrr, and soon became its CEO. Both companies are leaders in the financial technology sector. With characteristic candor and his signature enthusiasm, Zietz shares with SFBW a few stops along his journey.
"I received a joint J.D. and L.L.M. at New York University. What a great faculty. Literally, the godfather of every subject was a professor there. I never wanted to be a lawyer. I always wanted to be an entrepreneur. I figured you needed one of two things: You needed money or you needed know-how. I didn't have money so I figured I better go get some know-how. Fortunately, out of law school I worked at Skadden Arps, where they're kind enough to give you three years of experience for every year you work there.
At Skadden, I was doing structured finance, which is securitizing income streams, and I thought to myself, I need to get one of these. So, I ended up finding the payment space. TouchSuite is a financial technology company that provides businesses throughout the United States and Canada with the ability to accept credit cards, and the technology to facilitate that. I've been doing that for nearly 20 years.
I'm a big student of history. I got into this arena because when I was exposed to the payment space, to me it was the same as where the cellular phone industry had been 10 years before. You've heard the adage that history always repeats itself. All I did was analogize the payment space to the cellphone industry. When cellphones came out they were $1,000, $2,000. All of a sudden, they thought, We're making a lot of money off that service, so let's just provide these the cell phones at cost. And then, somebody said, 'You know what? We're making so much money off the service, why don't we give them these phones for free?'
We ended up doing the same thing with credit card terminals. When we first got into the business, credit card terminals were very expensive. Most businesses didn't even buy them; they leased them. They were marked up quite a bit. So, around 2003, we started providing them at an affordable price, and people would sign up and also get the service from us. People would call us up and ask why we were so cheap. It wasn't that we were so cheap; it was that everyone else's were so expensive. They would ask if they could just buy the terminal from us, and we said, 'Sure, but think about it—if they're charging you that much for the terminal, what do you think they're doing for you on the service?' And then they would sign up and use our service. We went for a volume play and provided these solutions. A few years later, we started to provide free terminals.
About three years ago, I came across this company called Grubbrr. The founder had created a minimum viable product in the self-ordering space—a kiosk. I saw this and felt that this was where the future is going. Again, using analogies from history in other industries, everyone is familiar with the banking industry. You used to go to the bank, and there'd be a teller. And that teller, over a 10- to 15-year period, became increasingly phased out, and was replaced by ATMs and online banking.
And you would go to the airport and see a ticketing agent. You used to stand in this long line to see this miserable person, and there was never any customer satisfaction. Today, you either download the ticket's QR code onto your phone, or you go to a bank of 40 kiosks, where there's no wait, and print out your ticket. That part, at least, is frictionless and pleasant, until you get to the TSA.
Here's the analogy: The bank teller and ticket agents are the cashiers of today. The cashier at a restaurant is going to be replaced by self-ordering kiosks, mobile ordering and online ordering.
This would have occurred naturally over a 10 to 15-year period, just like it occurred in those other industries. The reason it hadn't happened 10 years ago was because the minimum wage was so low, labor was so cheap. Restaurant owners said the technology wasn't worth the capital expenditure and just kept doing what they were doing. But we've had three things in the last 15 months that have been huge tailwinds, inflection points. First, we've had COVID-19 hit. Second, Joe Biden was elected president and one of his positions was a $15-an-hour federal minimum wage. Third, we are experiencing the most disruptive labor shortage of our lifetime.
There was paper put out by a couple professors from Princeton. They ran through every minimum wage that's been implemented throughout the country and, literally, to the penny, that's been passed on in the cost of the product. That's easy to do if that increase is 50 cents, a dollar. Here, you're taking that from $7.25 to $15. You're going to have great difficulty passing that full amount on. It wildly benefits us and what we do."