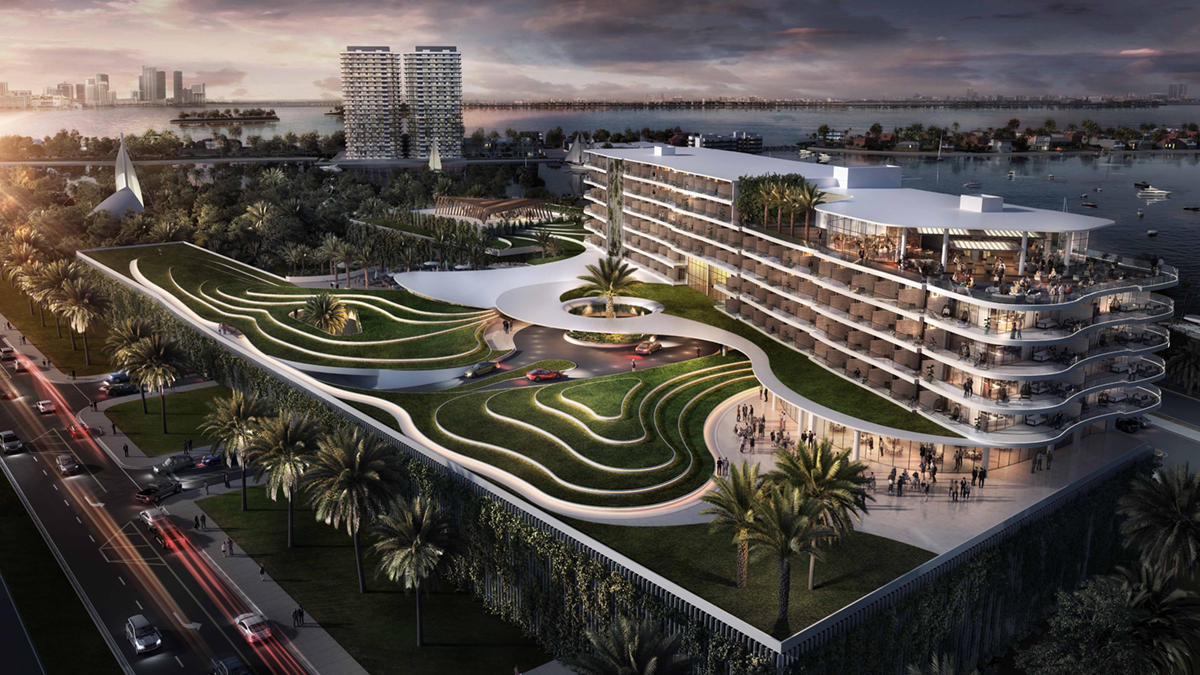 Jungle Island
Architect Malcolm Berg was heavily influenced by the site in developing a concept for a 300-room eco-resort that's planned at Jungle Island, on the MacArthur Causeway from Miami to Miami Beach.
About 60 percent of Miami voters gave approval on Nov. 6 for an extension of the attraction's lease until 2099, which cleared the way for the project by owners ESJ Capital Partners of Aventura.
"Built atop an existing ballroom building and a new parking garage, the hotel nestles into an engaging, sculptural new landscape. With organic form and fluidity of spaces, architecture and landscape dissolve into one. The guest's experience is the journey, the path itself becomes the destination," Berg says.