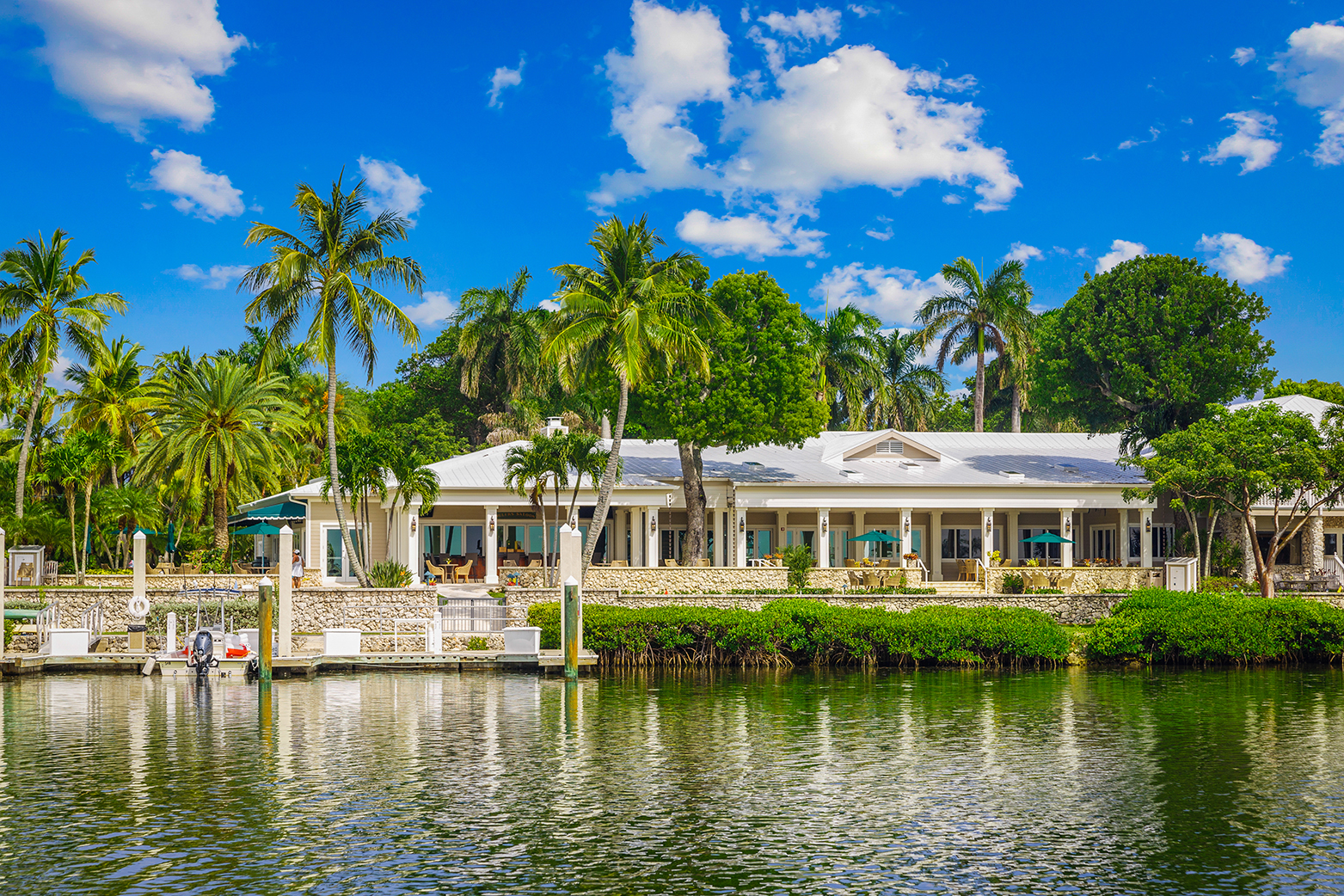 Across a Century
A legacy fishing club in Key Largo was enhanced to withstand the elements
It was one year ago when the North Palm Beach architectural firm Peacock + Lewis put the finishing touches on the casual, paradisiacal Key Largo Anglers Club, a nearly 20,000-square-foot fishing destination that in many ways defines slow living in South Florida. The site began life as a small fishing camp, was formally established in the 1920s and was designated in 1993 as a Historic and Cultural Landmark by the Historic Florida Keys Preservation Board; the Anglers Club occupies a tenuous coastal position, yet through several ownership changes, it has endured.
After taking a battering by Hurricane Andrew in 1992, the club was rebuilt. It would not be the last time that the club would fall and rise again. Perpetually under threat from the yearly hurricane season, the club still stands as a landmark, hosting fishing tournaments and evenings punctuated by Bahamian-style conch chowder, Florida yellowtail snapper and a wine list from the Anderson Valley, California, to Provence.
In order to keep its story alive and preserve its rich history, Peacock + Lewis (aided by Vilar Hoynack Construction) oversaw both the exterior and interior architecture. The firm, helmed by Brian Idle and specializing in golf and country club communities, has put its stamp on such storied South Florida touchstones as BallenIsles, the Breakers, Lost Tree and Quail Ridge, and has even remodeled the Nicklaus Club Beijing, but no project was as fragilely located as Key Largo Anglers Club.
So Peacock + Lewis set to work fortifying the perimeter of the clubhouse, protecting the original lodge and its social life much like the previous renovation did after Hurricane Andrew. This recent improvement plan—which came with a $7.5 million price tag—found the right balance between preservation and modernization, honoring a beloved heritage while moving forward to protect a future filled with environmental uncertainty