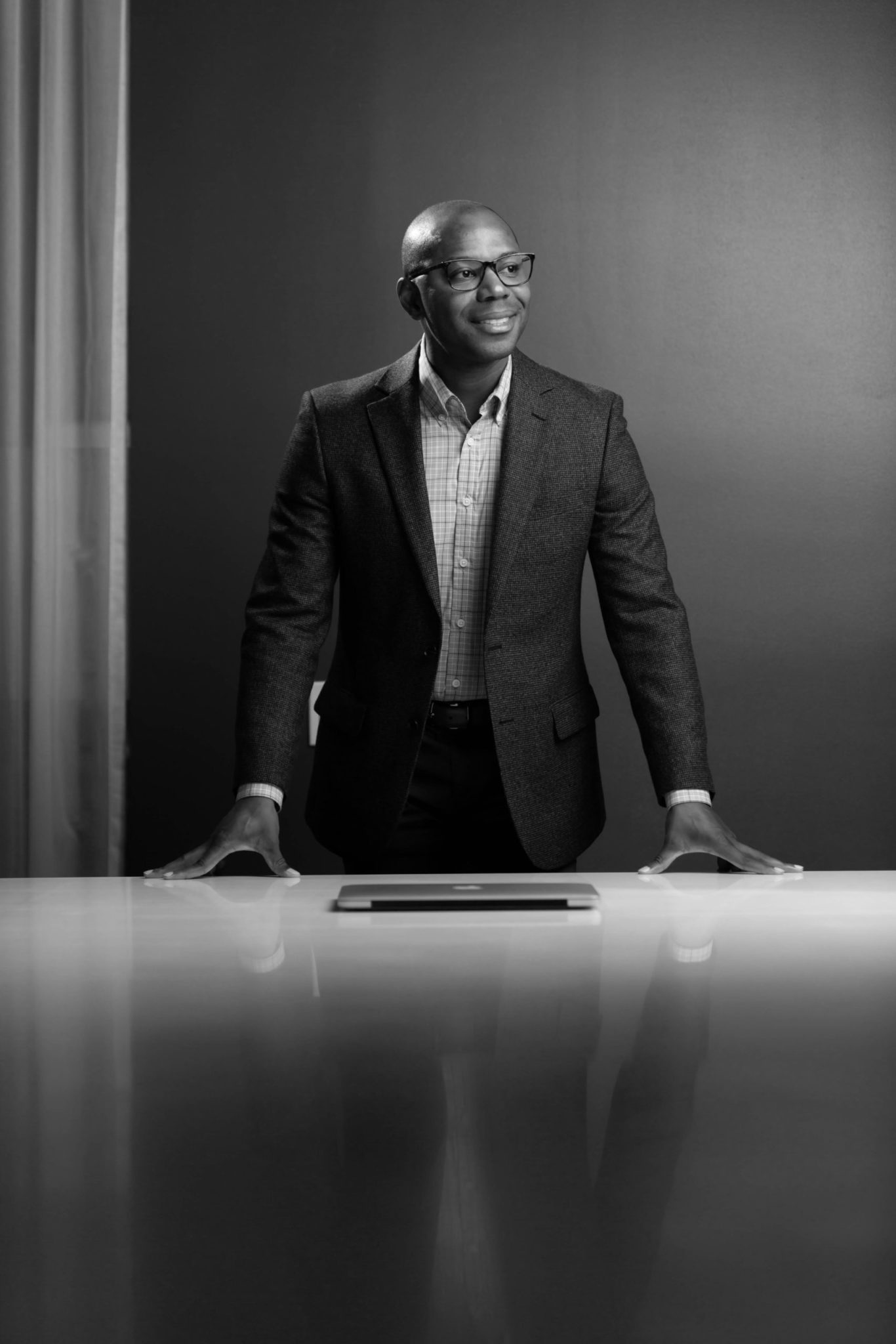 "I'm a native South Floridian, believe it or not," says Marcell Haywood, founder and CEO of Encompass, which he established in 2004 to deliver award-winning facility services to building operators. Haywood was a varsity basketball player at Florida State, and he recalls that one of the best pieces of advice he ever got came from a highly successful Tallahassee banker—"an unassuming guy, cowboy boots with holes in the tips, who was a big booster of the basketball team." The modestly attired banker casually advised Haywood to start a business, "telling me I'd learn a lot more that way than from going to business school." It was sound advice. What Haywood soon learned was that he was more cut out for entrepreneurship than being an employee: "I'd much rather bet on myself." So Haywood dived into the facilities business while still in college, where he collected a bachelor's degree in information technology and a master's, magna cum laude, in informational systems. Today, with offices in Fort Lauderdale and Miami, Encompass services 150 million building occupants annually. Haywood spoke to SFBW about shareholders, stakeholders and finding success by discovering a gap in the marketplace.
"I started this company on a total whim. I met a guy who had just exited his facilities services business and he was impressed with the journey and so interested in the space that he piqued my interest. I was in Atlanta at the time, on a road trip—I was playing basketball—and when I got back to campus I immediately did research on the industry and found all the things that a young person with no money and no experience likes to hear: that there were low barriers to entry and that there was a real opportunity for an aggressive, cutting-edge entrepreneur. 
"Every leader—every businessperson and entrepreneur—has a responsibility to reinvest where they live, work, operate. At the end of the day, there's shareholder capitalism and stakeholder capitalism. Shareholder capitalism really narrowly focuses in on the ownership structure of a particular entity or enterprise. I'm a much bigger fan of stakeholder capitalism, which broadens the definition of who you're looking to create value for—where you're thinking about everyone surrounding your sphere and not just a small handful of individuals who might have equity in your company or might be in leadership positions. 
"In every company that I've started or have been involved in, I believe I have two customers: I have an external customer, the folks who pay the company to deliver some level of value, whether it's a product or service; and then we have internal customers—our employees, the wonderful people who dedicate their careers and their lives to advancing the mission of the company. Stakeholder capital considers those groups on the same plane, versus prioritizing the interests of the folks at the top of the pyramid.
"At Encompass, I'm an entrepreneur and I specifically focus on large-market opportunities. Currently, my team and I are reimagining the $60 billion facilities services industry—that's $60 billion in the U.S., much bigger globally. Here's the big problem that we're solving over the last 20 years or so: In most industries, almost every factor of cost has gone down—production cost, raw materials cost, cost per employee, and on and on. However, the overall costs of managing real estate assets and facilities for most institutional owners has gone up. So, when we looked into it, we found that owners lack two things to run their facilities optimally. First, they don't have on-the-ground technical expertise; and second, they don't have—or didn't have, prior to Encompass—is relevant data organized in a way to help them make smart, informed decisions.
"So, Encompass is essentially a technology and services platform that helps institutional real estate owners efficiently manage the maintenance of their facilities—from hospitals and colleges and universities to Fortune 500 companies. For these companies, across hundreds of millions of square feet, we helped them run their assets on a day-to-day basis. So it's a significant value creator for our customers. We felt there was a huge gap in expertise in the marketplace, and that's why we entered in the first place. 
"That's one side of the ecosystem, and then on the other side we have our other customer—our employee. Currently, what we're seeing is that many of the top services professionals are flocking to Encompass because of the wide array of career opportunities that our growth has been able to provide."
Photos by Larry Wood