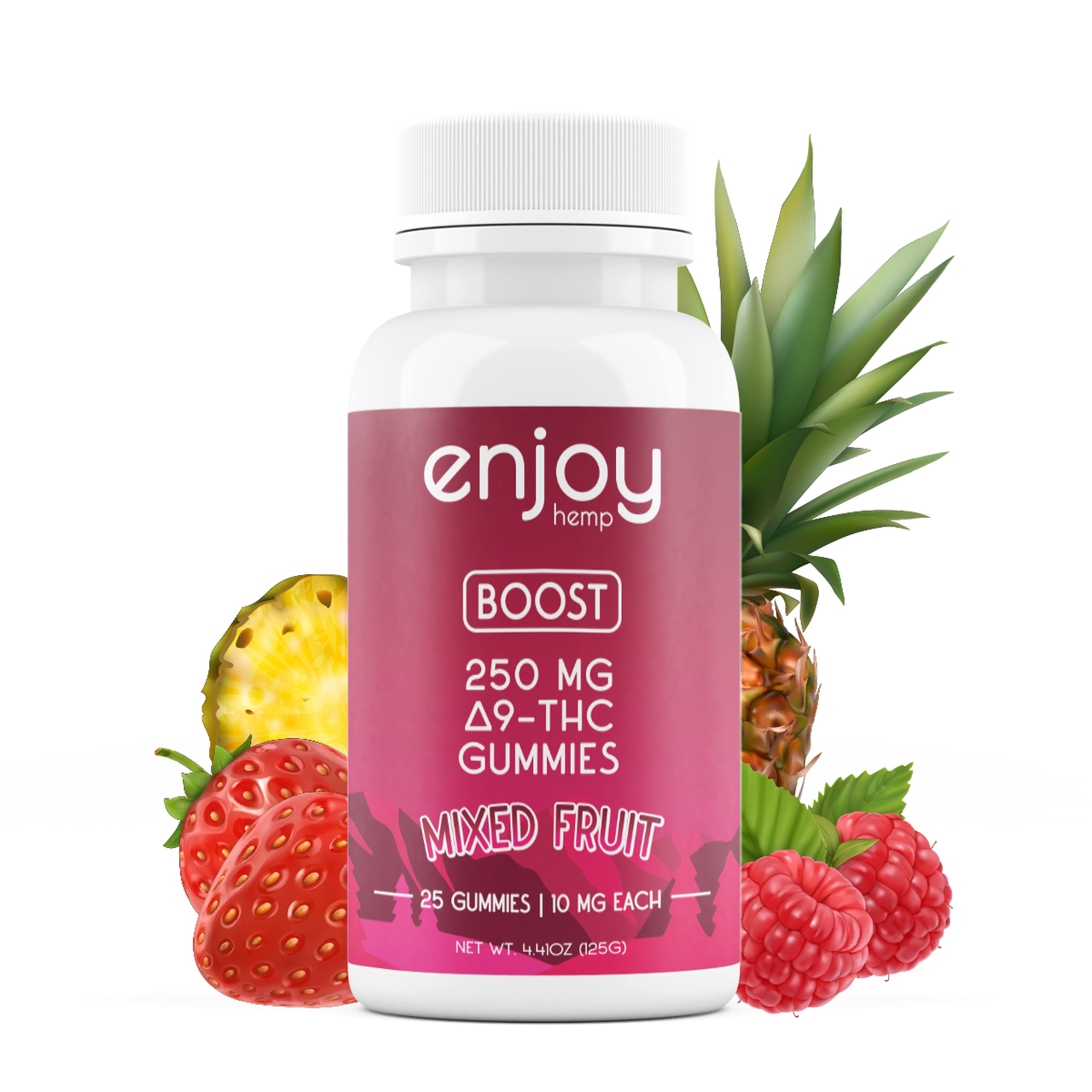 Miami-Based Enjoy Hemp Releases New Line of Gummies
Consumers can now have dispensary grade Delta-9 THC products delivered to their homes without a medical card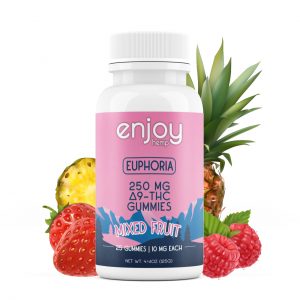 Enjoy Hemp launched its latest line of Delta-9 THC gummies to provide consumers with a more convenient way to obtain its dispensary-grade products with delivery available to homes or their local store without a medicinal marijuana card.
The new line is available in four different effects: Boost, Chill, Euphoria and Zen. They were released to provide more access to the storefronts and consumers who rely on Enjoy Hemp's Delta-8 THC products. Enjoy Hemp's Delta 9 THC gummies are legal in all 50 states under the 2018 Farm Bill since the products are derived from Hemp and contain a Delta-9 THC concentration of no more than 0.3% on a dry weight basis.
Like Enjoy Hemp's other offerings, each product is formulated with a specific natural, plant-based blend to target each desired effect. The 250mg, 25-count gummies come in assorted fruit flavors and are available for $34.99. The Delta-9 THC gummies are available in the following experiences:
Enjoy Hemp's products are vegan, all-natural and gluten-free. To ensure transparency to its customers, the company uses third-party laboratory tested by certified independent laboratories and have a Certificate of Analysis (COA) correlated to the lot number of each product.