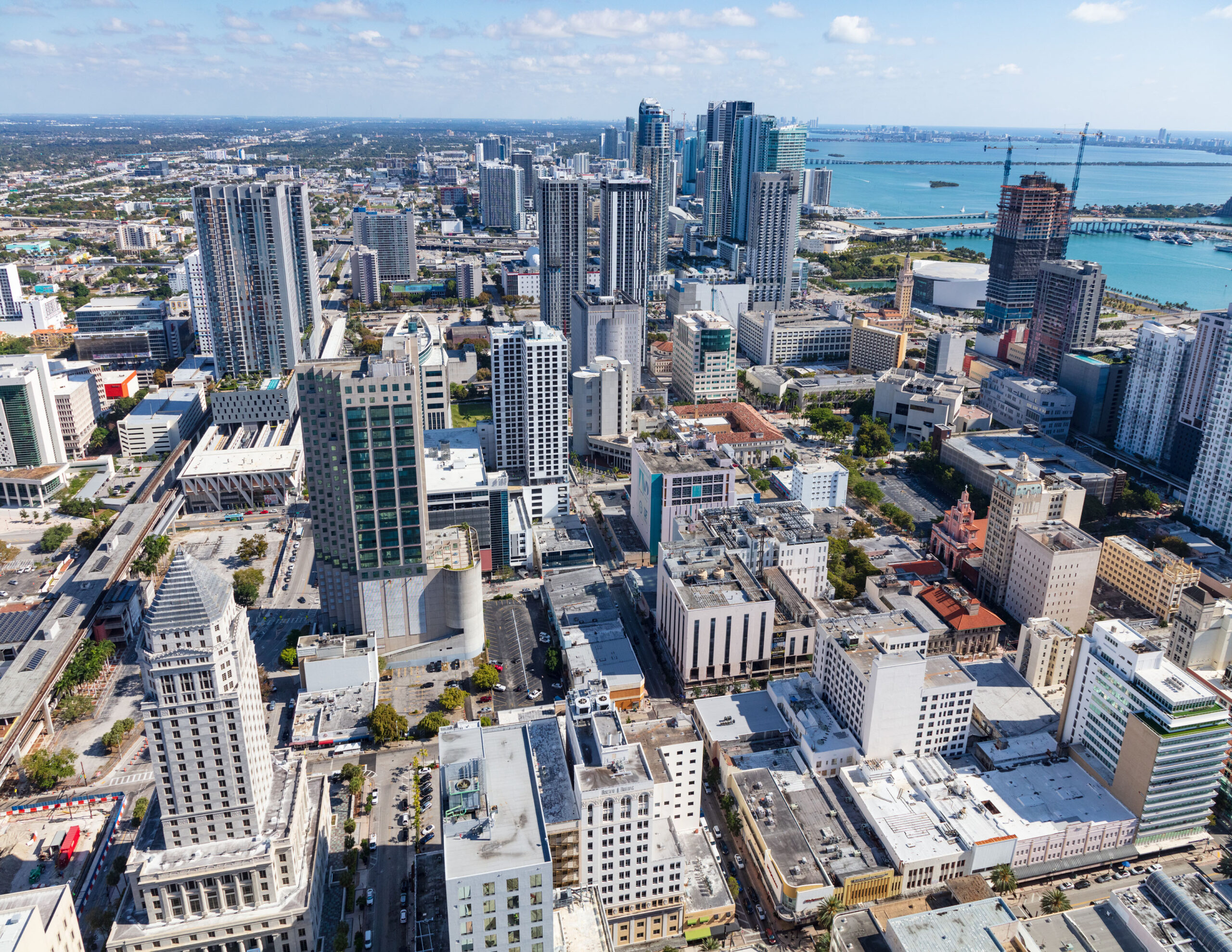 Moishe Mana Acquires Three Downtown Miami Buildings for $25.37 Million
Colliers South Florida's Urban Core Division Team represented the buyer and seller in the transaction
Real estate entrepreneur Moishe Mana recently purchased three buildings at 100 N Miami Ave., 173 NE First St. and 124 NE Second Ave. for just over $25 million. The properties total 50,197 square feet of space, located on 28,750 square feet of land.
The off-market transaction was brokered by Colliers Urban Core Division Executive Managing Director Mika Mattingly and Senior Associate Cecilia Estevez, who represented the buyer, Moishe Mana of Mana Common, and the sellers, SG&S Inc and Flexini Investments Inc.
"Transformative developments taking shape in downtown Miami, along with organic growth of quality retail and restaurants in the area, have resulted in a migration of people seeking a true work, live, play environment," Mattingly says. "After years of being ignored by the investment community, everyone is rushing to own a piece of downtown Miami, fueling an insatiable desire for real estate in this submarket. Transactions like this are reducing the inventory available for investment, with very few opportunities of this size and scale remaining in downtown."
Mana, CEO of Mana Common, is the largest private landowner in Miami, with over 60 properties spanning more than 1.3 million square feet in downtown Miami's Flagler District. Under his real estate division, Mana Properties, he has also started construction on several sites in downtown Miami including at the Nikola Tesla Innovation Hub.
"The Flagler District is on its way to becoming the best neighborhood in America," Mana says. "We are turning the downtown core into Miami's economic engine. What the people of Miami really need are jobs—high-paying, long-term, wealth-creating jobs, so those that built Miami into a global destination can benefit from its prosperity."
Mana's plans for the area include transforming the neighborhood into a global hub for tech and innovation, connecting North and Latin American markets to support commercial development in the downtown core as the demand for office and retail spaces in Miami increases.