In this installment of SFBW's Innovations in Health Care series, we look at how access to proper nutrition might reduce health care costs, a challenging form of nasal surgery, a more precise form of radiation treatment, and a more holistic approach to primary health care.
Eat the right foods to stay out of the hospital
Proper nutrition can play a vital role in keeping down the number of hospital readmissions, says Scott Harris, CEO of DeliverLean Care, whose company launched a meal delivery service in January to recently discharged hospital patients.
DeliverLean Care signed agreements with two major Florida Medicare Advantage Plan health providers, Humana and Care Plus Health. Under these agreements, plan members throughout the state can receive nutritious meals delivered.
Two specific groups of patients are eligible for this service, Harris says: "Those post-discharge and those with a chronic illness."
Both patients and their insurance providers benefit. "Readmission means millions of dollars in the health care world," he says. "We want to decrease the number of readmissions."
Patients receive fresh meals delivered to their homes as part of their benefits plan. DeliverLean offers six meal plans to meet an individual's specific health care needs. The categories are general wellness, diabetic, low-sodium, vegetarian, pureed and kosher.
The idea for this service originated 10 years ago, says Harris, who says he always wanted to introduce something new to empower people, by offering them nutritious meals as a health benefit. Working with these two huge insurance plan providers was a perfect fit. "They have 14,000 case managers in the state of Florida," he says.
The meals are all vacuum-sealed with a 14-day shelf life. They're placed in insulated cooler boxes, and express-shipped the next day. Patients receive 10 meals a week. Recently discharged patients receive meals for one week; the chronically ill for two weeks.
New technology changing
the face of radiation therapy
Doctors at Miami Cancer Institute, a part of Baptist Health, are using a new radiation-administering device that could mean better survival rates for some cancer patients.
The machine is called the View Ray MRIdian Linac technology and it can deliver extremely high doses of radiation safely to a tumor by allowing physicians to continuously acquire a real-time MRI through the course of the treatment.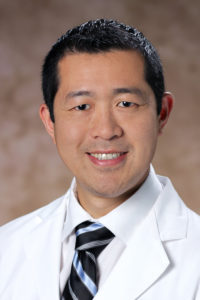 "This is a brand-new type of technology combining an MRI with radiation administration," says Michael Chuong, a radiation oncologist at the institute. With this technology, physicians can get a look at any movements of the tumor the entire time."
Before this new technology was developed, those administering doses of radiation faced limitations. "It was like putting a blindfold on at the shooting range," he says. "Visualization during treatment is key."
This method of treatment can immediately identify even the tiniest changes in a tumor's position. Chuong says natural body movements can affect a tumor's positioning. For example, breathing will change a lung tumor's location, and abdominal tumors can move with bowel gas.
Continually monitoring a tumor's precise location enables doctors to use pinpoint accuracy when administering radiation therapy. As a result, less danger exists of other organs and tissue receiving inadvertent doses of radiation. This technology allows patients to undergo treatment for shorter timeframes than was required in the past with more traditional devices. Plus, more-accurate targeting  allows for higher doses of radiation.
Chuong says there have been some studies indicating targeting some tumors with much-higher radiation doses can lead to remission—and possibly a cure—in advanced, stage 4 tumors. "This is transforming how we look at metastatic [advanced] cancer," he says.
Nasal tip surgery, difficult to do, but rewarding
Aventura plastic surgeon Joshua Lampert is no stranger to nasal tip reconstruction. In fact, he has had three cases in which he had to reconstruct the tip of a patient's nose.
One of the three was because of cancer; the other two were caused by traumatic injuries. One was a dog bite; the other was bitten off by a horse. Nasal tip reconstruction surgeries are done with pre-expanded forehead flaps or rib and cartilage grafts. 
Lampert says nasal tip reconstructions are among his favorite types of surgery to perform. "I have a great interest in nasal surgery," Lampert says. "I feel this is analogous to the triple-axel jump in figure skating. It's very hard, but very rewarding. The tip of the nose is something everyone sees.
"I think we're progressing and getting better and better with the techniques we have."
He thinks using forehead tissue is the best way to do it with larger injuries. "Using the forehead skin with staged surgeries can lead to the best results aesthetically," he says, adding nasal tip reconstruction is by no means new to surgeons. "In 600 B.C., plastic surgeons in India were using forehead flaps."
Interest in the procedure was rekindled after World War I because of injuries suffered by soldiers in the trenches. Lampert says this procedure is usually done under general anesthesia. He marvels that surgeons back in ancient India did not have anesthesia.
Primary care not limited to only medical problems
One major key to better patient care is continued medical management and a more holistic approach to an individual's overall—not only medical—needs.
As a result, Memorial Primary Care, which operates nine locations within the South Florida Hospital District, providing its clients with a new "patient-centered" program addressing other potentially stressful factors facing individuals.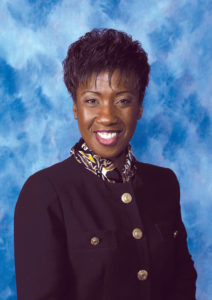 Melida Akiti, vice president of ambulatory care and community health at Memorial Primary Care, says patients often visit a doctor only when things were already spiraling out of control. "We don't want episodic care," she says. "We want total care."
Sometimes a patient's underlying condition might be a stress factor. When a patient comes to a Memorial primary care center, a team of professionals, led by a "health coach," examines these issues which might include legal, financial, marital and family problems in addition to their medical or mental  complaints.
"The health coach will talk about preventive care," Akiti says. Plus, when a patient requires a medical appointment, the primary care team will try to ensure that appointment is kept. "Our first step is asking a patient, 'When do you want an appointment? We want to accommodate it to your schedule.' "
Patient feedback is crucial to receiving the best possible care, Akiti says. If a patient does not like an assigned doctor, or the way they were treated, that doctor might be held accountable. "I like to keep my finger on the pulse and hear from the patient."
Akiti says the program has resulted in fewer ER visits in the district.♦