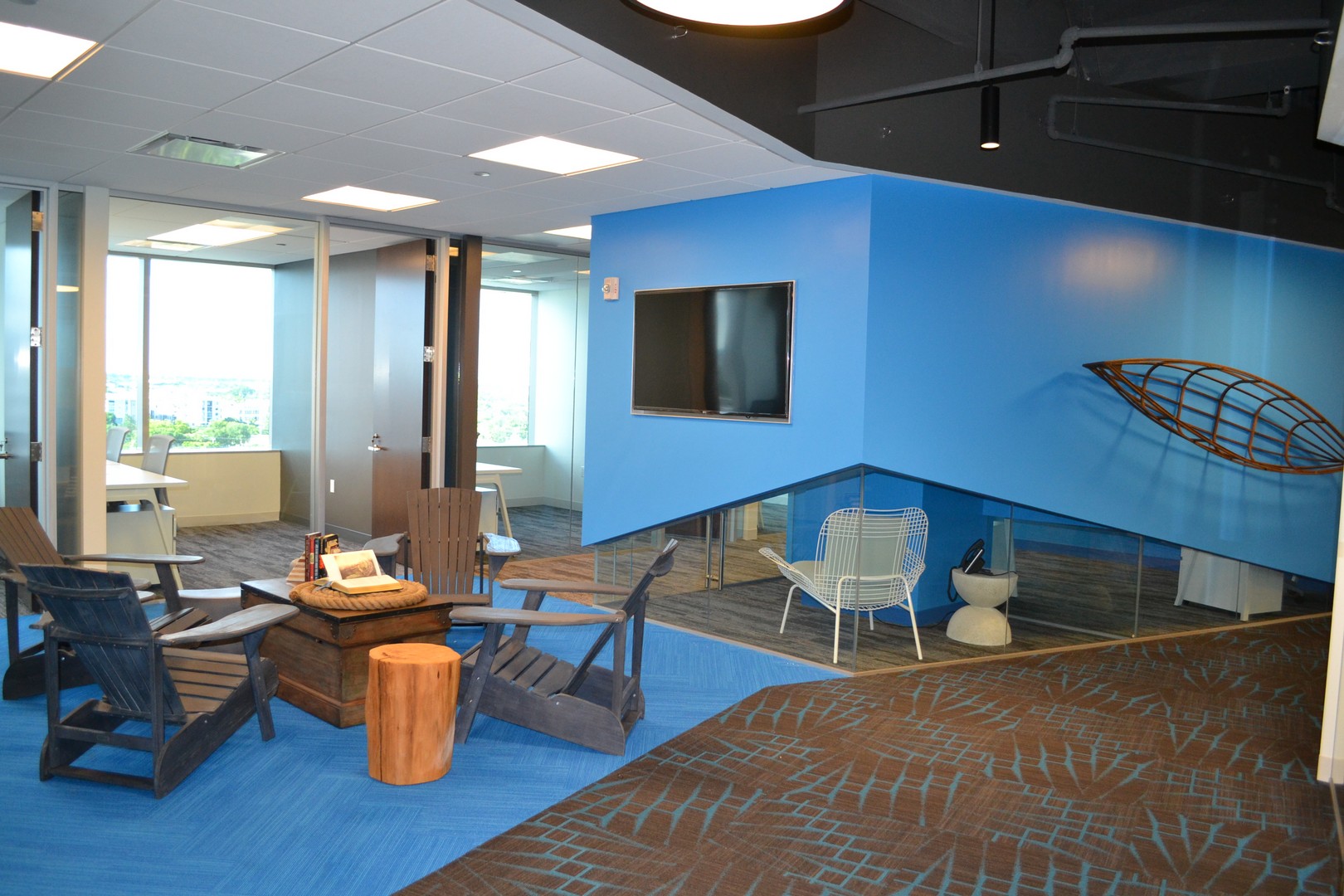 Slideshow: Pipeline Workspaces opens in Fort Lauderdale
Pipeline Workspaces has opened its fifth location, taking an entire floor at One Financial Plaza at 100 SE Third Ave., Fort Lauderdale.
Pipeline Workspaces, which was profiled in the June edition of SFBW, is membership based and offers an assortment of private offices, dedicated desks, flexible space, and virtual offices – as well as a café, large event space, lounge and technology-enhanced conference rooms.
Click the photo below to see a slideshow.
Among the companies at the Fort Lauderdale space are:
TECKpert, a digital agency specializing in responsive website design, app development, digital marketing, and cloud hosting
Green Mills Group, a real estate firm focusing on affordable housing and community development
Darfoor Law Firm, P.A. founded by attorney Kweku Darfoor specializing in civil litigation, medical malpractice and international business law
Eventus Trading Partners, a firm that uses a proprietary strategy to identify and capitalize on arbitrage opportunities and market inefficiencies
Centro, a technology and services company that enables advertisers and agencies to buy digital media more effectively
Swing Shift Hotels, a mobile app that allows guests to customize their hotel stays
"The opening of our Fort Lauderdale workspace is a natural next step in our growth strategy given the established and growing high-tech, legal and international business community in downtown Fort Lauderdale," Pipeline co-founder Todd Oretsky said in a press release. "Our goal is to create a business and social network that makes it possible for individuals in different stages of the business cycle to have access to each other's talents and resources to build meaningful connections that will help them prosper."
Designed by world-renowned architecture firm Gensler and built by high-end interior specialists, Amicon Construction, Pipeline Lauderdale has a nautical theme, using Fort Lauderdale's waterways as inspiration. Design elements include a boat and large cannon, colorful paddles decorating the phone booths, and stadium seating in the café and lounge area.
"Our membership will benefit from the opening of our location in Broward because it will offer them greater connectivity and access to multiple networks, including those at our Brickell, Coral Gables, Doral and Philadelphia shared workspaces," co-founder Philippe Houdard said. "This is an exciting time for our brand to wave its flag in Fort Lauderdale, as the city is experiencing steady economic growth and new developments are adding more hotels and residences, cementing its status as a major business and travel destination."