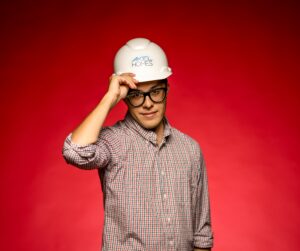 Alex Akel is the successful result of nature and nurture, a real estate developer with nearly a decade of experience under his belt who was molded by his developer father and seemingly every professor he encountered in graduate school at Harvard.
Born and raised in Delray Beach, Akel had a front-row seat to witness his father Ramsey's livelihood in action; the elder Akel has built more than 4,000 homes in Palm Beach County since 1986. The product? Master planned communities that require both vision and know-how. (Both Akels oversee construction and are licensed contractors.) This is how Ramsey brought Alex into the fold: "When I came of age, my father wanted to separate from his previous company where he was the owner with other partners, and we started the new company called Akel Homes. We've been jointly doing this as a father-and-son team where I've spearheaded all the day-to-day operations since, give or take, 2015. He's been my primarily influence because there's no better mentor than someone who's your father and someone who is extremely successful in this space."
To hear Alex tell it, Ramsey "just loves" the work: "Though his days in the heat, in the field, are over, he's involved in planning for future projects, land development, working with municipalities, and those aspects of the business. I still oversee that, but aside from pushing the vision of the company forward, I oversee all the other departments—purchasing, development, design, sales, marketing, customer service."
SCHOOL DAYS
Akel studied finance and international business at George Washington University, graduating summa cum laude. At the time, he was debating whether to join his dad on joint ventures directly or pursue some additional education; the moment was a fork in the road, but Akel's love of learning won out and he enrolled in Harvard for graduate school. The master's in real estate was part of the Graduate School of Design, and Akel remembers being the youngest student in the program, devouring courses not only in the design school, but at MIT, the Harvard Business School and the Harvard Kennedy School. His wide-ranging education set him up for nicely for his development career: "That speaks to beauty of this industry because it's so multidisciplinary," Akel says. "You really have to be a jack of all trades when it comes to law, design, planning, construction, marketing, sales and land development."
He concedes that he didn't fall in love with real estate until he began studying it intensely. "Even if you grow up in the business, you see it and get an orientation to it, but you don't get that appreciation for it until you start to peel back the onion and get into the nuances of what makes that industry tick and all the moving parts to it—and what makes a business or a project or a real estate company successful," he explains. "I gained that appreciation as I started to get into the books and speak to accomplished people during my time in the program."
Like a sponge, Akel absorbed influences and fondly recalls mentors: Frank Apeseche (a Harvard professor "with a willingness to listen—he was so patient with us"); Raymond Torto (an author and lecturer at Harvard and a retired global chief economist for CBRE); and Richard Piser (the Michael D. Spear Professor of real estate development at Harvard's Graduate School of Design since 1998). Akel recalls discussions so edifying and stimulating that even today, his voice is full of enthusiasm, even wonder, when he describes his grad school days at the feet of these giants of real estate education.
THE BAND LEADER
Akel recalls that at Harvard, his studies focused on the concept of placemaking. "For the most part, this idea is typically associated with public or community spaces," he says. "However, as a homebuilder, it is still quite relevant. Real estate development is process that requires a great understanding of the human experience and how we interact with one another. As a homebuilder, that means we don't just build homes. We create active neighborhoods. We accomplish this in four ways: by building in desirable locations in close proximity to jobs, schools, recreation and entertainment; by planning our communities to emphasize Florida living with large lakes and lush tropical landscaping; by imagining and constructing resort-style amenities that allow for rich experiences; and lastly, by designing floorplan layouts to accommodate a wide variety of lifestyles. Once the vision is executed, it's quite beautiful to see Americans of all backgrounds come together to form a cohesive neighborhood."
Akel remembers being trained in smart planning. "We looked at transit-oriented developments and how they work," he says. "We looked at road networks. Instead of envisioning a road with six lanes where you can land a 747, let's think about how people are actually commuting to work, or going to school, or going home, or going shopping." Encouraging slower transit uses is a part of the picture—such as walking paths and appropriate crossings. The academic lessons still apply.
Villamar at Toscana Isles, located in Lake Worth, represents the company's first project that was completely Akel's baby. The 50-acre community was planned for 208 single-family homes of one and two stories, with houses built to order (the project is still building out). Akel's timelines was swift: In November 2017, Akel Homes purchased the property, previously a forest, from Ramsey's former partner through a land swap. A year later, Akel had cleared the property, stood up the infrastructure, and built a sales office and five model homes. "When we started the project in 2017," Akel recalls, "my role was really everything." And he means everything, from overseeing plumbing, the HVAC contractor, the roofer, the electrician, the millwork, the flooring, and the enclosures, which he calls his specialty.
All told, Akel worked with 40 different trades, devising all the scopes of work. "I designed the engineering, I contracted the grader, the utility installers, the road work and I oversaw the land development. I also worked with the architect to design the product—homes from 1,800 to 3,000 under-air square feet with more than 6,000 options." He proudly notes that even the included features package is robust, beating Akel Homes' competitors at its price point. "My analogy is that it's like an orchestra that we have to bring together," he says, "and as the builder, we're the conductor."
For the first 18 months, sales were moderate—around four homes a month—but Akel refused to discount prices that would damage appraisal values. His integrity and prescience reaped rewards: Even before the pandemic-related housing frenzy, sales started to gain steam, and by the end of 2020 and the start of 2021, Axel Homes was selling 20 homes a month, "crazy volume," Akel says. The project sold out in early 2021.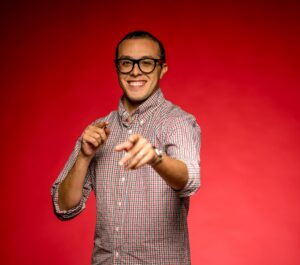 GROWTH SPURT
Four years ago feels like a different life. Then, Akel was launching both the business and the Villamar project simultaneously. He jokes that he suffered from decision fatigue. "For two years or so the decisions were nonstop. I feel good that I made the right decisions 99% of the time," he says. He regards the experience as the best crash-course of his life. Now, with more projects in the pipeline, Akel Homes is no longer composed of 2017's skeleton crew of four; the company has 15 people at work.
To the young developer, one of Akel Homes' key strengths relative to its peers is its ability to adapt to the latest trends in the industry. "I like to call it listening to our superpower," Akel says. "Once we notice a trend or a consistent request from our customers, we adapt quickly. I like to compare ourselves to a fast-racing boat. Most of our competitors are large private or publicly traded companies—such as Lennar, Toll Brothers and D.R. Horton—that I often compare to slow-turning cruise ships. That is and will always be one of our key advantages in building neighborhoods."
Another selling point is quality. Akel says that other builders cannot approach the type of finishes he offers. "That's one of the benefits of buying from a private builder," he says. He adds that Akel Homes is unique because so many private builders were wiped out during the housing crisis in 2008. His company is so customer-focused that the delays that the entire housing industry is experiencing—there are holdups in everything from bathtubs to breakers to shower enclosures—are especially frustrating. "Just to get cargo delivered off a freight ship, the cost has gone from $3,000 to $20,000," he says. "Ships are just sitting outside the port. It's very difficult when things are out of your control."
NORTH COUNTRY
Next up: Solana Bay at Avenir, which will be a gated community of modern, sophisticated single-family homes in Palm Beach Gardens. The site boasts 2,400 acres of dedicated adjacent nature preserve, and the development will deliver true resort-style living, along with 400,000 square feet of curated shops, dining and entertainment.
But when Akel envisions the future growth of his company, he thinks north of Palm Beach Country—to Port St. Lucie. "We own 2,400 acres in the western annexation area, which is in close proximity to Tradition, and it's approved for 7,700 homes and a few million square feet of commercial," the developer says. "We see Port St. Lucie as one of the strongest housing markets, not just in South Florida but in the entire United States. We have a severe shortage of developable land in Palm Beach and Broward counties, and Martin County is very strict in terms of new development. It's very difficult for a builder in Broward to say, I've found 50 acres, let me buy it and put 200 houses on it—that doesn't exist."
The promise of Port St. Lucie is somewhat ironic, given the fact that the city was devastated during the 2008 housing crisis. The family-friendly and retiree-friendly destination took longer than other places to recover, but now the future is bright. Akel touts its location between Miami and Orlando, plus its new roads, new shopping, new hospitals and easy access to I-95.
As Miami and its real estate market remain hot, Akel sees no problem with the fact that Port St. Lucie is located outside what is considered Miami metro area—a nearly two-hour drive away. Though the city falls within what the United States Census Bureau defines as the Miami-Port St. Lucie-Fort Lauderdale combined statistical area, it feels like a world apart. "As more people continue to work from home or are entering retirement," he says, "they probably want to be as far from Miami as possible. They want quiet, in an amenity-rich community. Port St. Lucie offers all that, and it's an affordable destination."
Homes are selling from $300,000 to $500,000 (with pools at the $400,000 level), and the same house in Palm Beach County, Akel says, is going to cost from $600,000 to $800,000. He says the area is a particular draw to transplants from the Northeast who can get so much value for their money and a slower pace of life. Bullish is too weak a word for Akel's sense of optimism: "We're one of the largest landowners in Port St. Lucie," he says. "It's going to revolutionize that region—7,700 homes is a big undertaking."
In this, as in all things, Akel has clearly done his homework.
Photos by Nick Garcia