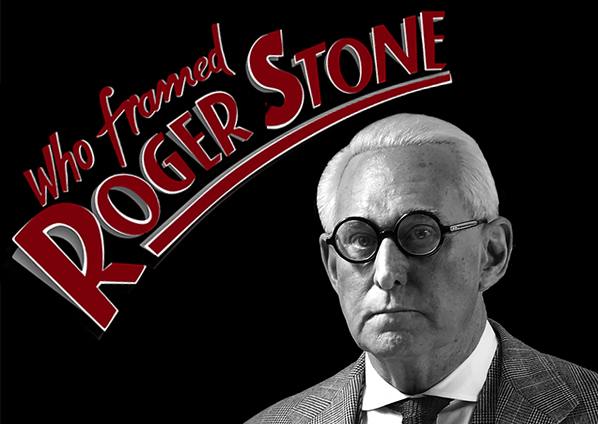 Political consultant Roger Stone sued over Wikileaks
President Trump and longtime political consultant Roger Stone, who lives in Fort Lauderdale, are being sued in connection to the Wikileaks saga that dogged Hillary Clinton during the presidential campaign.
The civil lawsuit in U.S. District Court in Washington, D.C., was filed by three plaintiffs, a former monk who won the Tennessee Powerball, a businessman who worked in the foreign service office under the Reagan administration and a former staffer with the Democratic National Committee.
The crux of the lawsuit is that information on private individuals, such as Social Security numbers, was released among the treasure trove of Wikileaks emails. The three plaintiffs say they represent the American public at large. The lawsuit alleges that Stone had a role in the private information becoming public.
Subscribers to Stonecoldtruth.com have received an email to help fund Stone's defense fund by going to whoframedrogerstone.com. It calls the lawsuit baseless and defamatory.
"Liberal Democrat members of Congress have continued to accuse him of being a traitor without any facts to substantiate their outrageous claims. To date, neither the House or Senate Intelligence Committees have agreed to allow Roger to testify in public to clear his name," the email says.
The lawsuit recites many events widely report in the media, such as Stone's back channel contacts with Wikileaks founder Julian Assange and Stone's Twitter conversations with hacker Guccifer 2.0, which federal intelligence agents say is an agent of Russian military intelligence.
Stone is the subject of a Netflix documentary "Get Me Roger Stone," which chronicles his colorful career starting in the Nixon administration. Stone is known for his witticisms, sharp style of dress and a take no prisoners approach to helping his candidates win.
Stone is the author of several books, including "The Making of the President 2016; How Donald Trump Orchestrated a Revolution." A calendar on the Stonezone.com website indicates Stone is having a book signing on Aug. 7 at an event with the North Palm Beach Tea Party.