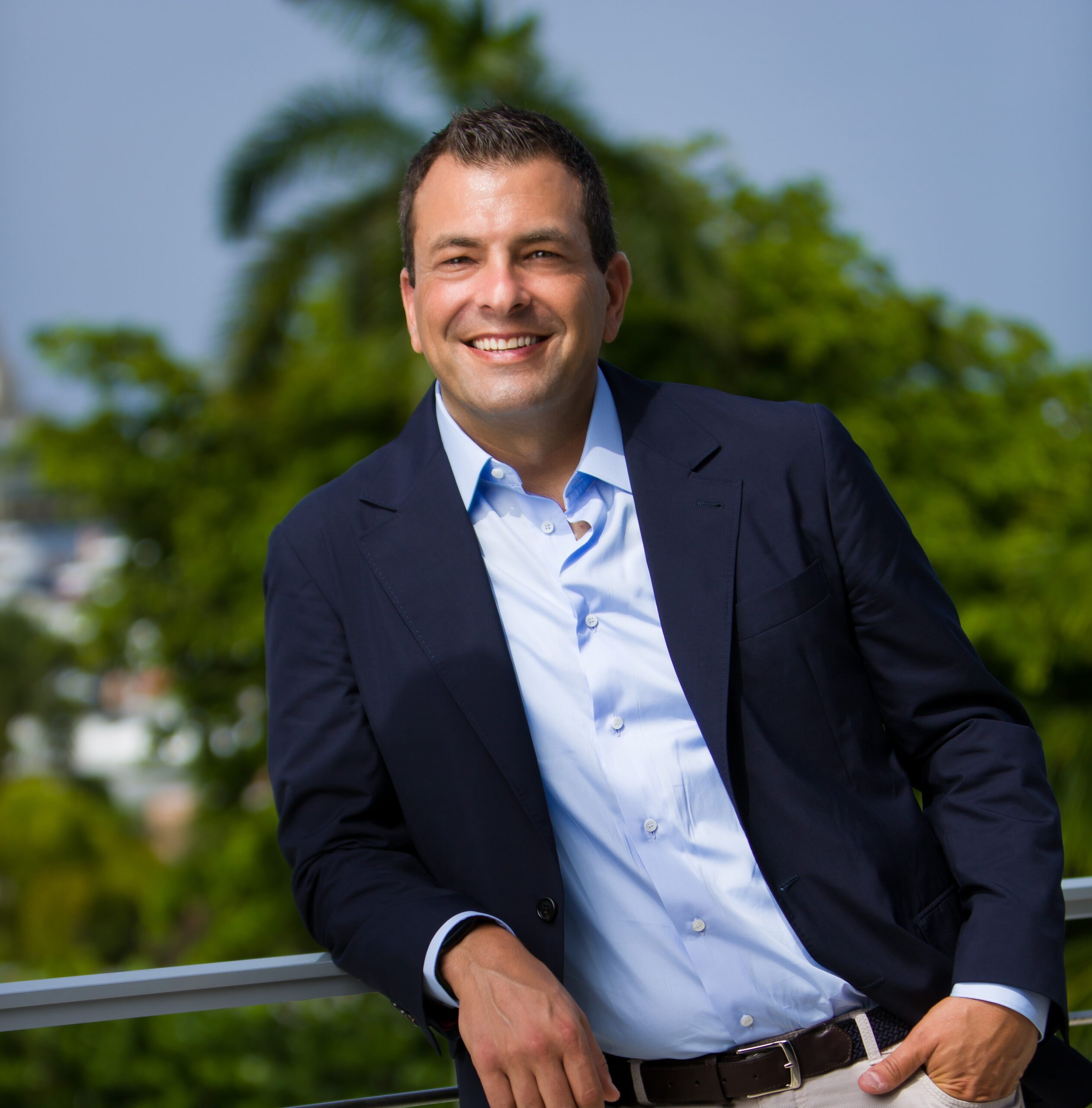 Scott Maslin, Principal of Woodglen Investments, Is Finding Real Estate Success in Overlooked Neighborhoods
"It was interesting to see how you could find a building that was not well managed, take it over in an economically responsible way, and fundamentally change the lives of the tenants."
The real estate bug bit Scott Maslin shortly after he embarked on his first career as an attorney in New York. His most successful clients, he noticed, tended to focus on the same sector of investing. "I realized very quickly that I was making a lot of money for investors in real estate," Maslin says.
The idea intrigued him so much that he plotted a new course for his professional life, earning an MBA from Columbia Business School and taking a job at A&E Real Estate. A small company when he joined, it's now one of NYC's largest landlords focusing on workforce housing, which led Maslin to his next big idea.
"It was interesting to see how you could find a building that was not well managed, take it over in an economically responsible way, and fundamentally change the lives of the tenants," Maslin says. "All of a sudden, they enjoy living there, they enjoy working in that environment, they become happier, and it has a positive impact on their lives."
After working at A&E for several years, Maslin set off on his own, founding Woodglen Investments in 2015 with a focus on regions ripe for growth. "I describe [Woodglen] as an opportunistic value-add platform, which means we invest in everything real estate related: mortgages, multifamily, self-storage, senior living, retail, hospitality, you name it," he says. "I've carved out a niche for finding community-significant investing."
Maslin landed on South Florida as his first target, anticipating that strong demand would increasingly push prices upward in an area hemmed in by the Atlantic on one side and the Everglades on the other.
"I went to Boynton Beach and saw that not a lot of people are investing on the U.S. [Highway] 1 corridor and felt that there's a lot of value between what's happening in Delray and West Palm Beach," Maslin says. "I quickly found out was that there was a really good social and community impact story there."
That story was Ocean Palm Plaza, a 3½ acre shopping center that was, at the time, dilapidated and almost completely vacant, with little interest from investors. "I didn't shy away from some of the deals that my peers would run away from," Maslin says. "The first deal I did in South Florida was Ocean Palm Plaza."
Working with local political, community and business leaders, Woodglen revitalized the property through enhancements to the plaza, interior and exterior refurbishments, landscaping, and other improvements, increasing occupancy from under 5% to 95%. As a validation of Maslin's approach, Woodglen sold Ocean Palm Plaza for $7.2 million ($200 per square foot) in December 2021.
"The way that I did that was, obviously, buying it correctly and being able to foresee the issues that were going to pop up, but also working with the communities to understand what they wanted," Maslin says. "It cost more to build it in the way that the community wanted than otherwise, but the end result was worth it."
The success of that deal spurred Maslin toward more investments that are "socially impactful in a positive business sense," as he puts it, with several South Florida projects in the works. "Some of the socially impactful things we're doing include developing another property that's in for approvals now in West Palm Beach in the Good Samaritan Hospital/U.S. 1 corridor," Maslin says. "That area of the city hasn't seen impactful development in decades."
Another big area for growth in south Florida real estate: self-storage.
"Self-storage has historically done well in downturns and has a very high growth rate, so we're looking at pockets of Palm Beach County where growth has not kept up," he explains. "We're making bets on corridors that are underdeveloped and actively purchasing small multifamily buildings that have potential for redevelopment."
According to Maslin, one of the biggest keys to Woodglen's success is its lean workforce. "We've kept our business nimble to take advantage of a wide array of opportunities that not many investment companies of our size are able to do," Maslin says. "When we find an opportunity, we find the best-in-class consultants to supplement our staff."
While South Florida is currently its primary focus, the company also has investments in New York, northern California, and Jackson, Wyoming. According to Maslin, Woodglen has enjoyed an internal rate of return of between 30% and 40% over its lifespan, with current assets under management of between $150 million and $200 million.
Yet it's the positive changes his firm's investments have made in communities that make him proudest. "Finding opportunities that are socially impactful and economically sustainable makes me feel really passionate about the business," Maslin says. "And it makes me feel good when I explain to my children what I do for a living."