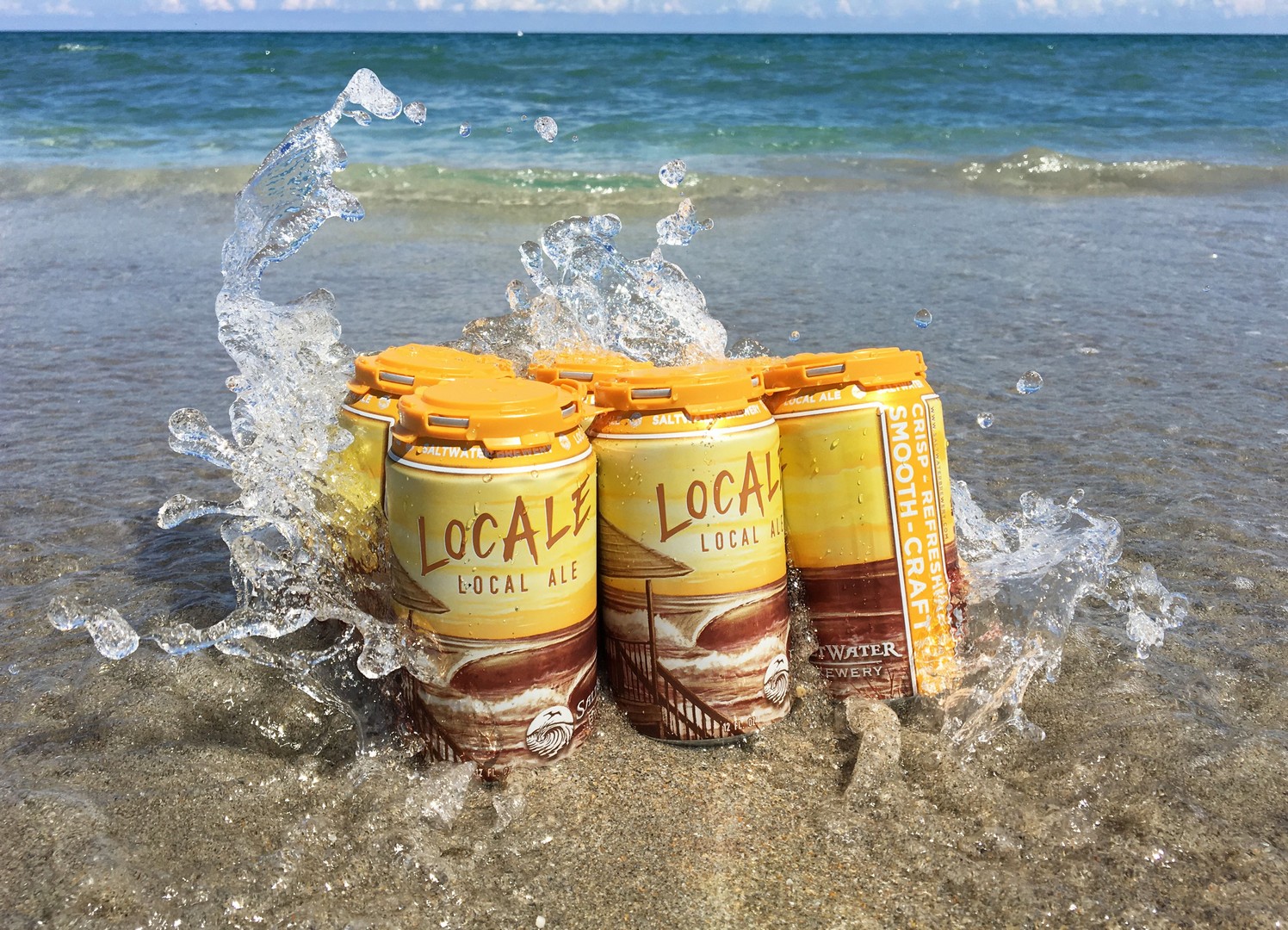 Eco-friendly Saltwater Brewery launches LocAle, hires new brewmaster
Saltwater Brewery of Delray Beach has unveiled its third canned beer, LocAle, and hired Justin Rick, previously senior brewer at Brooklyn Brewery, as its head of brewing.
Saltwater Brewery's new golden ale is being positioned as the ideal all-day drinking beer. Cans are available in the brewery's tasting room (1701 W. Atlantic Ave., Delray Beach) and are now available throughout Saltwater's Florida-only distribution territory. Brown Distribution is handling the beer in South Florida.
The brewery's canned beer offerings also include Screamin' Reels IPA and Sea Cow Milk Stout.
Rick graduated from the Master Brewers Program at UC Davis in 2008, and over the past eight years has held top brewing positions at Stone Brewing, Leinenkugel and Brooklyn Brewery. Brooklyn Brewery has emerged as one of the top brands in the craft beer industry with names including Brooklyn Lager, American Ale, Brooklyn Pilsener and Brooklyn Brown Ale.
Saltwater Brewery gained social media attention via the success of the edible can ring viral video. The video talks about how traditional plastic six-pack rings harm hundreds of thousands of creatures each year by strangulation or ingestion. The company's bio-degradable rings are made out of a barley byproduct from the brewing process and can actually be eaten. The company's target market includes surfers and those who like to fish.
Founded in December 2013 by a team of local Floridians, Saltwater Brewery is billed as Delray Beach's first local production microbrewery, with tasting room and beer garden. Using only pure and natural ingredients, each style of handcrafted beer and corresponding name is inspired by the ocean to reflect the lifestyle and passion of the founders, the company says.
Saltwater supports a number of ocean-oriented charities, including CCA, Surfrider, Ocean Foundation and MOTE.