The recent grand opening celebration of "ALTAR by Gustavo Cadile" at Aventura Mall marked the first bridal salon and U.S. flagship store for Argentinian designer Gustavo Cadile. The celebration featured a runway show highlighting Cadile's "Orchid Collection" of 50 pieces of ethereal bridal couture and extravagant red-carpet gowns, attended by Miami's VIPs.
Prominent figures attended the fashion presentation, including Don Soffer and Michele King Soffer, the iconic Miami Developer and Aventura Mall Owner; Jackie Soffer, the Chairman and Chief Executive Officer of Turnberry; Aventura Mayor Howard S. Weinberg; Charlene Parsons, the Fashion Director at Miami International University of Art & Design; Celebrity Stylist Elysze Held; Buenos Aires Socialite Marynés Breña; and Miami society swans Angela Birdman, Mariann Marinberg, and Regina Tseikin. A champagne reception at Ladurée was held before the show to entertain the guests.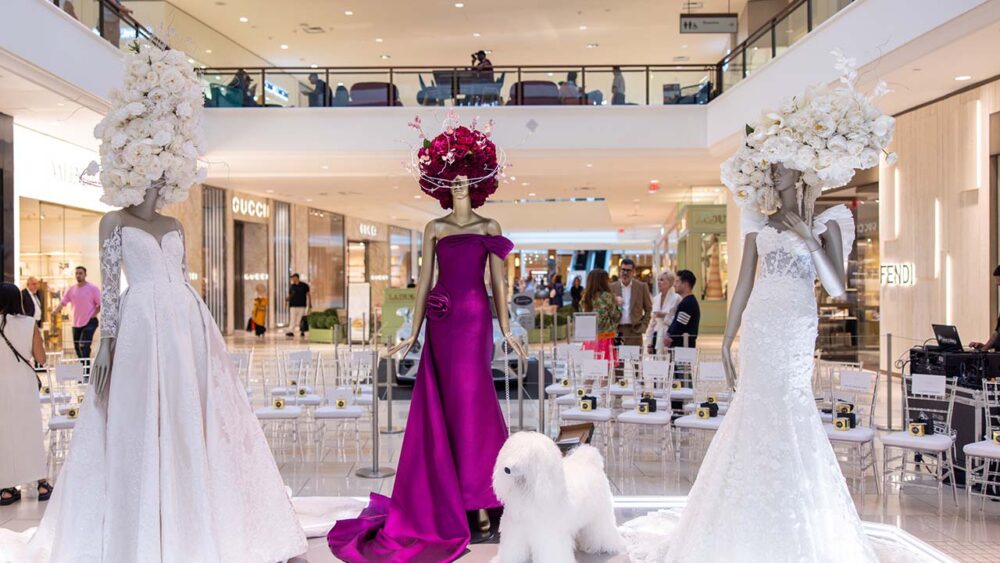 During the fashion presentation, the runway was walked by Débora Bello, an Argentinian Model and TV Personality, who wore Cadile's corsetted see-through bridal gown adorned with embroidered floral motifs and off-the-shoulder sleeves attached. The performance by electric violinist Tamara Sieviieva added to the experience. The fashion presentation was styled and produced by Pitu Di Marco. Additionally, the guests were provided with swag bags courtesy of Läderach and Stephanie von Lapcevic.
Following the fashion presentation, the guests were escorted to the upper level of the "ALTAR by Gustavo Cadile" boutique for a ribbon-cutting ceremony. After the ceremony, attendees indulged in champagne and coconut-passion fruit wedding cake by Charles L. Lelièvre.
Photo Credit: World Red Eye