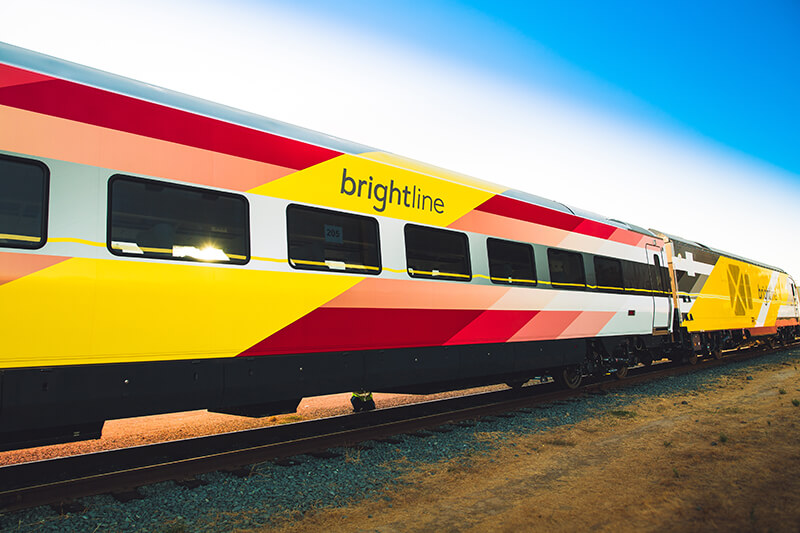 Brightline launch is imminent
Yes, those do look like passengers on some of the Brightline test trains running through South Florida.
The company invited friends and family aboard the trains to help test customer service on Saturday night, WPTV reports.
Brightline has said the service will launch this week between Fort Lauderdale and West Palm Beach, but there hasn't been a specific day announced. Ticket and parking prices haven't been announced either, but the railway says it will be competitive with the cost of driving and parking your car.
Jim Kovalsky, president of the Florida East Coast Railway Society, said the 29-minute ride on Saturday was stunning, smooth and really fast.
Another sign of the Brightline launch will be when it's app is revealed. One question is what will the app be called.
There is a Brightline app on the Apple store, but it's not for the train service. It's a game where you have to solve elegant puzzle games set in a world of brightlines. I checked to see if there was something for All Aboard Florida, the earlier Brightline name, but didn't see anything. The website for the train service is gobrightline.com, but there wasn't a rail service app under that name yet. Stay tuned.