Perhaps more than any industry in South Florida, cruise lines will face a major challenge getting back on course after the end of the pandemic.
There are the intermingling challenges of winning back public trust and dealing with a drastic reduction in revenue.
Recovery of the cruise lines is important to the South Florida economy since the headquarters of No. 1 Carnival Corp. & plc, No. 2 Royal Caribbean Cruises Ltd. and No. 3 Norwegian Cruise Line Holdings are based in Miami. The economic impact of the companies in the region starts also includes two of the world's three busiest cruise ports, PortMiami and Port Everglades, and ripples into airlines, hotels, restaurants, shops and the myriad of suppliers.
Diamond Princess quarantined
The bad news about COVID-19 dribbled out over more than two months, creating a wave of negative headlines about cruise lines.
On Feb. 1 a passenger on Carnival Corp.'s Diamond Princess tested positive for COVID-19. On Feb. 4, passengers learned that 10 had tested positive. By Feb. 28 with the ship quarantined in Yokahama, the Japanese health ministry said 700 had tested positive.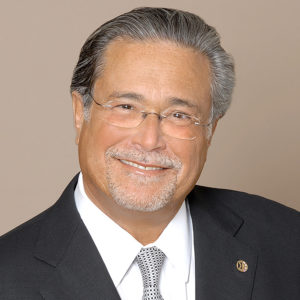 Unfortunately, health authorities and political leaders globally were slow to react about the spread of COVID19, which first popped up in the Chinese province of Wuhan in December.
Holland America's Zaandam set sail from Buenos Aires on March 7, but it was another four days before the WHO declared COVID-19 a pandemic.
On April 2, nearly a month after the cruise started, the Zaandam and sister ship Rotterdam arrived at Port Everglades with 1,250 passengers, with 107 reporting an influenza-like illness during the cruise, a press release from the port said. The Zaandam had earlier transferred 808 healthier passengers to the Rotterdam.
The Zaandam had four dead passengers, two of who had been tested positive for COVID-19. However, 95 percent of the passengers on the Zaandam and 98.8 percent of the passengers on the Rotterdam were expected to be fit for travel.
In its April 2 quarterly report to the SEC, Carnival said numerous passengers and crew on other ships, including the Grand Princess, Costa Luminosa, Ruby Princess, Costa Magica and Costa Favolosa, were diagnosed with COVID-19.
Carival said there were approximately 6,000 passengers onboard ships still at sea and they were expected to disembark by the end of April.
As of April 5, the Carnival cruise line had canceled all sailings through May 11 and Holland America had canceled cruises through May 14.
Raising cash
With revenue curtailed, on April 1, Carnival announced a multibillion-dollar plan to stay financially liquid.
On April 6, that started coming to fruition. The company announced that it had closed on a 71.87 million share offering at $8 a share. Reuters reported that a Saudi sovereign wealth fund had bought 43.5 million shares of Carnival, which sent its stock price higher.
The company also closed a $1.95 billion sale of 5.75 percent convertible senior notes due in 2023. It  expected to close April 8 on $4 billion worth of 11.5 percent senior secured notes due in 2023.
The company said it appeared to have enough liquidity to get through the next 12 months, however, "We cannot assure you that our assumptions used to estimate our liquidity requirements will be correct because we have never previously experienced a complete cessation of our cruising operations, and as a consequence, our ability to be predictive is uncertain."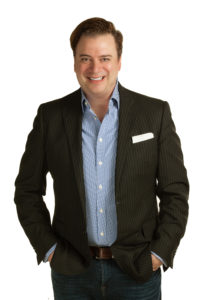 The company estimated its monthly expenditures at $1 billion a month.
The other cruise companies also raised money.
Royal Caribbean reached a $2.2 billion loan agreement and drew down a $3.48 billion revolving credit line. Norwegian Cruise Lines Holdings said in an an SEC filing that it had borrowed $1.55 billion.
Attracting and retaining passengers
One bright sign is in the first two weeks of March, 45 percent of Carnival Corp. guests accepted future cruise credits rather than seeking cash refunds, the SEC report said.
Trying to get new bookings and keep from issuing refunds are important to Carnival's financial positions. As of Feb. 28, Carnival had $4.7 billion in customer deposits.
For guest who had booked voyages and canceled on or after March 6, the Carnival cruise line was offering a 100 percent future credit plus a $600 on board credit per stateroom on six day+ cruises and a $300 stateroom credit on five day or less cruises. Cruisers had to book by Dec. 31 and have to sail by Dec. 31, 2022.
The Carnival line was also trying to make new cruise sales.
On April 5, a clock was ticking down with 10 hours left for a "pack and go sale." Five-day western Caribbean cruises from Miami were priced as low as $109 per person, excluding taxes, fees and port expenses. The first sailing date was June 9 and started at $139.
An early saver sale offered up to 30 percent off, up to $100 onboard credit per person, free room upgrades and sailings starting in June.
Royal Caribbean's Celebrity line was offering a 125 percent future cruise credit through Dec. 31 for sailings that were impacted by the virus. It also rolled out a Cruise with Confidence program that allows cancellations up to 48 hours on sailings departing up to September 1. Any reason is permitted. Those who do so get a 100 percent cruise credit that is good until December 31.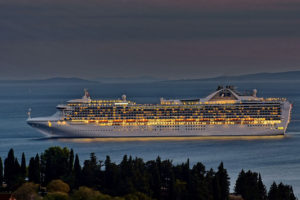 Sanitation, health management
Of course, passengers will expect high degrees of sanitation on future cruises.
Celebrity's website said terminals and ship access points will be thoroughly sanitized before and after sailings. High traffic areas onboard, including restrooms and public areas, will undergo extensive cleaning each evening, over and above the normal procedures. Daily announcements will be made to remind guests to wash their hands often, use recommended coughing etiquette and immediately report any illness symptoms.
More medical staff will be added and will provide complimentary medical consultations during every sailing, Celebrity said.
Perhaps, most importantly is Celebrity's move to prevent passengers from bringing illness aboard ships. "Further, there will be temperature checks administered to all guests prior to boarding," Celebrity says.
Technology could ultimately play a key role in restoring passenger confidence.
Amid the pandemic, OZ, a digital technology company in Fort Lauderdale, announced a system called Salus to help cruise lines and health authorities.
OZ expects cruise lines will use digital thermometers and infrared cameras to analyze guest and crew temperatures and stop anyone with a temperature above 100.4 degrees from boarding. Salus can collect and integrate the temperature data with the ship's passenger manifest system, IoT sensors, ship containment facilities, and diagnostics all via a mobile crew application.
OZ expects this to provide a full picture of guest and crew health throughout the cruise journey. If symptoms of COVID-19 are detected onboard via digital thermometers readings and infrared cameras, Salus will analyze prior person interactions, co-ordinate patient quarantine, testing, treatment and capture patient hour-by-hour containment, diagnostic and treatment details, the company says.
The Salus app will then provide full patient case details to health authorities when ships return to port.
OZ says it already works with cruise companies and is discussion with them to adopt and implement Salus.
"The thought of being quarantined is right now one of the biggest obstacles the cruise industry needs to overcome," said Stewart Chiron, a Miami travel company operator known as "CruiseGuy."  "Hopefully, from recent experiences, the CDC and the cruise lines have learned and can engage best practices to avoid unnecessary quarantines, disruptions and delays once sailings resume."
Chiron is confident passengers will return, saying, "I know people are very excited to go on vacation. Cruises will be more meaningful and beneficial considering what we're all going through right now. I'm sure the first passengers will feel quite triumphant and jubilant." ♦