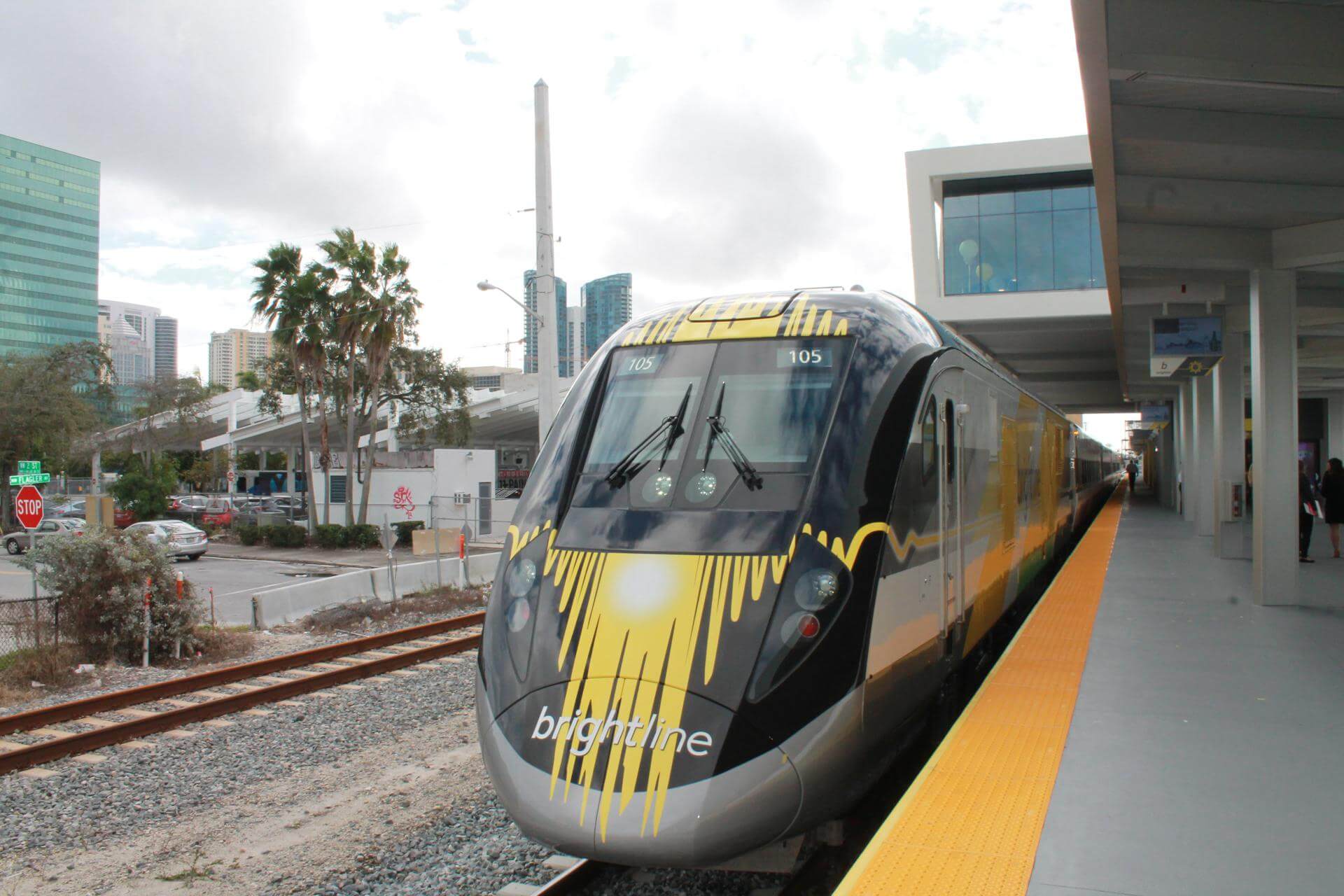 Free beer and the express train to World Cup fun
Brightline has come up with a fun approach for fans who want to have a collective experience for the World Cup finale between France and Croatia on Sunday.
The high-speed passenger service is helping fans in Broward and Palm Beach counties get an easy trip to the FIFA World Cup Wynwood Series at Wynwood Marketplace, where it will be shown on big screens. The soccer express will depart West Palm Beach at 9 a.m. and Fort Lauderdale at 9:42 a.m. The game starts at 11 a.m.
Brightline's stations will have festive decorations to reflect the countries of the finalists. While on board, riders will get the chance to jam to live music, get their face painted, and quench their thirst with specialty themed cocktails and different samplings, Brightline's press release says. Themed brand ambassadors and giveaways also will be taking place. Click here if you want to get Brightline tickets.
To get from the Miami station to Wynwood or from you house to the Fort Lauderdale or West Palm Beach station, Brightline is promoting Lyft, it's official rideshare partner. There will be designated pick-up and drop-off locations at each station for guests' ease and convenience. (Yes, let's keep alcohol-infused happy soccer fans off of I-95.)
Wynwood Marketplace, 2250 NW Second Ave., Miami, happens weekly on Thursdays, Fridays, Saturdays and Sundays when hundreds of vendors gather together to offer art, food, fashion and music. The soccer match will mean an early start to the usual Sunday schedule of noon until 10 p.m.
"Next to the stadium in Russia itself, I cannot think of a more exciting place to watch the World Cup than Miami and specifically Wynwood, which has completely embraced this year's tournament," shared Johanna Rojas, vice president of marketing for Brightline. "We are thrilled to collaborate on this partnership and offer Palm Beach and Broward residents an effortless way to experience Sunday's final with the international energy of Miami."
So, about that free beer: Use this link on Eventbrite to register for free admission for the Sunday event and get a free Bud Light at Wynwood Marketplace.