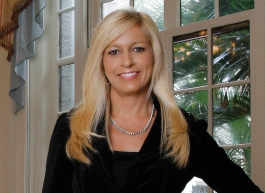 Halo Technologies plans 50 new jobs in West Palm Beach
Halo Technologies, a 3D printing and 3D scanning provider, is having a grand opening celebration Friday evening in downtown West Palm Beach with plans to hire 50 employees by 2018.
The company at 226 Datura also plans to make a capital investment of $300,000 with a warehouse expansion in early 2017.
Halo's 3D scanning analyzes a real-world object or environment to collect data that can be used to construct 3D digital models. The digitals files can then take physical form through a 3D printing process.
"Halo is the perfect example of the many start-up tech companies taking root in Palm Beach County. Young and talented engineers at innovative companies like Halo are attracted to walkable, vibrant cities like West Palm Beach," said Kelly Smallridge, president of the Palm Beach Business Development Board.
The BDB assisted Halo in obtaining working capital through a referral to the Center for Enterprise Opportunity, introductions to local economic development partners including CareerSource Palm Beach County, the city of West Palm Beach, and the Small Business Development Center.
The grand opening will be from 3 p.m. until 8 p.m. with Mayor Jeri Muoio cutting the ribbon at 5:30 p.m.
"The Halo team is excited to continue our growth right here in Downtown West Palm Beach. By bringing innovative and interactive technology and engineering solutions to the community, we hope to have both a social and economic impact in the region that will propel South Florida into being a leader nationwide in a variety of industries, including manufacturing and technology," Halo President John Calloway said.