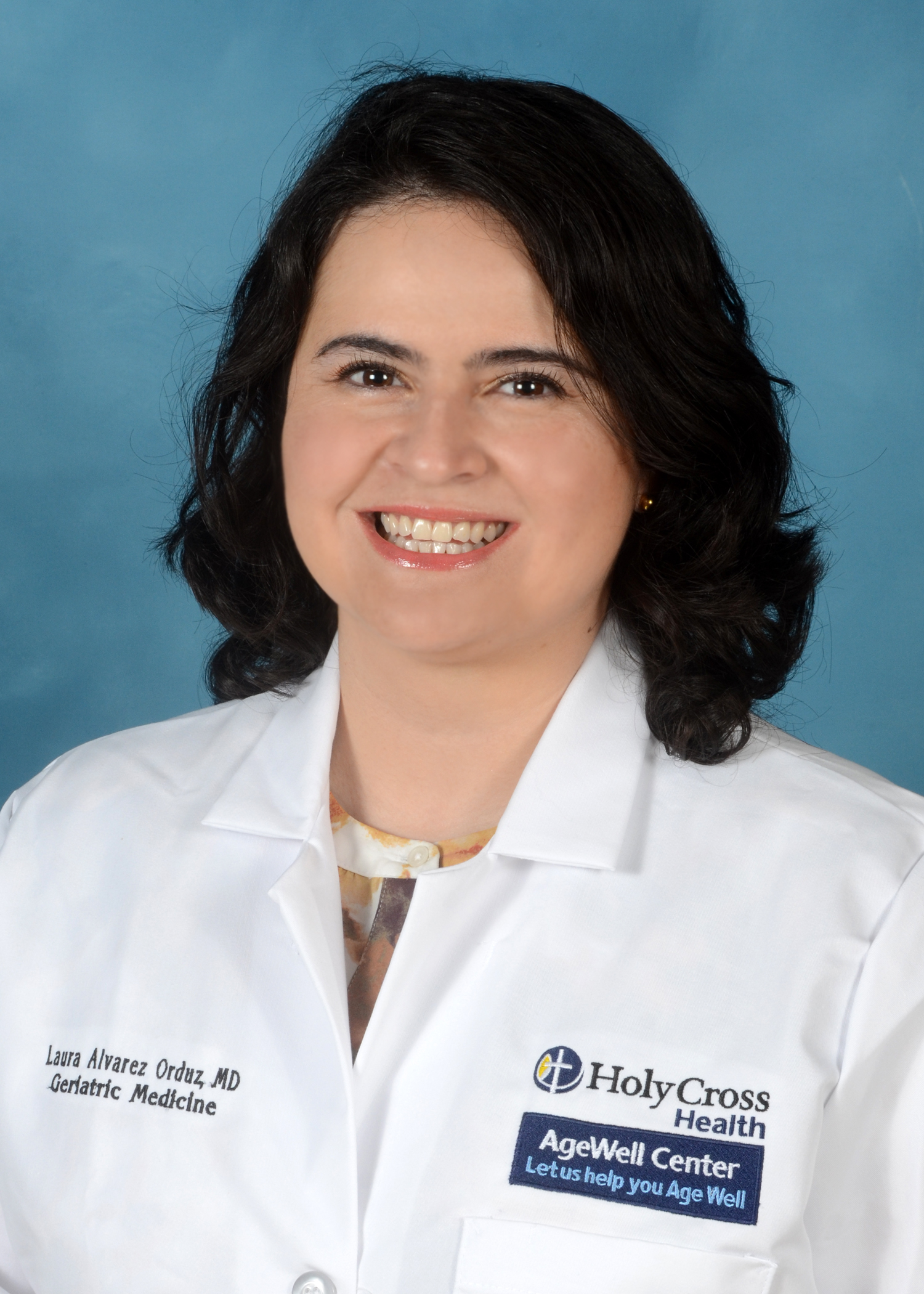 Holy Cross Health Adds Geriatrician at New AgeWell Center
Laura Alvarez Orduz, M.D., will join the Fort Lauderdale-based medical group
Geriatrician Laura Alvarez Orduz, M.D., recently joined the staff of the new AgeWell Center at Holy Cross HealthPlex in Fort Lauderdale. The healthcare facility is a comprehensive, collaborative center focused on improving the well-being of the aging population in South Florida to help them live their healthiest and most active lives through enhanced social interaction.
The HealthPlex is a Holy Cross Medical Group member; a multi-specialty physician-employed group of more than 160 physicians providing services throughout Broward and Palm Beach counties.
Dr. Alvarez Orduz attended medical school at the Universidad Nacional de Colombia in Bogota, Colombia, before training in epidemiology at the Universidad de Los Llanos in Villavicencio, Colombia. She participated in clinical rotations at the University of Miami. She completed her residency in internal medicine at St. Mary Medical Center Long Beach in Long Beach, California, which is affiliated with UCLA and attended a geriatric medicine fellowship at Yale University. Previously, she spent five years as a general and primary care physician in Columbia. Fluent in English and Spanish, Dr. Alvarez Orduz is a member of the American Geriatric Society and American Medical Association. She is board certified in internal medicine and certified in advanced cardiac life support and essential life support. She holds a medical license in Florida, Connecticut and Colombia.
Fort Lauderdale-based Holy Cross Hospital is a member of Trinity Health, offering full-service healthcare services. The nonprofit company has been named one of the top 10 hospitals in the Miami metro area and among the top 30 in the state in U.S. News and World Report's 2021-2022 Best Hospital rankings. Its 557-bed hospital in Fort Lauderdale offers progressive inpatient, outpatient and community outreach services and clinical research trials.
For more information, visit Holy-Cross.com.