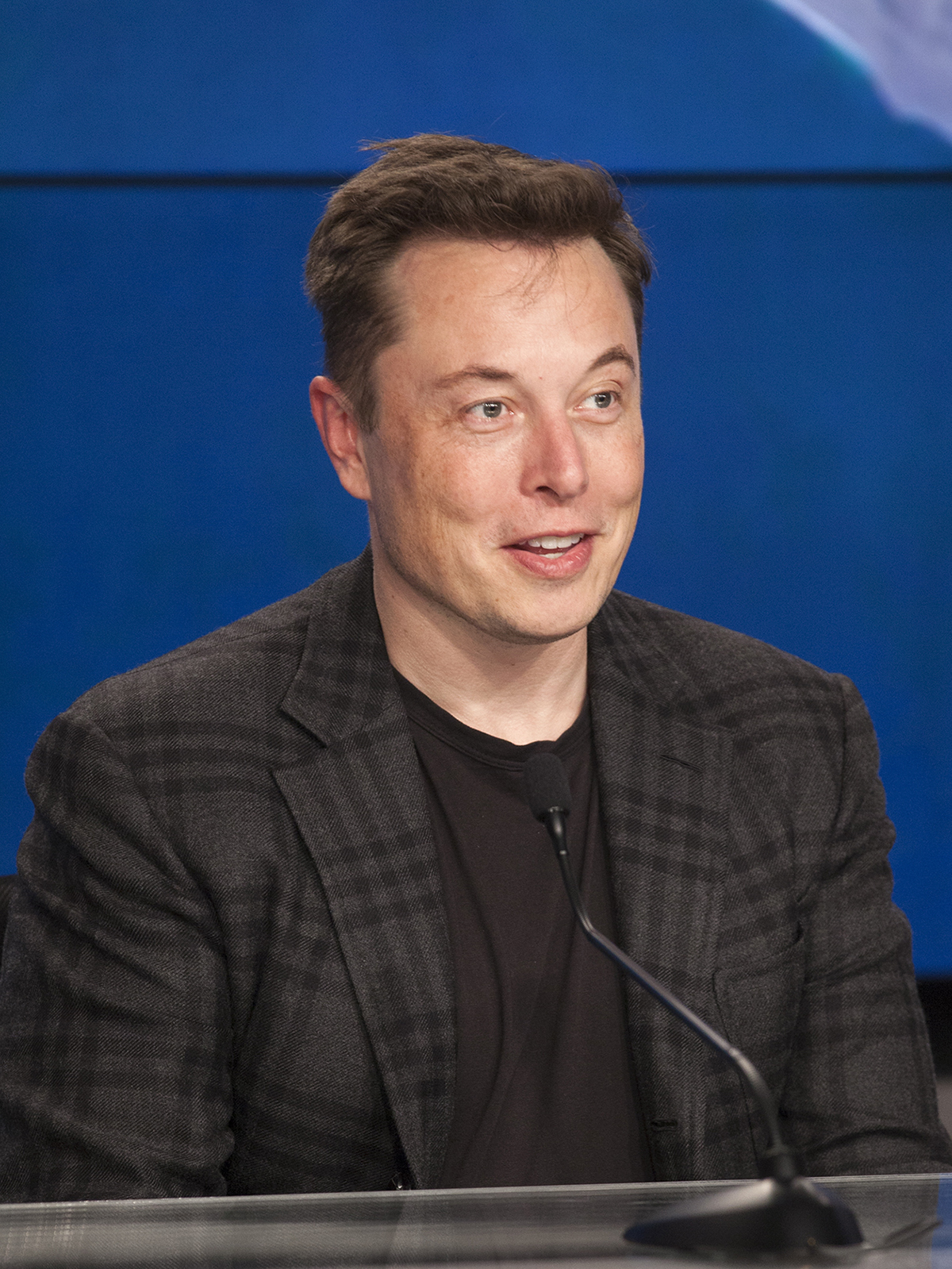 Is it Death by Social Media?
By William F. Mueller
On Feb. 25, the Securities and Exchange Commission sought a court order for Elon Musk to show cause why he shouldn't be held in contempt for violating a previous agreement with the SEC. Part of that agreement required Musk to comply with preapproval procedures on tweets. This was before Musk tweeted company information.
Musk then apparently blew it with an inaccurate tweet about Tesla's production volume in 2019. Business owners should wonder how social media affects their companies when an employee is posting things that could adversely impact their businesses. Do employees enjoy freedom of speech protection by social media posts?
In the case of Musk, the question might be, "What are a CEO's words worth?" In his case, they are getting costlier almost by the day. On Aug. 7, he tweeted, "Am considering taking Tesla private at $420. Funding secured." That tweet cost Musk and Tesla $40 million.
Musk was required to seek preapproval for any written communications, including social media posts that contained material information affecting Tesla's shareholders. Come Feb. 19, Musk tweeted "Tesla made 0 cars in 2011, but will make around 500k in 2019." Approximately 24 million people saw that tweet. Musk later corrected his tweet stating he "[m]eant to say annualized production rate at end of 2019 probably around 500k, ie 10k cars/week."
These consequences are not merely lunch money for Musk and Tesla. In just two years, approximately 50 senior executives left Tesla. Is it possible to measure the impact of the exodus of key decision-makers from the organization? Yes. Ask the numerous investors who have been stunned into selling their shares.
On Feb. 25, the SEC filed its most recent motion. At this point, it seems clear that Tesla's board of directors is facing significant challenges with operational and financial matters, and with directing a brilliant innovator who struggles to understand the adverse effects of social media posts.
What companies are seeing at Tesla also is being experienced at the local level. Employees are engaging in vitriolic exchanges or making overtly political statements on social media that company owners don't approve of. Do employee social media posts affect the businesses they work for? Do the employees have Constitutional protection to express those thoughts?
The First Amendment protects citizens from the government, not private parties. Private employers are not restricted the same ways as federal and state government employers. That is not to say private employers can quash any speech from their employees. They can't. Federal legislation—specifically, the National Labor Relations Act—protects employee conversations about the conditions of their employment: benefits, their work environments, salary.
An estimated 75 percent of workers access social media from their work computers. It makes sense for employers to dig into the law and find out specifically what can and cannot be disciplined. We live in a time where business decisions can be made based on political affiliation, not quality of products and services.
For Musk, what's so hard about playing nice with the government? Perhaps you want the SEC to do something overreaching so you can blame them. It's not death by social media, but a rescue through baiting the SEC, then shifting blame to the government for interfering. Would employees bait management into some sort of overreaching reaction to inappropriate social media posts?
Everyone, from CEOs to employees, should think about what they are posting on social media and how those posts affect their place of employment. Think "strategy first." A business needs to outline what they are trying to accomplish, understand the legal constraints, put a policy in place, and educate their teams. This way, you can simply focus on building a great product and not have to deal with litigation with the world watching.
Most businesses, even those that are well run, take a reactive stance. The fact is, no one wants to deal with this issue because freedom of speech, as understood in the popular American psyche, is fundamental to our national DNA. Remember, tweets can land you in court.
William F. Mueller is an attorney in the Fort Lauderdale office of Kelley Kronenberg, a diverse business law firm, where he leads the management consulting practice. He can be reached at 954.370.9970 or wmueller@kklaw.com.
Tips on Buy-Sell Agreements
Duane Morris partner Driscoll Ugarte recently spoke about business succession planning during a panel at the FAU Tech Runway, presented by U.S. Trust for a series called the "Owner's Journey." Here was one of the key legal questions:
Any advice around buy-sell agreements? Any special guidance for companies with multinational owners where one or more owners may not be subject to U.S. law?
The end goal of selling your business is getting money in your pocket. Anything that can keep that from happening should be your biggest concern.
Owners need to have a full understanding regarding the purchase price and how it will be paid—cash, stock, earnout. In my opinion, one of the biggest pitfalls in a buy-sell agreement is the earnout. (Thatís a deal structuring where the sellers must ìearnî part of the purchase price based on the performance of the business after the acquisition.) I advise my clients to avoid earnouts unless they will be in control of whether or not the milestones will be achieved or are almost certain that the milestones will be achieved even without their control. It is the single easiest way that owners lose out on sales proceeds.
The other concerns are the representations and warranties and the indemnification provisions. A skilled lawyer can draft representations and warranties in a way that it will make it much more likely you breach the representation and therefore become liable to the buyer. It is very important that when negotiating the indemnification provisions, you be informed regarding deductibles and caps on the percentage of the purchase price subject to the indemnification provisions. This tends to differ based upon deal size and industry, so it is important to have advisers that are qualified.
With respect to companies with foreign owners, there are a few things to consider:
• First, the foreign owners need to consult a tax professional (attorney or accountant) to attempt to minimize the taxes payable upon sale. This is really true for any owner, but some taxes paid by foreigners can really chip away at the sales proceeds.
• If the owners are jointly liable for breaches of representations and warranties, a U.S. owner might want to consider how difficult it may be to recover from a foreign owner if they ever need to do so.
• Where there is a mix of foreign and local owners and the agreement includes an earnout or other post-closing obligations of owners, it is usually the case that the local owners carry more of the burden with respect to the earnout or other obligations than do the foreign owners. Local owners need to be cognizant of that.
SFLG Briefing
Compiled by Kevin Gale
Cities, counties can't set minimum wage
A growing number of jurisdictions have overturned local minimum wage ordinances, and the state of Florida has now waded into the minimum-wage waters.
Jennifer T. Cohen of Cozen O'Connor, an employment litigation, labor and employment law attorney, analyzes whatís happened and the resolution:
Florida has a long-standing state statute that expressly prohibits municipalities from enacting local wage ordinances. In June 2016, Miami Beach enacted a local ordinance establishing a minimum hourly wage significantly exceeding the current Florida minimum wage. The Florida Retail Federation, Florida Restaurant & Lodging Association, and Florida Chamber of Commerce promptly filed a lawsuit on the grounds that the Miami Beach ordinance was preempted by state statute.
Judges in both the Miami-Dade Circuit Court and Florida's Third District Court of Appeals agreed, and that struck down Miami Beach's local wage ordinance. The Florida Supreme Court initially agreed in August 2018 to exercise jurisdiction and hear the cityís appeal. However, last month, three of the justices who had voted in favor of hearing the case retired.
On Feb. 5, the Florida Supreme Court issued an order that stated simply: ìUpon further consideration, we exercise our discretion and discharge jurisdiction. Accordingly, we hereby dismiss this review proceeding.î As a result, the Florida appellate courtís decision invalidating Miami Beachís local wage ordinance stands.
The Florida Supreme Courtís decision does not bar other Florida municipalities from establishing their own respective minimum wages. However, the ruling certainly establishes that any such ordinances very likely would be struck down on similar grounds to those affecting Miami Beach.
Venezuela situations complicates compliance
As international pressure on Venezuela grows, U.S. banks face changes in the compliance landscape. A webinar hosted by the Florida International Bankers Association said banks have to consider both guidance and regulations from the U.S. Treasury Department's Financial Crimes Enforcement Network as well as other U.S. sanctions, bnamericas.com reported. For example, President Donald Trump has imposed sanctions on state-controlled oil company PDVSA and other individuals and businesses connected to it.
Chief diversity officer appointed
Greenspoon Marder partner Myrna Maysonet has been appointed the firmís chief diversity officer. As the firmís first female attorney promoted to partner, Maysonet has since served as a mentor on the diversity issue. With more than 20 yearsí experience,
Maysonet is a partner with the firmís labor and employment and class-action defense practice groups. She also is an advocate for LGBTQ and womenís rights.
Supreme Court Disciplinary actions
• John Chiarenza, Miami, suspended for three years after being convicted by a jury of aggravated assault by possession of a firearm.
• Timothy John Chuilli, Coral Gables, disbarred after failing to appear at a final disciplinary hearing and not participating throughout the proceedings.
• David Philips, Miami, was granted a disciplinary revocation with leave to seek readmission after five years, following a Feb. 25 court order. Charges pending against Philips involved the misappropriation of client trust funds.