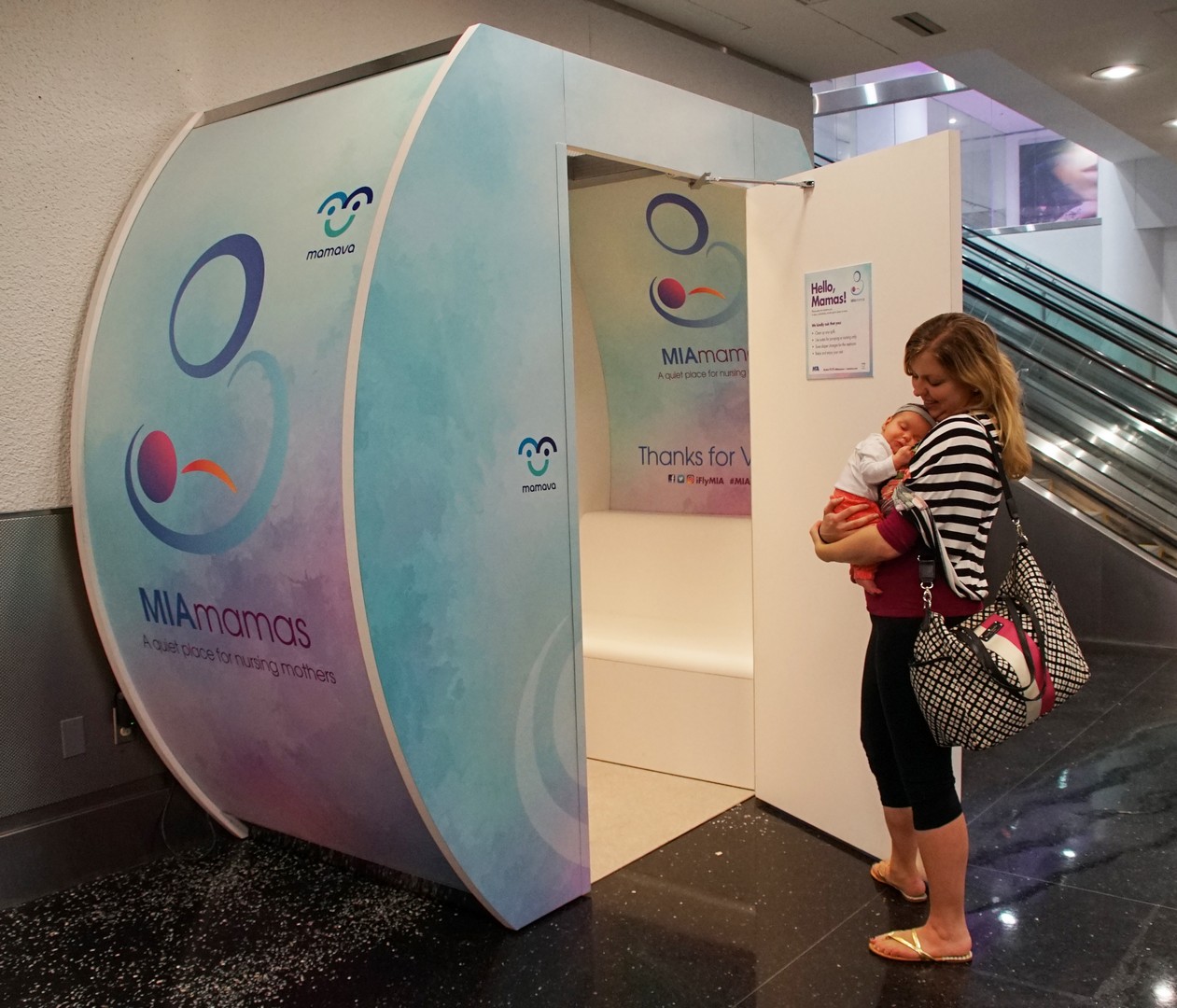 MIA unveiling nursing pods
Miami International Airport on Thursday morning will unveil eight nursing suites, which are called MIAmamas.
The suites, manufactured by Vermont-based Mamava, are self-contained, mobile units with comfortable benches, a fold-down table, an electrical outlet for plugging in a breast pump, and a door that can be locked for privacy, a press release says. The 4-foot-by-8-foot suites are meant for individual use, but can fit mothers with luggage, babies and other children in tow.
Each of MIA's six concourses will provide at least one lactation suite, with two in Concourse D and one in Concourse E and the Concourse E Satellite facility.