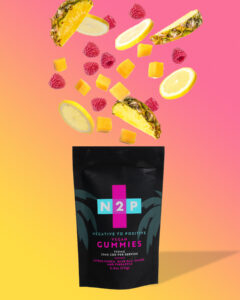 Along with a bevy of other businesses, including his own clothing and Vodka line, Grammy award-winning artist Pitbull recently partnered with Columbia Care to launch a new line of CBD Wellness products. The Cuban-American star, whose real name is Armando Christian Pérez, recently introduced the product line to help customers incorporate CBD into their health and wellness routines.
"I'm honored to partner with Columbia Care to announce our new CBD line N2P (Negative to Positive)," Perez (Pitbull) says. "N2P is an all-natural, high-quality product directed at the therapeutic benefits of CBD. It's designed to help customers stay focused, positive and feeling their best. It's our goal to change the perception about the health and wellness benefits of CBD products. We look forward to sharing N2P with fans around the world, Dale!"
Columbia Care is one of the largest and most experienced cultivators, manufacturers and providers of cannabis and hemp-derived CBD products in the U.S. The new line is derived from hemp plants and is available online. The NP2 products help support everyday wellness by promoting recovery from exercise, soothing comfort from day-to-day stress and supporting natural sleep cycles. The initial product offerings will include lip balms, salves, tinctures, and sour gummies. Chocolate products will be released later in 2021.
"We are committed to changing the conversation around CBD and providing a line of products that people can trust and expect that they'll receive the best experience possible," says Jesse Channon, Chief Growth Officer of Columbia Care. "We've partnered with Pitbull because of his passion for CBD and high-quality excellence. Together, we're working to introduce premium, full-spectrum CBD products for customers who are enthusiastic about health and wellness, but also for those who are curious about CBD and have been hesitant to try it – we want everyone to be able to change a negative to a positive."