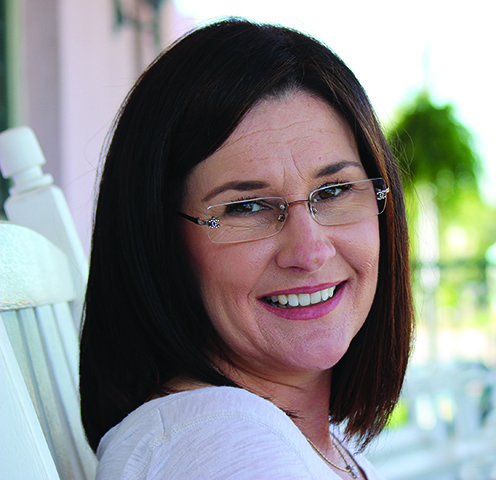 New Suburban Office Project is a Rarity
By Darcie Lunsford
The first major institutional-quality office project in Broward County since the Great Recession has opened its sleek, double-glass doors along I-75 in Pembroke Pines, adjacent to the upscale Shops at Pembroke Gardens outdoor shopping and lifestyle center.
Duke Realty developed the 143,535-square-foot mid-rise, a $34 million project that promises to be the first of four new four-story buildings planned for the Pembroke Pointe business park in office-starved southwest Broward County. The Class A office building has already landed its first high-profile tenant: Cosmetics giant Elizabeth Arden inked a deal for 20,000 square feet. The company is poised to relocate its corporate headquarters from nearby Miramar to Pembroke Pointe this summer.
In past real estate cycles, the arrival of a large suburban mid-rise wouldn't have marked a watershed moment. But the current recovery has been strangely an office-free one.
In fact, Miami-Dade County is the only South Florida county that has seen more than a blip of new office development since the recession, and much of that has been entangled within larger mixed-use developments a la Brickell City Centre. That $1.05 billion project, going up along South Miami Avenue between Sixth and Eighth streets, will blend 500,000 square feet of high-end retail with hotels, condos and 270,000 square feet of office space.
Miami-Dade office construction far outpaces the rest of the region with nearly 1 million square feet of projects either coming out of the ground or in the development pipeline, according to CBRE data. But that trend has not spread into more suburban locales in Broward and Palm Beach and likely won't until the residential market cools, according to Ed Mitchell, senior VP of Duke Realty.
Duke acquired the 36-acre Pembroke Pointe site well before the current boom as part of a larger land acquisition, which included the parcel that now houses the Shops of Pembroke Gardens. Duke sold the shopping center last year for $188 million.
Mitchell says fierce competition from residential developers, who can afford to pay more for the best, well-located sites, has hampered new office development in most parts of South Florida. This comes even as office-oriented jobs bloom like hibiscus flowers across the region. According to Wells Fargo Senior Economist Mark Vitner, the growing sectors in South Florida include corporate and regional headquarter-based functions, professional service, financial sector and technology
"When you look at demand for office space, it is not as positive as those job growth numbers. The square footage per worker is really coming down," Vitner says, adding that that is because many companies are looking to use existing facilities more efficiently.
At least Broward has seen the delivery of one major new office building and a few smaller ones, including a 29,000-square-foot building and a 34,000-square-foot building at the Professional Center at Riviera Point in Miramar. Palm Beach County has seen none.
Sparse office development can be a blessing for landlords and a curse for tenants: Office rents are finally inching upward, leasing incentives are declining and vacancy rates are steadily falling.
But the dwindling supply of institutional-quality and modern office inventory could ultimately hamper the region's ability to attract new companies and diversify its economic base, according to Bob Swindell, president of the Greater Fort Lauderdale Alliance, the county's business recruiting, retaining and economic development agency.
If the phone rang tomorrow in Swindell's office with an out-of-state corporation looking for a sizable chunk of space, the pickings would be slim. "It is a problem that there is no existing office inventory," he says. "And the scary part is that we don't see a lot in the pipeline." ¿
Freelance writer Darcie Lunsford is a former real estate editor of the South Florida Business Journal. She is the senior VP for leasing at Butters Group and is avoiding a conflict of interest in her column by not covering her own deals.