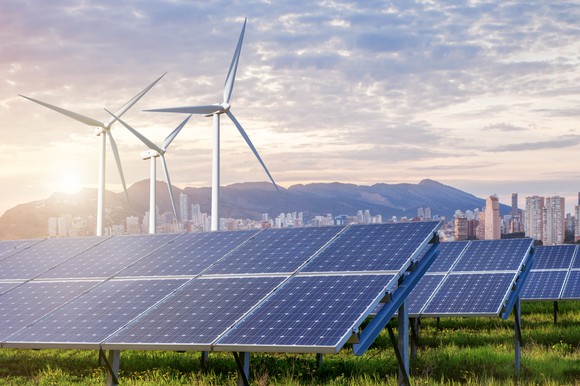 NextEra Energy could be first $100 billion utility
Argus Research projects $200 a share price
My brokerage account describes NextEra Energy (NYSE: NEE) as a "very large cap" stock with $87.47 billion in stock market capitalization.
Yup, that's big, but now there is conjecture about whether the parent of Florida Power & Light could be the first $100 billion market capitalization utility company. (Market capitalization is the share prices times the number of shares.)
Argus Research raised its price target to $200 from $190 and said it was a "buy." NEE was trading at $183.10 on Feb. 12. One of my brokerage accounts has an overall "hold" rating on the stock, but notes it has risen 6.88 percent since it was upgraded 32 days ago from hold.
Credit Suisse and The Street rate NEE outperform and buy, respectively.
That big round number would be a milestone for NEE, which is generally regarded as one of the best managed utilities in the nation. Moreover, NEE is the nation's largest generator of solar and wind power.
NEE's home page has some interesting facts about the company:
Fortune rates it among the top 20 companies in the world for innovation.
NEE plans $40 billion in U.S. infrastructure investments through 2020.
It's had a 98 percent reduction in dependency on foreign oil since 2001.
It has had a 221 percent shareholder return over the last decade.
It's likely that NEE will be getting more ink from stock analysts. Members of the company's senior management team are scheduled to participate in various investor meetings and conferences through February, a Feb. 1 press release said. They plan to discuss, among other things, long-term growth rate expectations for NextEra Energy and NextEra Energy Partners.
Here's how the company describes itself in the press release:
NextEra Energy is a leading clean energy company headquartered in Juno Beach, Florida. NextEra Energy owns two electric companies in Florida: Florida Power & Light Company, which serves more than five million customer accounts in Florida and is the largest rate-regulated electric utility in the United States as measured by retail electricity produced and sold; and Gulf Power Company, which serves more than 460,000 customers in eight counties throughout northwest Florida.
NextEra Energy also owns a competitive energy business, NextEra Energy Resources, LLC, which, together with its affiliated entities, is the world's largest generator of renewable energy from the wind and sun and a world leader in battery storage. Through its subsidiaries, NextEra Energy generates clean, emissions-free electricity from eight commercial nuclear power units in Florida, New Hampshire, Iowa and Wisconsin.
A Fortune 200 company and included in the S&P 100 index, NextEra Energy has been recognized often by third parties for its efforts in sustainability, corporate responsibility, ethics and compliance, and diversity. NextEra Energy is ranked No. 1 in the electric and gas utilities industry on Fortune's 2019 list of "World's Most Admired Companies" and ranked among the top 25 on Fortune's 2018 list of companies that "Change the World." For more information about NextEra Energy companies, visit these websites: www.NextEraEnergy.com, www.FPL.com, www.GulfPower.com, www.NextEraEnergyResources.com.