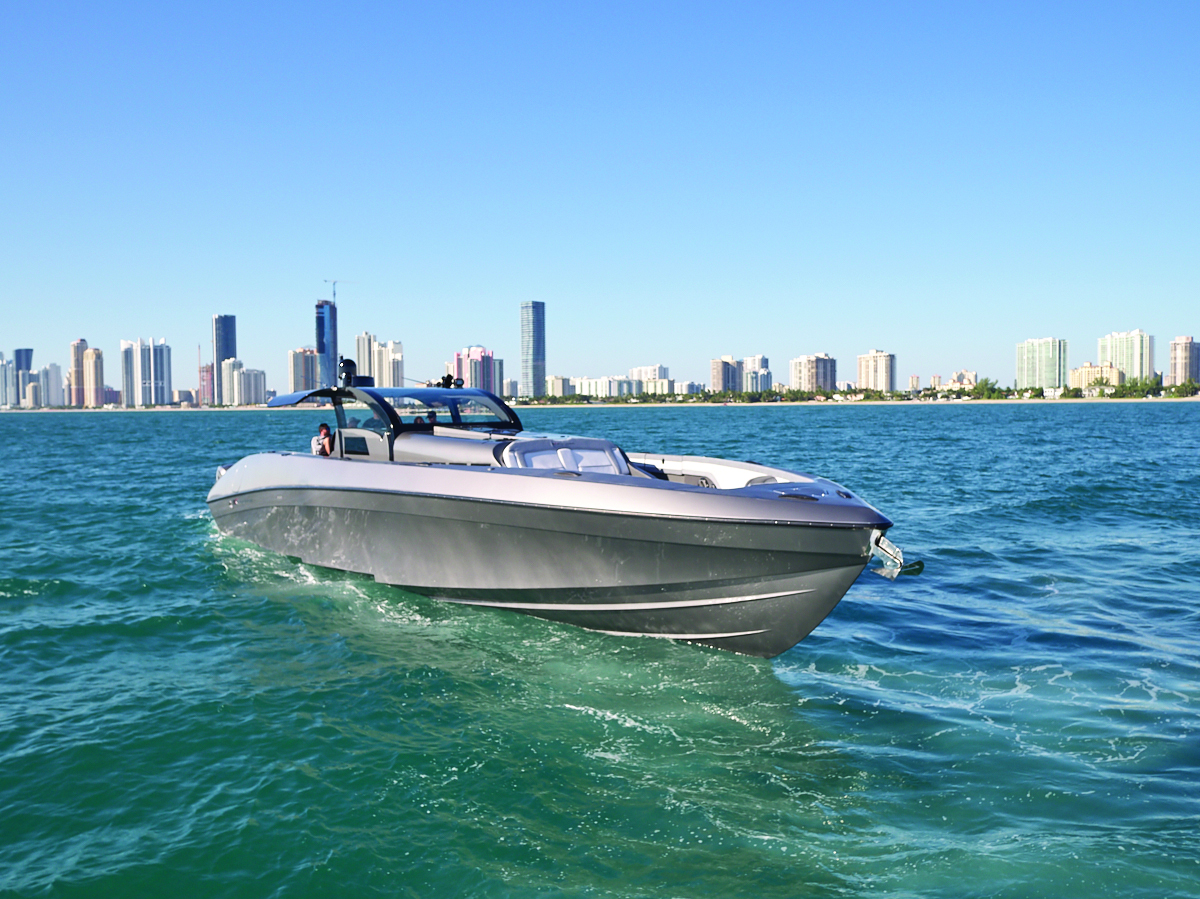 Powerboat's interior looks like a yacht By Martin Lenkowsky
Brothers Harris and Eric Glaser are two young boat-manufacturing entrepreneurs who seem likely to make a splash at the 78th annual Progressive Insurance Miami International Boat Show.
The brothers' Midnight Express company will unveil its new, 60-foot Pied-A-Mer powerboat at the show. The Pied-A-Mer is the largest center-console powerboat to hit the water with a full, two-bedroom, yacht-style cabin along with other features and designs.
Harris is company president, and Eric is CEO. Both are under 40. "Our family's been boating our whole lives," Harris says. "When we got older, our family purchased Midnight Express."
In addition to the Pied-A-Mer, Midnight Express manufactures many other boat styles and models.
The brothers are looking forward to displaying their wares at the boat show. "We've shown there every year," Harris says. "The Miami Boat Show has become one of the largest boat shows in the world. We have international clients who fly in every year. We will have three models on display."
When it comes to specialized boat design, the brothers went an extra step for the sake of the family. Their father was in a motorcycle accident about 10 years ago that left him paralyzed from the waist down. However, they didn't let his injuries keep him away from the life he loved. "We designed and built a handicap boat he could captain," Eric says.
Under Harris' leadership, the company has doubled its sales, model offering, and production. He came on board in the early 2000s. As CEO, Eric has been a leader in innovative design.
The Pied-A-Mer not only stands out because of its length, but also because it can reach 70 mph. "Weíve really spared no expense," Harris says. "A 65-inch TV comes up out of the helm. There's two full bedrooms and one full bathroom, and 7 feet of headroom."