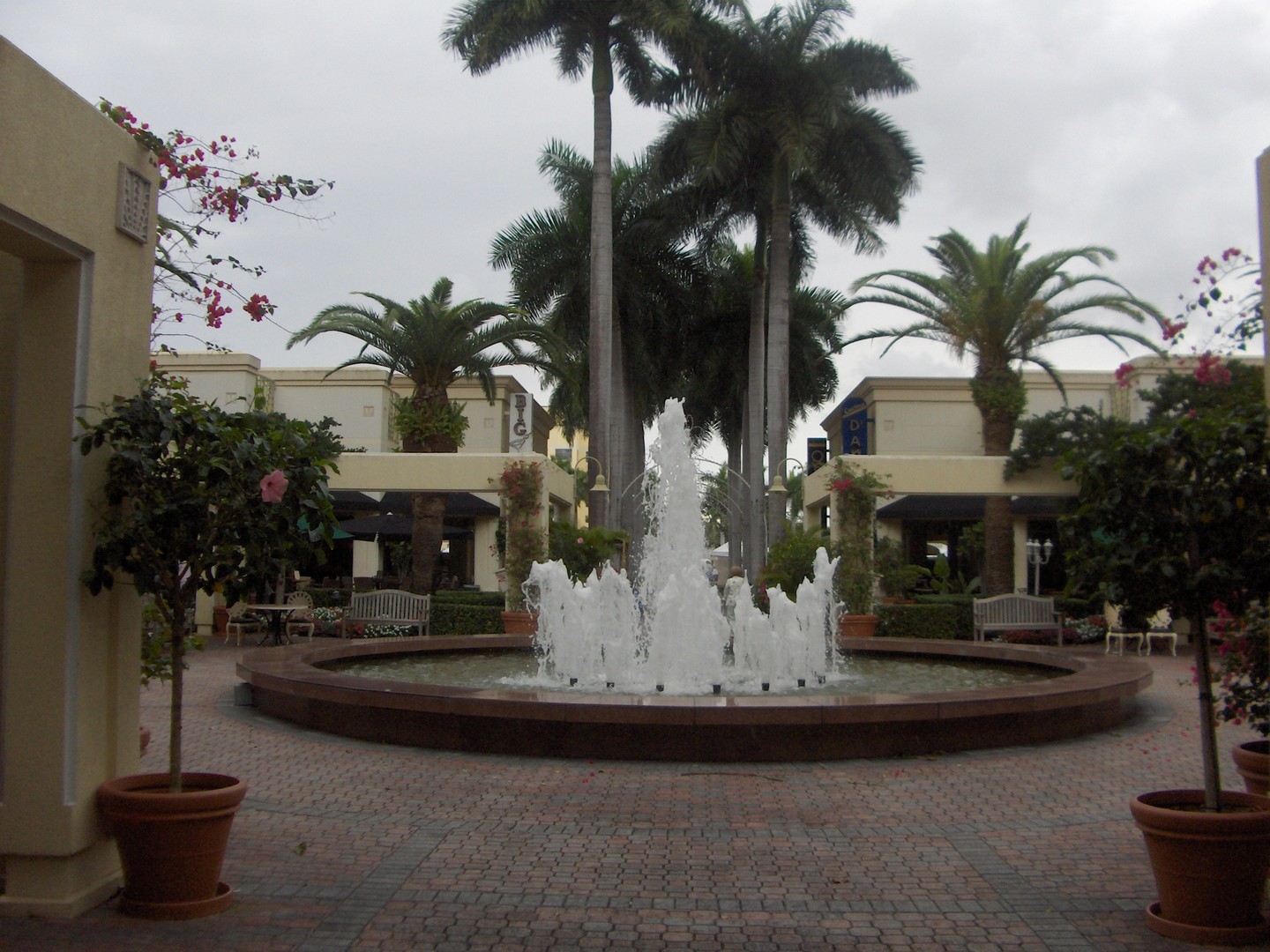 Boca area emerges as a redevelopment hot spot
Crocker Partners wants to create a live/work/play redevelopment between I-95 and Town Center mall in Boca Raton that could include a new Tri-Rail station.
The effort would seek redevelopment of Glades Plaza, a multi-building shopping center that includes Abe & Louises, Brewzzi, Mathnasium and Moe's Southwest Grill, Prime Cigar & Wine Bar and Toojay's Gourmet Deli. Boca Center, which is on Military Trail, would be expanded. It currently includes a Marriott, Total Wine & More, Brio Tuscan Grille, Morton's, Rocco's Tacos and Tequila Bar.
The FAQ for the project says the redevelopment could extend all the way to the Sear's department store on the west side of Town Center, one of the region's most successful malls.
There's plenty of employment and places to go to eat and drink at in the area, but no residential is currently allowed in the Midtown Boca area. It has 6,500 jobs and 2.4 million square feet of retail and restaurants, according to the Midtownboca.com website. The developers say they would like to have 9.3 units per acre, which is less than half of what's permitted in existing mobility districts.
I have a few takes about the proposal:
There are already what I would consider great bones in the area due to its location and the popularity of the restaurants and retail in the area. Town Center is the type of A-list mall that's still succeeding.
Tapping into Tri-Rail is a great idea. The existing Tri-Rail station near Yamato Road is one of the busiest in the system. Tri-Rail ridership should get a boost later this year when service to downtown Miami starts. (A new interchange in Hialeah will let Tri-Rail trains use Brightline's new Central Station near the Miami-Dade County courthouse.)
While some residents may worry about additional traffic, the development might actually help traffic if it provides a place for workers in the area to live and not commute up and down I-95. Crocker also says the planned density of 9.3 acres per acre is less than half of what's permitted in existing planned mobility districts. One question I have is be how much workforce housing can be worked into the developments. Will servers at the restaurants, for example, be able to afford to live in the neighborhood?
There are gobs of parking lots that can be redeveloped into residential or mixed-use developments. Boca Center has parking lots both in front and back. Town Center has acres of parking lots.
Sear's, which is in an outparcel at Town Center, could be torn down. Seritage.com, a real estate investment trust spun off from Sear's, is listing 151,090 square feet for lease, but previously told the Palm Beach Post it's looking at how to maximize value of the real estate. The Sear's site comes with plenty of parking space.
Crocker is smart, trying to defuse potential opposition by having a robust website that answers questions, but avoids being pinned down on any particular project. There may be lessons learned from the fight Fort Lauderdale's Galleria is having with residents over seven new residential towers that were planned there.