[vc_row css_animation="" row_type="row" use_row_as_full_screen_section="no" type="full_width" angled_section="no" text_align="left" background_image_as_pattern="without_pattern"][vc_column width="2/3″][vc_column_text]
Cryptic regulations
In a recent podcast, Tom Cardinale, a tax partner at EisnerAmper, was asked about a lack of cryptocurrency tax reporting. Here are highlights of his answer. (Full transcript at https://goo.gl/M2WvMQ)
ìRight now, crypto exchanges arenít like your normal brokerage exchanges where you trade stocks and bonds. Itís really its own animal. And crypto exchanges are currently not required to fill out what we call a 1099B, which should report gains and losses like you would have for stock transactions. Itís basically every exchange is for themselves, and what they give you could be anywhere from a summary of just what you sold, just the proceeds. Other times you may have to download the entire history for the calendar year of all crypto transactions you made, and it could wind up being thousands of lines of micro transactions. Itís an extremely difficult burden to compile all of that data, especially if youíre an avid trader. And the other side of it is that, because the [Securities and Exchange Commission] is still debating itself whether to characterize crypto as a security or a commodity or a utility, they do not have any written rules yet of what crypto exchanges should be providing to traders and taxpayers.
ìA lot of taxpayers, based on history and the lack of reporting of gains, seem to think theyíre getting a free ride and they donít have the obligation to report the gains and losses when in actuality they should.î
A new tweak for medical marijuana?
The Florida Legislature and governor passed legislation that allows medical marijuana patients to smoke cannabis instead of having to consume it by other methods. However, the state might not be done with regulations. Senate President Bill Galvano is contemplating legislation that would cap the percentage of THC in medical cannabis, Orlando Weekly reports online. https://goo.gl/RqMBoF
Bill could boost craft distillers
Florida Senate Bill 220 would allow craft distillers to sell drinks at their distilleries rather than just provide tastings, the Tampa Bay Times reported. Distillers also could apply for licenses to sell directly to customers at eight additional locations beyond the distillery.

The spa, undercover video, and Florida in the Sunshine
New England Patriots owner Robert Kraft and other defendants in the Orchids of Asia Day Spa cases are trying to block release of undercover videos of activities in the spa. An array of news media, including the owners of the three South Florida major daily newspapers, say the videos should be public record. Deadspin journalist Diana Moskovitz explains why Kraft might have a difficult time winning his case. https://goo.gl/qamkfu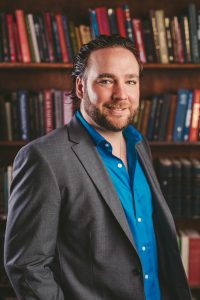 Victory for NFL players
Van Horn Law Group has won an appeal (Case NO. 18-cv-61581-KMW) that protects former NFL players from having to relinquish NFL Concussion Settlement funds during Chapter 7 bankruptcy proceedings.  The firm says this is the first U.S. case that protects settlement funds, awarded upon diagnosis of neurocognitive illnesses as a result of repetitive brain trauma. ìThis was an attempt by a bankruptcy trustee to seize funds that we believed clearly were exempt and protected under bankruptcy law,î said Chad Van Horn, lead attorney in the case. 
[/vc_column_text][/vc_column][vc_column width="1/3″][/vc_column][/vc_row]