Saturday was the deadliest day for Jews since the Holocaust. As the evidence and breadth of atrocities perpetrated against Israelis continue to surface, familiar faces from South Florida Business & Wealth—some of the most influential business executives and thought leaders in the region—expressed their outrage and grief.
Tri-county business leaders did not mince words:
Asi Cymbal, Chairman, Cymbal DLT Companies:
"The mass murder of Israelis on October 7 is shocking. I have tried not to dwell on this, tried to move on with business and everyday life, but the barbarism of the beheadings of 40 Israeli babies, the raping and killing of girls and parading them to the celebration of Palestinians in Gaza, the raping of a 90+ year old Holocaust survivor, the brutal kidnappings of hundreds, the slaughtering of thousands, and the support from members of our elite universities and fellow citizens for these atrocities is too much to bear. We cannot stand silent in the face of this inhumanity. There is no moral equivalency. Enough is enough. As a student of history, I want to be clear: This is not just an attack on Jews. This is an attack on our Western values. We must take a stand and speak up! Never again!"
Dr. Ann Monis, CEO, Transformative Healthcare Solutions:
"As the founder and CEO of one of the largest privately owned behavioral health companies in South Florida for over a decade, I have long since been in the business of giving people hope, helping them face their fears and most importantly, making people feel better. As I face my job this week, this mission has become a tall order. We have come full circle: from COVID and a strained economy to flat-out genocide and war. As an Israeli-born woman, watching the atrocities develop at home is heartbreaking. I want to offer help to any and all aggrieved—to families, individuals, medical providers, our soldiers, our veterans, first responders, to those near and far and everyone in between. We will Zoom, Facetime, WhatsApp or see you in person and we will work around your time zones. Transformative Healthcare Solutions is here to help! We stand with you, by you, and for you. We are on the side of humanity and all that is good. Am Yisrael Chai [the people of Israel live]."
Jared Moskowitz, U.S. representative from Florida's 23rd congressional district, which covers parts of Broward and Palm Beach counties, called the actions of Hamas "barbarism," adding, "I was at the kibbutz in August where these babies were all killed, so to hear about beheadings; to see young women kidnapped, raped next to a dead friend or spouse; to see a Holocaust survivor taken hostage who thought that they would never have to go back to that again in their life … the anger is palpable and you see that not just in my district, but around the country and around the world. I mean, they've taken 100 hostages—not just Israelis, not just Americans, but Italians [and] folks from other countries, so this is an international crisis … and that's why it's so important [that] people like myself, Congressman [Mike] Lawler and the rest of Congress stand with the folks of Israel for the largest terrorist attack in their history. Just like the world stood with us when we had that in New York on 9/11, we must stand with Israel."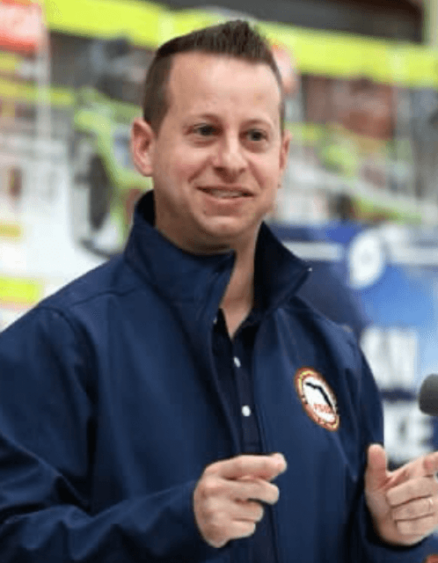 President Biden also compared the grotesque brutality of the killings to the Holocaust, as he said during his remarks yesterday: "the terrorist attacks in Israel have brought to the surface painful memories and the scars left by a millennia of antisemitism and genocide of the Jewish people."
Among the dead—an estimated 1,200 Israelis—are 22 Americans, according to the U.S. State Department. Americans are also among the hostages kidnapped by Hamas.
Seth M. Wise, CEO, The Altman Companies; President, BBX Capital Real Estate:
"The attack on Israel on October 7th was a terrorist attack. We must call it what it is. More than 900 innocent civilians killed, including women, children, and the elderly. Many of those taken hostage are now being used as human shields. There can no equivocation on the sheer brutality of the Hamas terrorists. This sharply offends anyone with a moral compass. Now, Israel must have the right to defend itself against this heinous act. Full stop. Of course, I have always and will continue to pray for an ultimate and eternal peace for Israelis and Palestinians."
Steven Klein, Managing Partner, Gerson Preston Klein Lips Eisenberg Gelber (Gerson Preston):
"I feel compelled to convey a message about the recent events in Israel and the Middle East. The atrocities that we are witnessing transcend any conversation regarding religion or geopolitics. These barbaric acts of evil being carried out against innocent Israeli citizens have resulted in a genocidal tragedy. The perpetuation of such inhumanity against humanity must be routed out from our society and never tolerated. Many of us have family and/or friends who have been directly or indirectly affected by this and we recognize that this is a dark and disturbing time for all of us. We extend our thoughts and prayers to the families, friends, warriors and all those who have been afflicted. We stand by Israel, democracy and all that is good for humanity."
Philippe Houdard, CEO, Pipeline Workspaces:
"The appalling and horrific attacks on innocent people in Israel demand our collective outrage and united condemnation. What we have witnessed goes far beyond regional politics, as Hamas has perpetrated a widespread massacre that should leave us all feeling deeply aggrieved. Israelis rightfully deserve our full support in defending themselves against Hamas and its enablers and this vile terror, and they will receive it. Only once terrorists and their destructive influence are eradicated can people of all faiths who seek genuine peace pursue a path toward harmonious coexistence."
Kathleen Cannon, President/CEO of United Way of Broward County:
"We are deeply troubled by the terrorism and the loss of lives that has been occurring in Israel. These horrific acts of brutality and violence targeting the Israeli people are shocking and unconscionable, and the United Way of Broward County completely supports our Jewish community. As all of us grapple with these appalling events, please know that we are united with you in solidarity."
Guy Kurlandski, Executive Director, LIQUiDITY Group:
"As a second-generation survivor of the Holocaust, I feel this is a stark reminder of the pogroms—and the last few days' events that have unfolded on October 7th in Israel by Hamas and its supporters are all too reminiscent of the Holocaust. We must not be silent, like so many were in Europe in 1939; it is not okay to stay silent as history has shown us that that is equivalent to taking a side at this time. Make no mistake: This is a moment of Good versus Evil; history also shows us that we have been here before and hopefully learned that we need to shut real Evil down fast—otherwise it starts with one group's pogrom and quickly escalates to include other groups. Never Again. I stand loyal to Israel, democracy, humanity and ultimately peace. I also must say thank you to the USA and its leadership's swift response and actions to support Israel in this eradication of evil, and to the State of Florida whose leaders have shown great support for Israel and the Jewish community at large."

Bill Feinberg, President, Allied Kitchen & Bath:
"There are no words! Our hearts break for all the people of Israel. This war was started by Hamas, who only want the destruction of Israel and all Jews around the world, including America. Hamas, Hezbollah and all terrorists should be condemned for their actions. They have killed over 1,000 innocent people, including babies, children, women, and even the elderly, and kidnapped over 150 others, including many Americans. They do not care one bit about their own, the Palestinian people. They only want death for Jews. I believe most Palestinians are good people, and love their families just like we do. These terrorists may have hurt the people of Israel, but they have destroyed their own land in Gaza and all the people they pretend to be helping, for generations to come. I stand with Israel, and I pray there will soon be peace for all the people in Israel and around the world."
Photo caption: Top row, from left to right: Guy Kurlandski, Executive Director, LIQUiDITY Group; Seth Wise, CEO, The Altman Companies and President, BBX Capital Real Estate; Steven Klein, Managing Partner, Gerson Preston Klein Lips Eisenberg Gelber (Gerson Preston). Bottom row, from left to right: Dr. Ann Monis, CEO, Transformative Healthcare Solutions; Pipeline Workspaces CEO Philippe Houdard; Kathleen Cannon, President/CEO of United Way of Broward County.