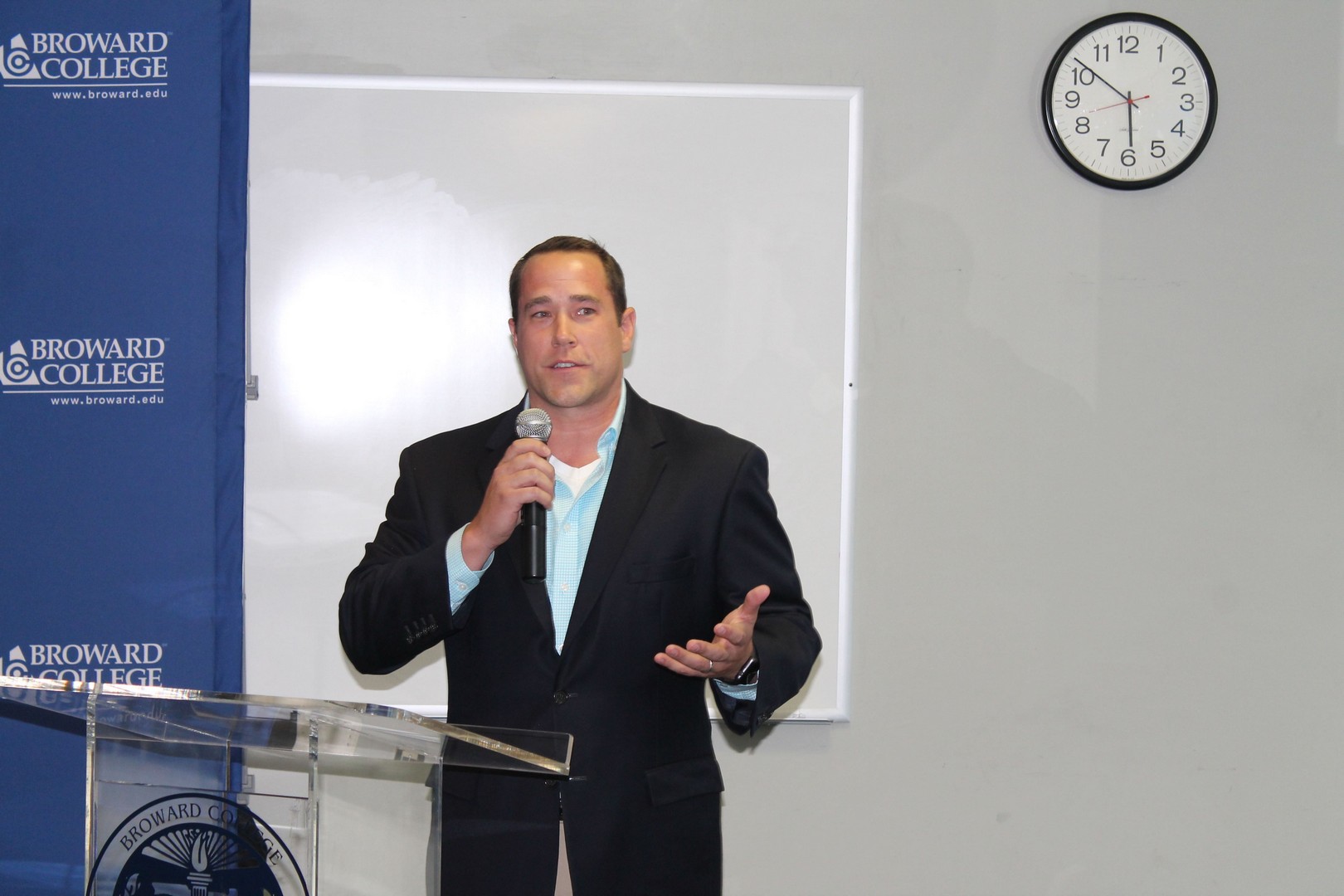 South Florida gains a new business accelerator
Broward College is launching a business accelerator at its downtown Fort Lauderdale campus on Las Olas Boulevard.
The accelerator will be led by Don Cook, who was previously chief marketing officer at Learn.com, vice president of product marketing at Taleo and co-founder and chief marketing officer of iCare.com. Cook joined the college in March as executive director of marketing and strategic initiatives.
One side of the 7th floor accelerator will have small meeting spaces surrounding a training and idea center with white boards, tables and décor to inspire creativity and camaraderie. The other side will be outfitted for networking events and business presentations with a veranda overlooking the boulevard.
Acclerators share some of the similarities of incubators, which are popping up all over Florida, but focus on companies that already have solid business plans and are close to launching products or ideas to market.
The college and other sponsors will provide initial funding, work space and expertise in return for a small equity stake, a press release said. The college says it may invest up to a 2 percent equity stake.
Bob Swindell, President / CEO of the Greater Fort Lauderdale Alliance, who spoke at a kickoff party on May 23, said, "Broward College's new business accelerator will be an important addition to South Florida's entrepreneurial ecosystem."
A press release from the college says South Florida has 139 companies on the Inc. 5000 list and entrepreneurs like the region's climate, international flair and access to Latin America, lack of income tax, cheaper cost of living than Silicon Valley and New York City.
"According to the Pew Research Center, approximately 10 percent of working Americans are self-employed and about 30 percent of American jobs are held by the self-employed and the people who work for them," said Mason Jackson, President and CEO of CareerSource Broward. "Entrepreneurship is a career pathway that should not be overlooked, and Broward College is doing something about this path to the American Dream."
CareerSource will partner with the college to create programming and provide mentorship and contacts to businesses across the South Florida through the accelerator. Curriculum will cover everything from coding and marketing to accounting and human resources.
Broward College also has an Innovation Hub directed by Enrique Triay with support from Professor Steven Gross. Twenty companies are either located in the Hub or have weekly contact with it. Two of the companies will also be part of the accelerator program.
"This marks an exciting time for startup companies in Broward County," said J. David Armstrong, Jr., president of Broward College. "Our business community partners have shared with us the need for support beyond the initial planning and business plan phase. We listened, and our accelerator will provide wraparound services to budding entrepreneurs as they refine their businesses to seek funding."
Those interested in the accelerator can contact Cook (954) 201-7238 or dcook@broward.edu.