By Robert B. Lamm
In recent years, the Securities and Exchange Commission has made a number of incremental changes to make disclosures more effective–not only more meaningful and user-friendly for investors, but also helpful to those of us who prepare disclosures for our companies and clients. The SEC proposed further changes on Aug. 8 that might be the most significant in more than 30 years.
Development of Business
As proposed to be modified, Item 101(a) of SEC Regulation S-K, the general disclosure rules, would be "largely principles-based" and would eliminate the current requirement to "describe the general development of the business … during the past five years."  Instead, a company would need to provide information for the period it deems material. That's a big change, but even bigger is that, after a company's initial filing, the requirement would be "only an update … with a focus on material developments in the reporting period with a hyperlink to the … most recent filing … that, together with the update, would contain the full discussion of the development of the … business." 
This change might place a greater burden upon companies and their counsel to determine what is or isn't material. The proposal seems to be banking on the notion that the resulting disclosure will be more meaningful.
Instead of the current list of topics to be addressed, Item 101(a) would include a nonexclusive list of only four topics, and even these would not need to be covered unless material. They are transactions and events that affect or might affect the company's operations, including material changes to a previously disclosed business strategy; bankruptcy, receivership or a similar proceeding; the nature and effects of any material reclassification, merger or consolidation of the company or any significant subsidiary; and the acquisition or disposition of any material amount of assets (other than in the ordinary course).
The reference to strategy is significant. SEC rules generally don't refer to strategy, and many companies never discuss strategies in their SEC filings. If the rules are adopted as proposed, the SEC might be suggesting that companies transition to longer-term, more forward-looking disclosures.
Narrative Description of Business
Item 101(c) currently lists 12 topics that must be described for a company's "dominant segment or each reportable segment about which financial information is presented in the financial statements." The proposal would retain some of these topics—in some cases, in modified form. Others, such as backlog, would be dropped but still would have to be addressed if material. New topics includes a broader focus on "revenue-generating activities" and "trends in market demands."
The proposed rules would continue to call for disclosure of certain items on a companywide basis. The first is regulatory compliance, expanded from the current, more-limited environmental matters requirement.
The second proposed companywide disclosure topic is generating extensive buzz—describing "human capital resources, including … any human capital measures or objectives that management focuses on in managing the business (such as … measures or objectives that address the attraction, development and retention of personnel)."
Legal Proceedings
The proposed changes to disclosure of legal proceedings are not substantively dramatic. However, one tweak could lead to a huge change: The elimination of duplicate disclosures of legal proceedings. The rules would permit hyperlinks or crossreferences to disclosures of legal proceedings appearing elsewhere in the filing. 
Risk Factors
There are no major substantive changes proposed for risk factors disclosure. However, the new rules would require a summary if they exceed 15 pages. Another inducement to reduce disclosures is a change in the standard from "most significant" to "material."
The proposals discussed above provide some innovative approaches to disclosure, including what appears to be a greater emphasis on longer-term, forward-looking disclosure and principles-based disclosure.
In general, principles-based disclosure seems to be a good thing. However, it carries some risks, some of which derive from the fact that we've had a rules-based disclosure system since the 1930s. How many of us have heard a client say, "Show me where it says we have to disclose that"? Under a rules-based system, that can often be done. Under a principles-based system, not so much. Persuading companies and clients to comply with the spirit of the law might be challenging.
This article originally appeared in "The Securities Edge," Gunster's securities and corporate governance blog. Robert B. Lamm chairs Gunster's securities and corporate governance practice group. He has held senior legal positions at several major companies. He has served as chair of the securities law committee and in other leadership positions with the Society for Corporate Governance. He is a senior fellow of the Conference Board Center for Corporate Governance. 
SFLG Briefing
Hospitals get major win in physician renewals
The Zumpano Patricios law firm won summary judgment on all counts in favor of client Parrish Medical Center. The case has potential implications for hospitals nationwide.
The opinion by the U.S. District Court for the Middle District of Florida clarifies that hospital bylaws may allow issues outside of clinical competence to be considered when evaluating a physicianís application for renewal of privileges.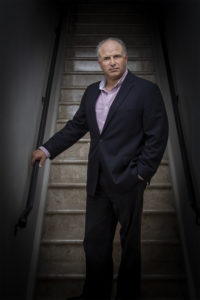 ìIn one of the largest instances of physician-privileges nonrenewal of which we are aware, the outcome of this heavily litigated case favors hospitals seeking data from physicians applicable to quality initiatives for the benefit of patients,î said Joe Zumpano, who handled the matter with law partner Leon Patricios.
Posinelli grows in Miami
Top 100 law firm Polsinelli has reached eight attorneys at its Miami office, which opened in February.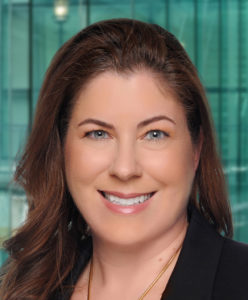 The newest addition is financial services shareholder Stacia Wells, who was previously a partner with Bilzin Sumberg. She has represented a developer in a $590 million refinancing in the Miami Design District; represented a developer in connection with a $4 billion, 185-acre development in North Miami; and supported the seller in the sale of Jungle Island.
Polsinelliís Miami attorneys serve clients in the health care, real estate, finance and corporate arenas.
Julissa Rodriguez joins Shutts & Bowen
Shutts & Bowen has expanded its appellate practice group with the addition of partner Julissa Rodriguez.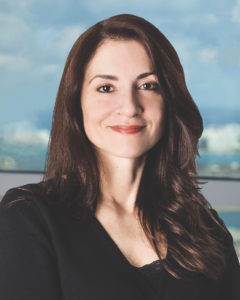 She joins Shutts in Miami from Greenberg Traurig, where she served as chair of its Miami appellate department.
Sanchez Fischer Levine opens Miami office
Sanchez Fischer Levine, which started with a Plantation office for its complex commercial litigation and arbitration practice, has opened its second office at 1200 Brickell Ave., Suite 507, Miami.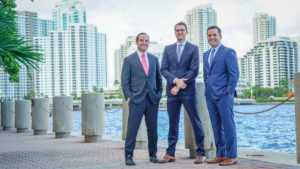 The firm says the new location will enhance its ability to service international clients.