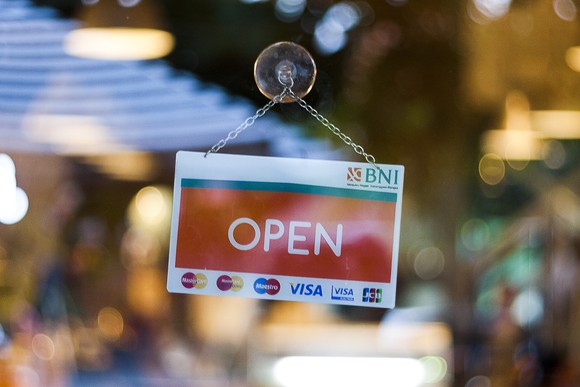 These 6 Retailers Are Actually Thriving
While the so-called retail apocalypse has hurt or even killed many chains, these retailers are doing well.
The retail world has been reeling.
Chains including Sears, J. Crew, and Claire's remain locked in a fight for survival, while others such as J.C. Penney and Macy's are struggling mightily. Some retailers including H.H. Gregg, Wet Seal, and Gander Mountain have disappeared, gone bankrupt, or brought in outside investors to save some of their locations.
Most blame these failures on the rise of the internet. That's certainly a reason many retailers have failed, but not every chain has moved in the wrong direction. Some have proven immune to internet competition, while others have adjusted and found a way to compete.
Costco
While Costco (NASDAQ:COST) never puts up explosive growth, the chain moves ever-steadily forward. The warehouse club has been consistently growing its member base (which is where it makes most of its money) and has been increasing its number of locations by around 25 stores each year.
In its most-recent quarter the company saw 6% comparable-store sales growth in the United States and 5% worldwide. Through three quarters of its fiscal 2017 the chain has posted 3% same-store growth in the U.S. and globally.
Costco has simply not been phased by the growth of the internet. It has so far operated pretty much as it always has, delivering steady growth, strong earnings, and reliable predictability. Going forward, that's unlikely to change, and the chain may even be able to add some growth as it steps up its online efforts.
Dollar General
In the retail apocalypse, discounters have generally done well, and Dollar General (NYSE:DG) has led the way. It's not that the chain has impressive same-store sales growth. That metric climbed by only 1% in its most-recent quarter, and the chain predicts flat to 1% growth this year. But the company has discovered an appetite for its offerings and created a steady model that has tremendous room for growth.
Dollar General added 900 stores in 2016 and plans to open 1,000 or more this year. That should keep the chain growing after a year in which it posted revenues that grew to $22 billion from $20.4 billion the previous year.
Wal-Mart
While Wal-Mart (NYSE:WMT) has had its struggles in dealing with online competition, the company has recently found its way. The chain put up stellar Q1 numbers, including raising overall revenue 1.4% to $117.5 billion and increasing U.S. same-store sales by 1.4% on a 1.5% increase in traffic. In addition e-commerce sales grew by a stunning 63% over the same quarter last year.
Much of the chain's digital success can be attributed to its putting Jet.com CEO Marc Lore in charge of its full online operation. Lore fostered a start-up mentality and has helped the chain move from being a physical store first to one that meets customers however they are looking to be served.
Nordstrom
Nordstrom (NYSE:JWN) has proven to have a very loyal customer base that has helped the company thrive even in the current challenging retail market. In Q1 the company raised its EPS from $0.26 last year to $0.37 in 2017 while net sales grew by 2.7%. Comparable-store sales did fall by 0.8%, but the company now does an impressive amount of its business — about 25% — through its website. In addition, total customer counts rose during the quarter.
Best Buy
Best Buy (NYSE:BBY) may be the most surprising company to see on this list. At one point the chain was basically left for dead. It had fallen victim to being used as a showroom where customers would look at merchandise and then order it online from someone else.
CEO Hubert Joly has brought the company all the way back however by refocusing its stores and aggressively cutting expenses. He also recently declared that the company was no longer in its "Renew Blue" turnaround stage.
"We are energized about our opportunities and the strategy we are pursuing," Joly said in the chain's Q1 2018 earnings release. "We believe we are uniquely positioned to help our customers in a meaningful way with our combination of multi-channel assets — including our online, store and in- home capabilities, and I love how our teams are mobilized to deliver on our mission and Build the New Blue."
T.J, Maxx and Marshalls
The TJX Companies (NYSE:TJX) have two things that consumers seem to be willing to venture out to stores for: low prices and a bit of shopping as a destination. These chains — Marshalls, T.J. Maxx, and HomeGoods — are all discounters with revolving merchandise. You never know what you will find at what price, which makes it easier for consumers to justify leaving the house.
That's a formula that saw the chain grow sales 3% in Q1 2018, which followed a fiscal 2017 where they climbed by 10%. In addition the chain saw Q1 EPS climb from $0.76 last year to $0.82 this year giving the company a 10%-12% increase in EPS for the the full year. In addition the chain expects 1%-2% same-store sales growth in fiscal 2018, while it also plans to add to the 50 new locations it opened in Q1.
10 stocks we like better than Costco Wholesale
When investing geniuses David and Tom Gardner have a stock tip, it can pay to listen. After all, the newsletter they have run for over a decade, Motley Fool Stock Advisor, has tripled the market.*
David and Tom just revealed what they believe are the ten best stocks for investors to buy right now… and Costco Wholesale wasn't one of them! That's right — they think these 10 stocks are even better buys.
*Stock Advisor returns as of July 6, 2017
Daniel Kline has no position in any stocks mentioned. The Motley Fool owns shares of and recommends Costco Wholesale. The Motley Fool recommends Nordstrom. The Motley Fool has a disclosure policy.