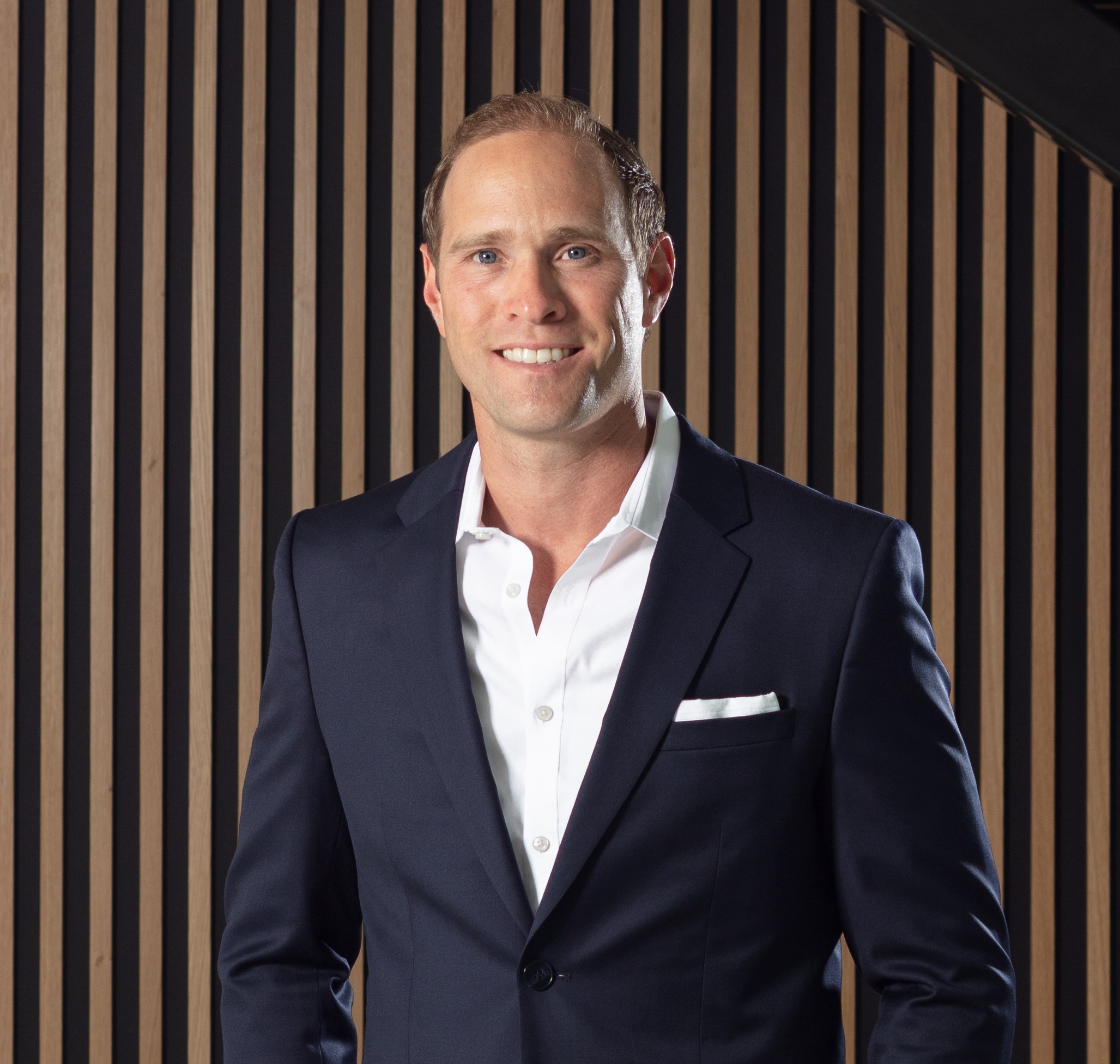 The Real Estate Market Is on Fire: This Guy Knows
A vice president at One Sotheby's International Realty explains booming housing demand—and shortages across the board
When top-producing One Sotheby's International Realty agent Michael Martinez is asked how business is going, he says, "We have never been busier. Thanks to the booming South Florida real estate market and our loyal clients, we are continuing to close deal after deal and are on track for another record-breaking year." He ranks as the number 1 agent for the company for 2020, having closed 61 deals, finishing the year with an impressive $147,763,750 in total sales volume.
Recognized for breaking records across Coral Gables and Pinecrest, Martinez is enjoying his third consecutive year as a top agent in the area. Last year Martinez sold a property for the highest sale price per square foot for any house greater than 10 years old. To review his career is to grow eye-opening stats upon stats.
He's been with One Sotheby's for seven years, concentrating on Pinecrest and Coral Gables, and the mix of independence and institutional support clearly suits him. "It's got a great international presence," he says of One Sotheby's. "We have the branding and the global recognition—that's the nice thing being associated with a luxury company."
Doing 147 deals in the single-family market during a year of crisis gives one considerable insight into the world of South Florida real estate and beyond—from trends among high-earners, to the exodus into the state from the Northeast, to the delays in construction and even appliances. Martinez does not disappoint.
And he can tell a story. "It happened almost exactly a year ago," he recalls, "in mid- to late-April, and all I kept seeing were these NBA basketball players looking at large lots. There were a few from the Miami Heat, but others from California and North Carolina. They couldn't go to the gyms and arenas to practice, so they wanted to practice in their own backyards." Martinez sold a couple of houses to NBA players and thereafter, as if a switch had been flicked, he started seeing the wave of cash deals from New York coming in May and June 2020. Then buyers from Chicago, followed by Bay Area techies.
"And lately we're starting to see a lot from South America—Mexico, Brazil, Colombia, Argentina—not just because they want a larger home or a larger lot, but because they want stability in the health care system," he notes. "In the past, they were looking at secondary homes in South Florida, but they want primary homes." Some memorable sales from the past year: Martinez secured a cash deal for a Pinecrest home in six days. And he sold a Coral Gables home for $22 million to a family from the Northeast that now calls Miami its primary home, moving its business and some employees here.
Martinez knows Miami Mayor Francis Suarez personally, and credits him for his well-publicized efforts to lure this well-heeled class to the area: "He has a great vision and he has a young mindset, which is what South Florida needs. I think he's going to attract a lot of people from West Coast."
The crisis and its current fade, in a sense, have resulted in a good problem to have. The nation is in the midst of a housing shortage—readily apparent in South Florida—which Martinez has to manage in all kinds of ways. "Builders are aggressively trying to acquire land to keep up with the demand," he says. "People want more space—some residents living in vertical buildings want single-family homes. And people who are used to vertical living just want another condo. The Lennars of the world are starting to build more and more to keep up. And my builders of luxury homes are having issues controlling construction costs, which are then passed onto consumer for higher acquisition of land and a higher cost of living."
But paying those premiums hasn't slowed demand at all: "The offset is that interest rates are still low. So people are taking the leap." But it's difficult to keep the hammers pounding under such conditions. "Manufacturers are usually producing six to 12 months in advance and the moment that the factories shut down because of COVID-19, what was left on the shelves has been consumed and the production lines are all behind. You can't find a refrigerator. I'm closing on houses that don't have slide-in cooktops; some don't have microwaves and dishwashers. That's the issue. I have a house that we're shooting today and we still don't have a microwave-oven combination from Thermador, and the order was placed in October 2020. This is the new reality at least for the next 12 months."
Exacerbating the materials shortages are new homeowner demands resulting from the pandemic. "I'm seeing a consistent home office requirement or an additional area for kids," Martinez says. "And additional bedrooms and loft areas used as classrooms to try to break up their environments. When I see buyers coming through and I sit down with builders designing the next homes to be completed in the next few years, these are amenities that are becoming basics. It's not just about having a six-bedroom home. It's about having a six-bedroom home with a room that can be converted from a home office to a multipurpose room to a gym to a classroom to a home theater to a billiard room. People are looking for flex space."
And then there's all the retrofitting going on. Homeowners are ordering up—or trying to order up—more sliders and floor-to-ceiling glass to have the ability to see or step outside from anywhere in the house. "And there's a significant boom in secondary structures—pergolas, tiki huts, guest quarters," Martinez says. "You see it in construction sites all over town, both with new builds and additions. Some of the things they wanted to do, now they're getting done. The retrofitted houses are another reason for construction shortage." He says that more buyers are purchasing furnished because there's a shortage of furniture, too.
Meanwhile, the exodus keeps coming. Martinez's close attention to the needs of buyers belies the fact that 80 percent of his business is focused on sellers and their needs. "We prepare and stage homes before they go to market," he says. "It's all about presentation."
And service.
"You walk into Tiffany, you walk into The Ritz-Carlton, and you expect a high level of service," he says, "and when you walk into one of my listings, I'm going to treat you that way as well."