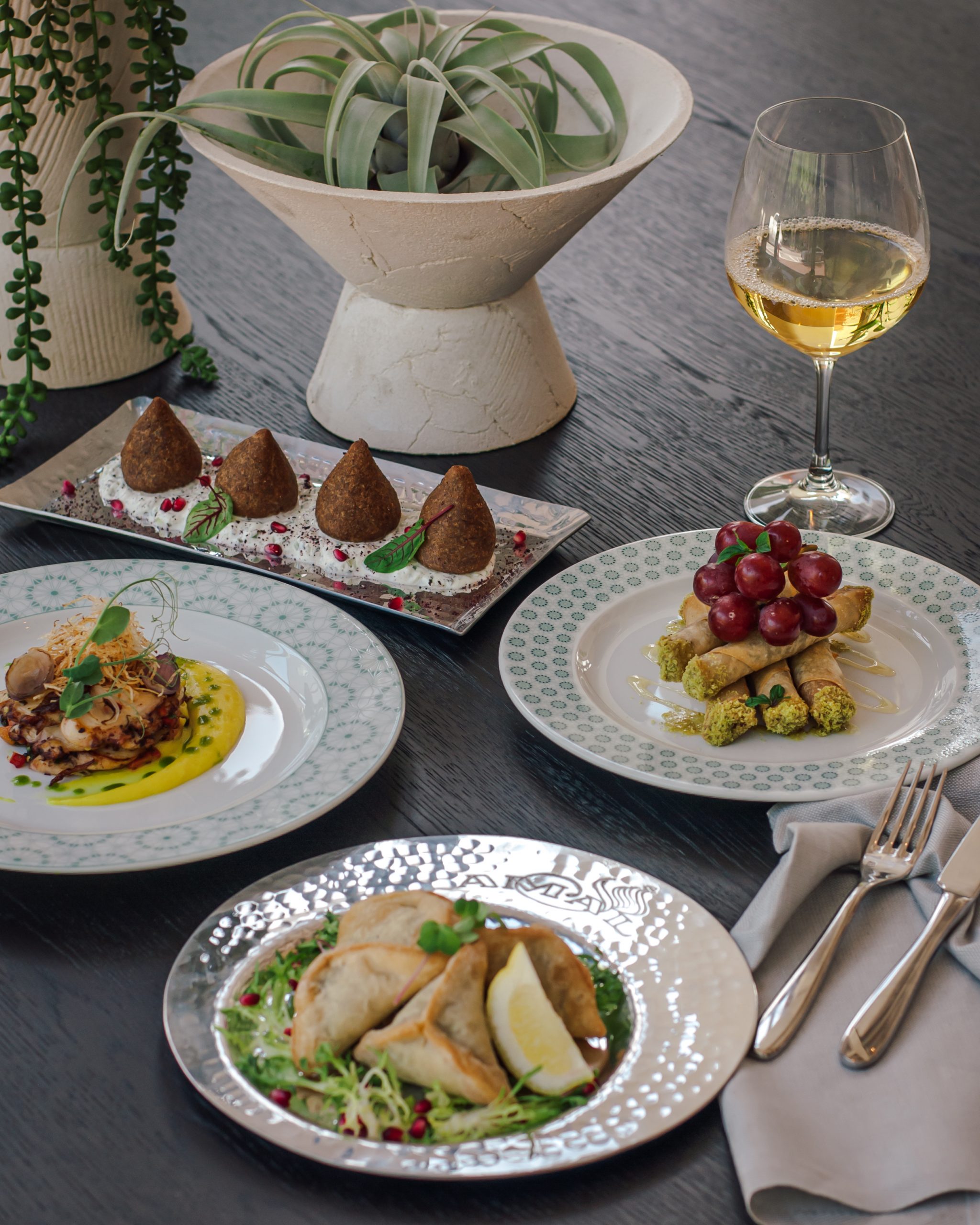 Toronto's Lebanese Restaurant Amal Heads to Coconut Grove
Middle East cuisine is having a moment
Ink Entertainment Group, a leading North American lifestyle and entertainment company, well understands that Mediterranean and Middle Eastern cuisine is having a moment. It offers the allure of health-minded shared dining, particularly for pescatarians and vegetarians. And with travel restrictions relaxed and Miamians returning from trips to places like Greece, Israel and Turkey, there's an appeal to cultivating those memories.
Paying homage to the Lebanese roots of Ink CEO and founder Charles Khabouth, Amal, located on Main Highway in Coconut Grove, has opened at the right time. "As a Beirut native, it gives me a great sense of pride that our deep-rooted traditions of sharing and making guests feel at ease and welcomed are ingrained into the Amal dining experience," Khabouth says. "The essence of Lebanese food and culture is to enjoy a meal in a warm and inviting atmosphere where you can come as a guest but leave as family."
The name Amal means "hope," which speaks to the hopeful spirit associated with Lebanese culture—the love of family, zest for life and appreciation for fresh, light cuisine. Amal marks the fourth in a series of new openings for Ink in the Miami area, following the success of Byblos, Meet Dalia and Meet Mia on Miami Beach.
The casually sophisticated eatery boasts an authentic Lebanese menu designed by chef Wissam Baki, who made his reputation with more than 15 years of experience in renowned hospitality venues, including the InterContinental in Beirut. Amal features toothsome modern interpretations of popular dips, like hummus, garlic lebneh and babaganoush; assorted mezze; a luscious branzino; and a standout grilled octopus. Other signature dishes include the monk salad (roasted eggplant, capsicum, parsley, pomegranate garlic emulsion), truffle rakakat (rolls), roasted cauliflower (with green tahini), pistachio kabab and black cod.
The cocktail program relies on the festive and fruit-infused. The Phantom Fortune is composed of Ketel One vodka, Liquor 43, pomegranate grenadine, lemon juice, vegan egg whites and raspberry powder, while the Guava Slay tickles the palate with Tromba reposado, guava purée, grapefruit juice, lime juice, Fever-Tree sparkling grapefruit mixer. Master sommelier Fernando Zamudio oversees the wine program, which includes Lebanese varietals.
Amal's transporting interiors, dominated by chandeliers that evoke whimsical, tiered, freeform mushrooms, were designed by the award-winning design firm Studio Munge. The 180-seat restaurant, inspired by Lebanon's sandy shores and contemporary Mediterranean architecture, provides serenity, courtesy of the barest touches of dusty rose, muted terracotta and pale blues against a backdrop of white plaster and natural oak wood. The flavors deliver all the color that's neede