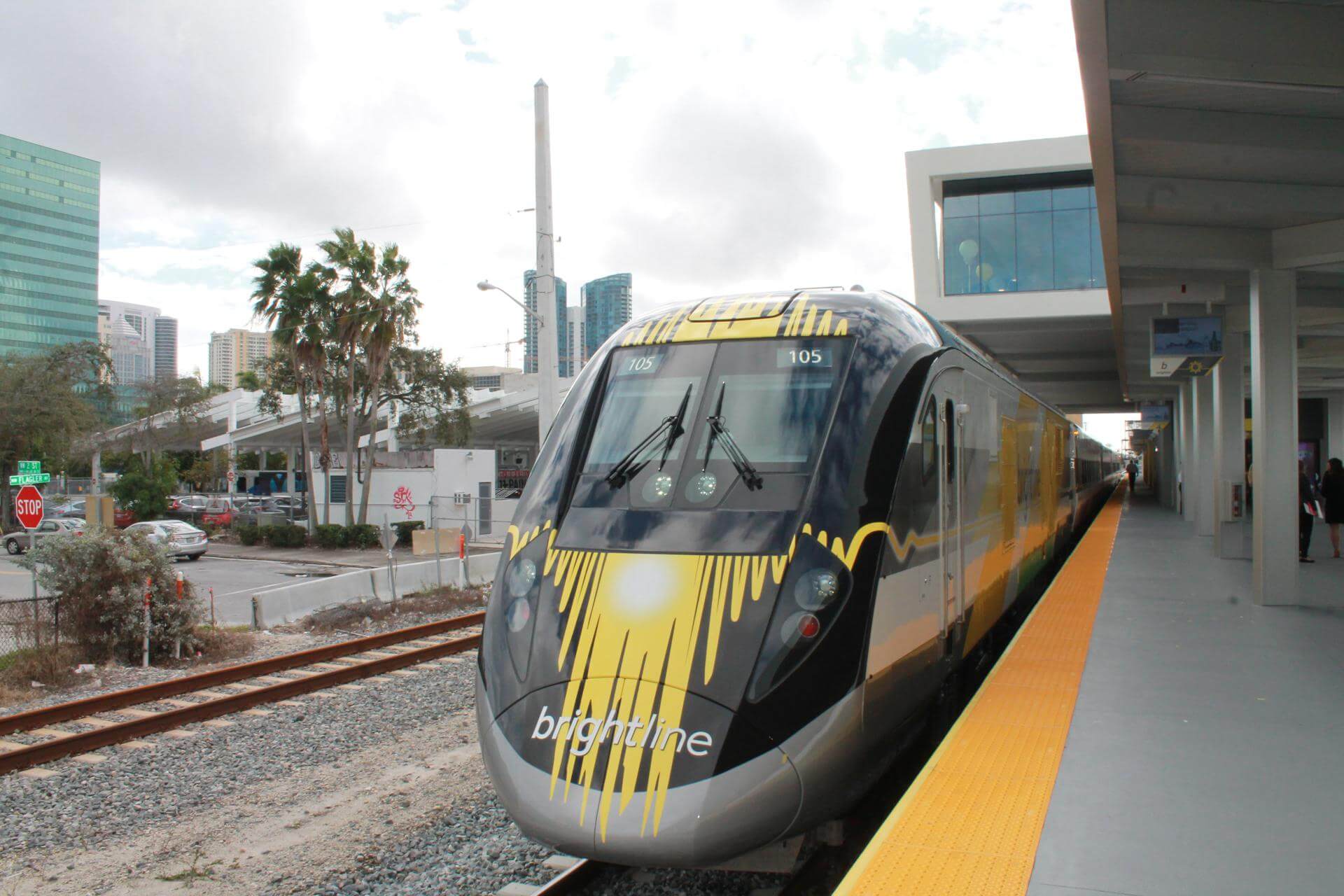 Tri Rail and Brightline: The Good, The Bad and The Ugly
Update: Brightline wants to sell $950 million more in tax-exempt bonds
There has been a flurry of news about South Florida's passenger rail service ranging from deaths on the tracks and financial issues to expanding service to PortMiami and finishing the Tri Rail Link to Brightline's MiamiCentral.
Two stories fit into the good category.
Miami Today reports that Miami-Dade County commissioners advanced an item that will explore Virgin Trains USA (Brightline) extending service into PortMiami.
The tracks to the port are already there. They branch off from the Florida East Coast Railway just north of Brightline's MiamiCentral and can be see near Bayside and the AmericanAirlines Arena.
I put this in the good category because it could take traffic off the streets and be convenient for residents in Broward and Palm Beach Counties who want to take a cruise. Also, it would be great for cruise visitors who want to head north.
Ultimately, Virgin Trains and its partners could offer travel packages that include cruises and train trips from South Florida to Orlando and Tampa. Overseas visitors who are use to traveling by rail would be good candidates for these packages.
The second story in the good category is another Miami Today story that says Tri Rail is on schedule to arrive in downtown Miami by the end of 2019.
As I've written previously, the end route for some Tri Rail trains will continue to be Miami International Airport while others while split off in Hialeah and head downtown. This is a big plus since commuters and recreational travelers will now be able to tap into Tri Rail in downtown without taking Metrorail and transferring to Tri Rail in Hialeah.
Tri Rail running to downtown Miami will hopefully spur plans to run commuter service along the FEC Railway, which is used by Virgin Trains. I expect discussions on mixed-use development that includes train stations and other ways to help pay for the service.
The bad, but perhaps not too bad, is a Palm Beach Post story that wonders where Virgin Trains USA is going to get the money to continue operating. The company pulled a stock offering that could have raised $500 million and missed two 2018 deadlines to raise $1.15 billion in a sale of tax-exempt bonds.
A couple of sources told the Post the service will really need a cash injection since it has a negative cash flow of $6.8 million a month and a balance sheet showed a low level of cash.
A company spokesman has said told several media other financial alternatives have emerged, but they haven't been delineated.
Update: The Palm Beach Post reports that Brightline wants to sell $950 million more in industrial revenue bonds, beyond the $1.75 billion it previously gained permission to offer by the Florida Development Finance Corp. Hearings are scheduled in early March on the latest proposal. Brightline hasn't completed the $1.75 billion offering, but previously completed a $600 million offering.
I can't envision Brightline just suddenly shutting down. Some sort of solution will be found since Virgin Trains USA is part of Fortress Investment Group, which has $42.1 billion of assets under management. Billionaire Richard Branson is also involved.
I think the challenge for Fortress and Virgin Trains is convincing investors that this novel concept could turn into something really big and profitable. Bondholders want a business plan that shows how cash flow can repay the debt. The long-term plans calls for other city pairs, including a project between Las Vegas and a distant suburb of Los Angeles that has already been purchased.
The ugly part of the recent media coverage is a Miami New Times article on how 76 people in Florida died in 2017 as a result of deaths on railroad tracks, mostly in South Florida.
Since Brightline has started, 15 people have been killed and at least 10 others have been seriously injured, the article states.
I would have liked to have seen a broader perspective on the story. For example, 3,048 people died in traffic accidents in Florida in 2018, including 674 pedestrian fatalities. So, the 76 people killed by trains is 2.5 percent of the total of people who died in traffic accidents.
I understand why the media is focusing of the train deaths. It's a much bigger story if someone is killed in a train accident or decides to commit suicide by train, than another fatal crash on I-95. Brightline is also a new novel service that moves at up to 79 mph through dense urban areas. It's a great establishment target for the alternative press.
On the other hand, I personally feel much safer taking Tri Rail or Brightline than driving on South Florida's highways. How many rail passengers were killed in Florida last year? I don't know of any.
In order to be transparent, I will add that Brightline has been a media partner with SFBW, but I was a supporter of the service well before that happened. South Florida is desperate for mobility solutions.
New Times does a good job of the journalistic tactic of putting a face on the story. An extensive part of the article is about Lee Schaller, who apparently wasn't in a normal state of mind when he was walking down the railroad tracks and then sprinted to his death towards a Tri Rail train. New Times says the toxicology report said he had taken N-ethylpentylone, a research chemical that can cause hallucinations and has been linked to hundreds of deaths.
Did Schaller hallucinate or was he trying to commit suicide? I don't know. However, a 2018 Palm Beach Post article included a Harvard University researcher who says publicity about suicides by train may actually serve as an invitation to do so more than serve as a warning.
I totally empathize with Schaller's grieving mother and the problems he encountered in his life. It's heartbreaking and tragic. However, I'm not sure how much the railroads can do to prevent this beyond putting notices about suicide hotlines near crossing. There is some suggestion that putting in more fencing might help in spots. In any event, a fence doesn't stop someone from ducking under or driving around a flashing railroad signal.