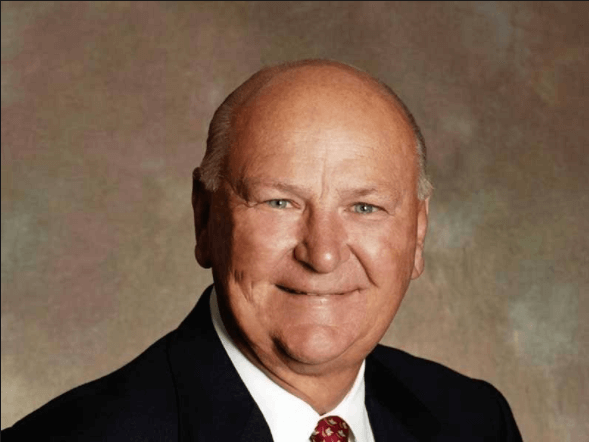 Wayne Huizenga dead at 80
H. Wayne Huizenga, arguably the most famous businessman in South Florida history, has passed away at the age of 80.
Huizenga is known as the only founder or co-founder of three Fortune 500 companies, Waste Management, Blockbuster Entertainment and AutoNation. He also was the only owner of three major league sports franchises bringing Major League Baseball (the then Florida Marlins), and the National Hockey League (Florida Panthers) to South Florida while also buying the NFL's Miami Dolphins. The Marlins won the World Series with Huizenga as an owner in 1997.
Huizenga was so successful that just word of his investment in a company could send its stock price soaring. He put Fort Lauderdale on the map as a major business center with Blockbuster Entertainment and AutoNation. He loved the city so much that he commuted to Chicago to work at Waste Management, which he cofounded with his cousin. Huizenga started with one garbage truck in Fort Lauderdale where he moved from the Chicago area as a teenager.
He and his wife Marti, who died in early January 2017, were notable philanthropists in Broward County. The Nova Southeastern University business school carries his name and a restaurant at the Broward County Center for the Performing Arts carries his wife's name. There are many more examples.
"Wayne Huizenga was not only a consummate entrepreneur, but a humanitarian. And as trustee Emeritus, he will always be loved by the NSU community. His statue will be permanently sitting under a shade tree, denoting the seeds of greatness he has planted throughout the university and our entire community," NSU President Dr. George L. Hanbury said in a statement.
In 1999, Huizenga donated $4 million to NSU, resulting in the university naming the H. Wayne Huizenga School of Business and Entrepreneurship after him.
I was fortunate enough to have met with Huizenga several times over the years.
My first memory of him is working as a business editor for the Sun Sentinel in the 1980s. I remember asking a reporter to go check the newspaper's library of clips and see if there was anything about the guy with the unusual name (it's pronounced HIGH-zing-a) who was buying video stores at a rapid clip. We quickly learned that he had co-founded Waste Management with his cousin.
Blockbuster was an example of how Huizenga was a master of business rollups. People who built businesses were willing to take Blockbuster stock as payment for selling to Huizenga because of their confidence in his business acumen. Huizenga later cut a deal to sell to Viacom, which needed the company's cash flow. That was an example of how Huizenga seemed to have a canny sense of when the right time was to sell because new technology would ultimately obliterate Blockbuster.
I also saw Huizenga and several partners start a concept that was going to sell used cars. He later realized that owning new car dealerships, which also sold used cars, was a more lucrative venture. The car venture was folded into Republic Industries and became a juggernaut rollup of new car dealers called AutoNation, which is the nation's largest new car dealership owner under Chairman and CEO Mike Jackson.
Jackson and AutoNation issued a statement upon Huizenga's death:
Today the over 26,000 AutoNation Associates are saddened by the news that our founder, H. Wayne Huizenga, has passed away.
Wayne was our Founder, and we would not be the company we are today without the spirit, drive, energy, and vision he gave us. Wayne is at the very core of our culture.
To me personally, today, I lost both my mentor and my best friend, H. Wayne Huizenga. Alice and I will miss the sparkle in his eye we came to love.
Wayne was one-of-a-kind whose business success is unmatched and might never be repeated. Wayne was one of the greatest entrepreneurs in the history of business, leaving a lasting mark in sports, community and business.
His Legacy burns brighter than anyone. That's Wayne Huizenga, our Founder.
Huizenga owned an array of other businesses that were secondary to his legacy, but would have represented major business accomplishments for most people. Boca Resorts, for example, once owned the Boca Raton Resort & Club, Hyatt (Regency) Pier 66 and the Radisson Bahia Mar in Fort Lauderdale. He was chairman of hotel company Extended Stay America. Republic Services, which emerged from Republic Industries, is one of the nation's largest waste disposal companies.
In 2005, while I was editor of the South Florida Business Journal, we published a special section honoring Huizenga as Ernst & Young's World Entrepreneur of the Year. The then-newspaper's publisher, Gary Press, who is now chairman and CEO of SFBW and Lifestyle Media Group, got to know Huizenga well because they were both early arrivers to Broward Workshop meetings. Stories about Huizenga's early rising habits and work ethic were legendary.
Huizenga supported the newspaper's efforts to present entrepreneur of the year awards. Publisher Melanie Dickinson, who succeeded Press, and I met with Huizenga at his office on Las Olas Boulevard and he thoughtfully provided advice and assistance from members of his team. I sat at the table with him and Marti at the first awards ceremony where he received the Business of the Year Lifetime Achievement Award. I hadn't met Marti before, but she was so well spoken and intelligent, it was clear why they were such a great couple.
It was rather shocking to hear a short time later that Huizenga was withdrawing from public life because of health issues. I'd ask friends who were still in touch with him about how he was doing. I heard he was having memory issues and had his good days and bad days. It was especially distressing to hear that was happening to someone with such a brilliant mind.
I was pleasantly surprised to see a newspaper photo of Huizenga appearing at a Panthers game in January where he was honored as part of the team's 25th anniversary. They retired his lucky number, 37, which came from his birth year of 1937.
Huizenga's community involvement included membership in many civic organizations, including the Florida Council of 100, the Florida Council on Economic Education, the Salvation Army of Broward County and the Boys and Girls Clubs of Broward County.
He is survived by his four children Ray, Pamela, Wayne Jr. and Scott, and 11 grandchildren.
Huizenga may be gone, but his impact on South Florida lives on.
In my 34 years of working in business journalism in South Florida, I've never seen the likes of another Wayne Huizenga who was successful in such a myriad of ways. I doubt I ever will again.
I invite other members of the business community to send their thoughts and memories to share with our readers. Email me at kgale@SFBWmag.com.