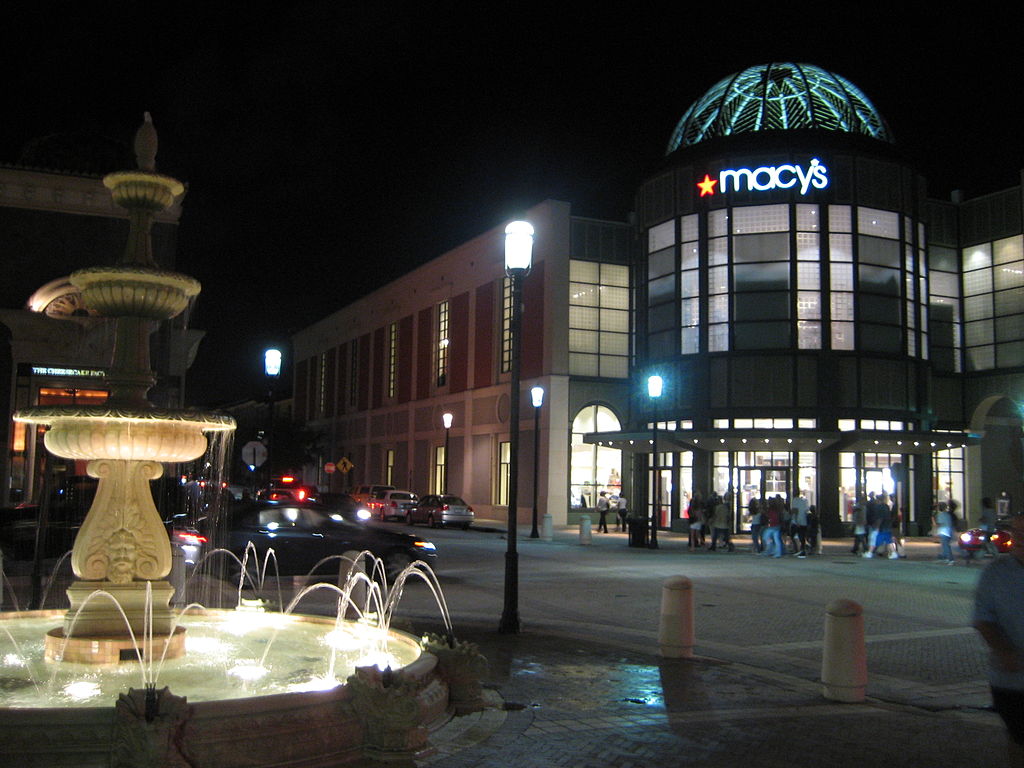 What to make of the CityPlace default
The partnership behind CityPlace, the mixed-use development in West Palm Beach, has defaulted on a $150 million mortgage, according to Trepp, which tracks commercial mortgages. Unfortunately, you could see this one coming for years.
For me it started with "where are the shopping bags." I've been to CityPlace dozens of times since attending the groundbreaking in the late 1990s, but I've always remarked during my excursions about how few shopping bags I see people carrying around.
Questions started being raised about CityPlace a couple of years after it opened in 2000. There's a 2003 story on CNU.org about how the returns on the $550 million project were coming in below expectations. CityPlace was hit with a foreclosure in 2011, but Miami Dolphins owner Stephen Ross and his partners kept control. He has deep pockets, so this may be what's called a "strategic default," which is the start of a negotiation process about how to restructure the debt.
The most consistent allure of CityPlace seems to be that it's a great place to live in an urban environment or catch a movie or spend a weekend afternoon walking around, since there are plenty of restaurants, a sprinkling of entertainment venues and nicely landscaped outdoor areas. There are some solid elements of everyday living, such as Macy's and Publix, but neither are a unique draw. CityPlace Tower also seems to be a very successful office tower, but it's under separate ownership.
While the restaurants offer some allure there seems to be two problems. One is tenant turnover, which hits the property owner's bottom line. The other is mix. Panera Bread, Miami Grill and Moe's Southwest Grill are places I patronize in general in at any number of South Florida locations, but I'm skeptical they represent the authentic, unique dining experience that's in vogue these days. These days I'm more likely to drive to the Design District and Wynwood in Miami than CityPlace. None of these neighborhoods were on the radar in 2000 when CityPlace opened, so that's a sign of how much retail dynamics have changed.
The entertainment aspects of CityPlace, which have experienced turnover, also have to compete with Clematis Street, which falls more into the category of organic development.
CityPlace is far from unique in struggling. Las Olas Riverfront in Fort Lauderdale is a waste of prime real estate on the New River. (There are hopes of redevelopment.) The new owners of CocoWalk in Coconut Grove are trying to turn things around.
The broader question is whether the much ballyhooed turn of the century new urbanism works as well as its proponents had hoped. Rather than new construction, the formula now seems to be adaptive reuse of neighborhoods that create a clear sense of identity and uniqueness. With the high population density of downtown Miami, it will be interesting to see if the new Brickell City Centre in Miami has a formula that works.